To an American, the word "scarf" typically conjures up visions of thick wool wrapped around our necks to keep us warm in the winter. But in the French language, there is une écharpe (a thick wintry scarf), and un foulard is its thinner, silkier, more fashionable cousin. There is no word that encompasses all fabrics that wrap around your neck, because the Parisian understands its vast difference, both in style and purpose. They are not the same article of clothing, as one is for functionality in cold months, and the other is an accessory that can be worn on any day of the year, preferably warm, breezy, summery days when the basic jeans and shirt just aren't cutting it.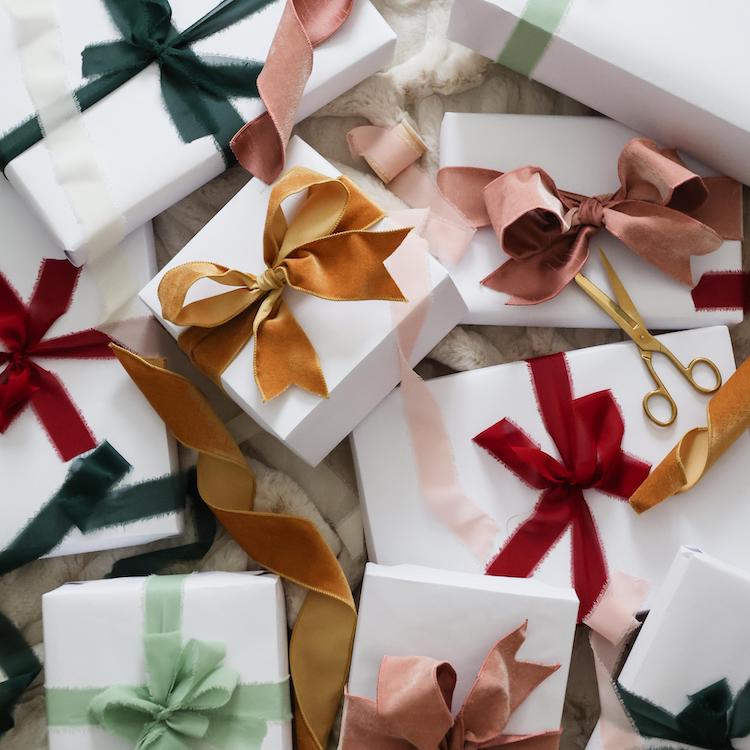 the perfect gifts for everyone—and we mean everyone—on your list
Scarves are everywhere in French Culture, because the appreciation never fades. They are found in Hermès boutiques on Avenue Montaigne, or in carts along the Parisian sidewalk, purchased with leftover coins from lunch. For some, a scarf is second skin; it is confidence, poise, and an expression of proud femininity. The Parisian's devotion to the silk square is timeless, and can be worn in multiple ways, for any style or occasion.
Wear With Unexpected Outfits
Source: Who What Wear
The versatility of the scarf is the most exciting part, much like the Parisian woman. It can be wrapped, draped, tied, looped. And that's only naming a few of the many. Every way is just as Parisian than the next. For an updated version that's more Garance Doré than Old Hollywood, knot in front and pair with sleek and simple tops like a neutral colored sweater or t shirt and modern accessories like round sunglasses and edgy jewelry.
Wear It Loosely
Source: Who What Wear
Just as is the style mantra for every aspect of the Parisian dress code, the scarf should look like it required no effort. The greatest worry of the fashion-minded Parisian is to appear over-accessorized, so a scarf must look like a last minute thought before running out the door, and be accompanied with only the necessities: a small bag, a watch, a swipe of lipstick.
Wear It Wrapped Multiple Times
Source: Closetful of Clothes
A long thick scarf that covers the whole neck is a chic and comfortable outfit-topper, and can be worn with any simple outfit. A bold color with a neutral-colored outfit makes the scarf pop and looks luxurious. However, this look must be reserved for only the windy summer days or chilly nights, as attempting to wear this style in 90-degree weather will only causing you sweltering discomfort instead of Parisian chicness.
Wear It With the Knot in the Back
Source: The Cut
While the simple knot in front is always a classic look, knotted and turned to the back so it drapes to a point in front is always chic, paired with a simple shirt and pants. To ensure your look is stylish and not too busy, the scarf should be a small, sturdy silk square in one neutral color. The shirt should be a contrasting neutral. Make the rest of the outfit crisp, simple and tailored, but still relaxed.
Parisian style may seem intimidatingly daunting and unreachably stylish. But the scarf is the democratizing element that is easily accessorized and can be bought for any price range. Un foulard transforms your outfit from basic to something much more chic. So if you're aiming for Parisian style, and you find yourself feeling an intimidation only possible to come from a culture where style is so seemingly rooted in their DNA, just remember, they put their scarf on like everybody else; one side wrapped after the other.
OUR FAVORITE SCARVES
How do you like to wear scarves in the summer? Which of these looks is your favorite?