These days, you can't turn a corner without reading or hearing about the benefits of yoga: decreased stress, improved flexibility, more patience, enhanced strength, and better circulation. As a seasoned practitioner and yoga instructor, I certainly support many of those claims, but I also know that yoga has a dirty little secret: It's expensive.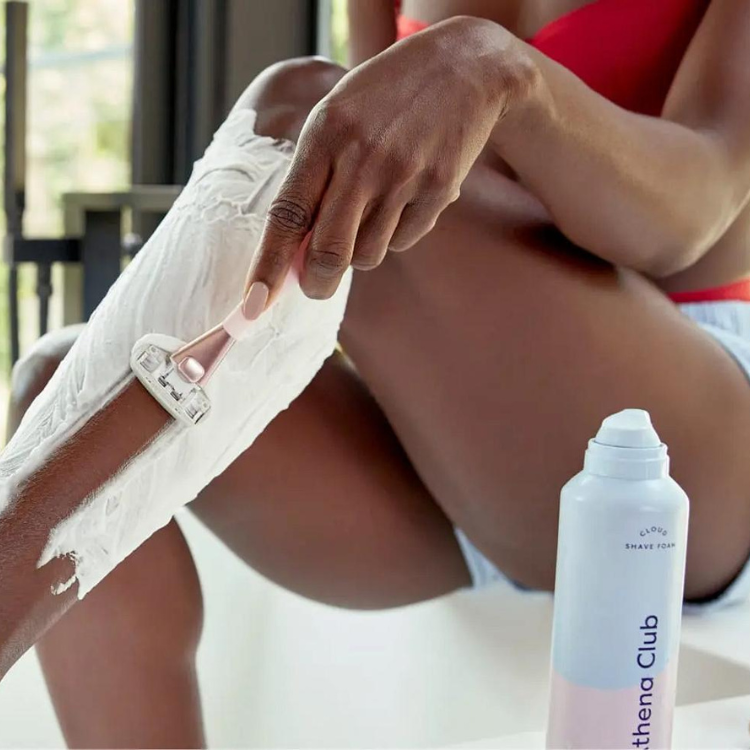 "This razor gave me the silkiest, smoothest shave I've ever had! I never get any cuts or scrapes, even on those hard-to-shave places."
I don't know about you, but sadly, there's no money-growing tree in my backyard. And considering a single drop-in class can cost anywhere from $15 to $35 a pop with memberships that range from a hundred bucks a month to a cool grand, it's no wonder that yoga often seems like a luxury only for those with pockets full of cash.
But it doesn't have to be that way! Read on for tips and tricks regarding how to afford your yoga practice without breaking the bank.
Ask about specials and discounts.
As a kid, I remember blushing every time my mother dug into the depths of her purse for a coupon. I've since learned that, per usual, moms are always right—at any business, there's usually some sort of special or discount available, and yoga studios are no exception, but you have to ask.
Inquiring "Do you have any deals for new residents?" may get you a couple of free classes, and saying, "I've never been to this studio before" could lead to a free week pass. Additionally, many studios offer "happy hour" classes on Fridays with a reduced drop-in rate or community classes at lower attended times and days of the week. Some studios provide donation based classes, where you pay what you can to benefit the studio or a local charity, or even offer free classes led by newer teachers. Finally, your profession could save you money as well: It's not uncommon for studios to discount classes or memberships for teachers, students, and military personnel, or to receive a corporate discount or wellness refund on behalf of your workplace.
Asking about potential ways to decrease your costs doesn't make you cheap—it makes you smart! After all, as my mother would say, the worst answer you can receive is no. But typically, I've found the majority of yoga studios try to bring a few lower-cost perks and benefits to the table for their students.
Source: Jessamyn
Investigate work/trade opportunities.
A "work/trade" arrangement, where a student works a set number of hours a week (usually at least 3) as a trade for free yoga, exists at many studios nowadays. The tasks can range from cleaning floors to wiping down bathroom mirrors to signing people in at the front desk before class.
Larger yoga studio chains might have a wait list for work/trade opportunities, due to popularity. Smaller, privately owned studios may not have a formal program in place, but that doesn't mean they wouldn't be open to swapping part-time help for free or reduced-rate classes on occasion. And if you happen to be a pro in marketing or website design, for example, see if there's a chance your skills could support any brand new studios in your areas through pro bono work in exchange for classes.
Work/trade arrangements can save you a fair amount of money while allowing you to practice more frequently and dive deeper into your yoga community. Again: It doesn't hurt to ask.
Search local event calendars.
Whether your city has a burgeoning or well-established yoga scene, be sure to check out community calendars for any free or reduced price classes available at festivals, major events, and area establishments. Your chamber of commerce or parks department are good places to start, but it's also not unusual for yoga to be offered as part of special events for area restaurants, stores, museums, breweries, business openings, farmers markets, and young professional organizations.
Also, larger cities in the U.S. tend to host yoga-oriented festivals at least once a year—such as Wanderlust, Telluride Yoga Festival, Hanuman Festival, Sedona Yoga Festival, Bhakti Fest Midwest, and Yoga Journal LIVE—but smaller towns may also have their own versions. In general, summer months tend to be heavy on outdoor yoga events, which can be a great chance to get outside, meet new friends, and explore your practice in a fun, unique environment. (And if you're lucky enough to live in a part of the world with annual sunshine and warmer temperatures, you may have access to a higher number of these fun and free events on the regular.)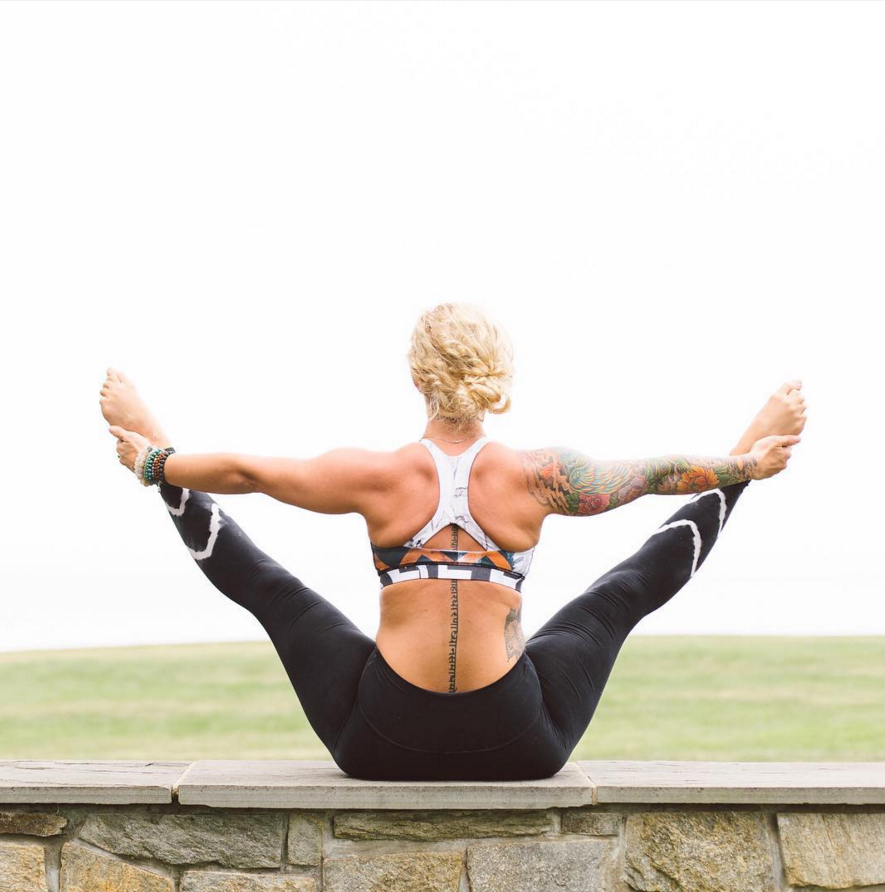 Source: Irene Pappas
Take private lessons from new teachers.
Many teachers who just completed their 200-hour training are looking for one thing: more practice! This means that they might be willing to offer private lessons or classes at a lower cost, which could be a financial win for you as well as a chance to receive one-on-one expertise.
The best way to find someone is through word of mouth or a local studio. You'll want to check credentials to make sure your teacher received appropriate training, has insurance, and is CPR-certified. Teachers should also ask you to sign a waiver for legal purposes to protect both parties involved. Be certain to select a well-lit, fairly open location to practice that feels safe to you—such as a fitness facility rather than your home—or don't hesitate to invite a friend or co-worker to join your for class. Any good teacher, however new they are, should make you feel comfortable, treat you with respect, and be more than willing to check off these boxes before beginning any one-on-one instruction with you.
One caveat: Ask about pricing well in advance to make sure you're on the same page with your potential instructor. Many individuals who teach yoga on a full-time basis may actually charge higher rates for individual lessons, so this is one avenue that can quickly turn expensive if you're not transparent and upfront about costs.
Explore online options.
I'm often asked, "What are some good online yoga classes?" The answer: Even though there's plenty of yoga available online, it can be difficult to locate the high-quality options. That doesn't mean they don't exist, though, and practicing yoga in the comfort of your own home on a schedule that suits you is incredibly convenient.
Sites such as Yoga Journal, YogaGlo, GaiamTV, The Cody App, Yoga Download, Do Yoga with Me, and One O Eight TV, among others, are wonderful online resources; all provide at least a few free classes to start and then more yoga videos and tutorials with an affordable online membership. Additionally, some well-known, established yoga instructors do provide high-quality video classes via YouTube; my personal favorites include Kino Yoga, Yoga with Adriene, and Yoga by Candace.
As you explore online options, note that social media platforms only provide a small glimpse into the intricacies of a pose—not the full picture. Those quick Instagram videos of a yoga flow look cool, but may not be the safest way to understand how to place your body into a certain posture or the best way to learn about yoga. If you're newer to yoga, be mindful that you may want to invest in a studio class or two first to learn how to safely move your body through basic postures and then check out online options.
Ignore all the trendy gear.
It's tempting to believe that a yoga practice requires all the special accessories, but you really only need one thing: your body. I know what you're thinking. But what about the ___? No. Seriously. You only need yourself to practice yoga.
Now if you can spare change for fancy extras, by all means, go for it! A high-quality mat, for instance, may enhance the stability of your poses just like those $90 Lululemon leggings might be a practical investment for daily hot yoga sessions. But trust me, the workout clothes you already have will be fine, as will a moderately priced mat from Target. Likewise, save money by bringing your own water bottle and towel to class instead of purchasing either one at a studio, and steer clear of the post class green juice or super cute mala beads on the counter. You don't need them.
Yoga truly is for every BODY and with these simple hacks, you can enjoy your 'om without going into debt or ruining your budget.