There's nothing like some good old-fashioned anxiety when you have to confront someone about something. It only gets worse when that "someone" is your boss and that "something" is quitting your job.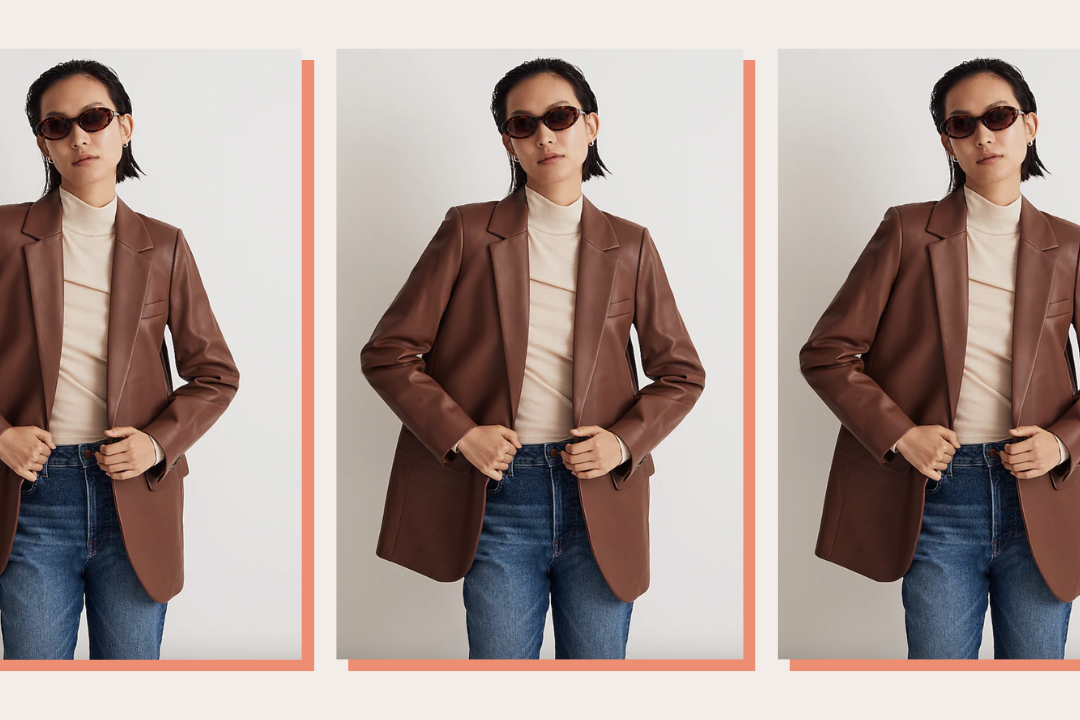 time for your fall wardrobe update!
I don't blame you—it isn't fun. Maybe you've never done it before, maybe you're leaving after a short amount of time, maybe you have no clue how to leave on a positive note when you hate everyone and everything about your job… the list goes on. The good news is, you have this amazing chapter of your life ahead of you to look forward to, and you are in control of this situation. So with your head held high, embrace this position, and let your team witness your professional beauty and grace.
With some help from the experts, I've found that there's a simple and effective formula to go about this process smoothly in a way to make everyone happy. Here are my tips on how to quit your job so professionally and artfully that you'd consider adding it as a skill to your resume.
At what point should I notify my manager?
We've all heard about the famous "two weeks notice" (no, not the Sandra Bullock and Hugh Grant movie—we're not trying to replicate that situation here). Two weeks is generally an ample amount of time to begin a transition period for many employees shifting out of their current roles.
However, it doesn't hurt to give an earlier notice (of maybe three to four weeks instead), especially if your role is more senior with higher-level duties that need some extra time to hand over to others. It's also important that you don't notify your boss too far in advance—you don't want to awkwardly linger and waste anyone's time (including your own!).
What's the best way to tell my manager "I want to quit?"
Most HR professionals agree that a face-to-face meeting is the best way to go in this scenario. Krystal Yates, an HR consultant turned career coach, advised that this in-person conversation is the best route, but things (like geographic restrictions) can often come in the way of that. "If in-person isn't an option, a phone call is the next best way," Yates said. "A written resignation should be a last resort and used as the primary form of resignation only if all other avenues are unavailable."
It is important to note that if there is serious negative history between you and your manager, it is OK to take this conversation to their superior or an HR representative.
Aside from being professionally courteous, a formal letter is needed for HR. Jodi RR Smith, a nationally recognized etiquette consultant said, "A resignation letter needs only three pieces of information: 1. Your last day. 2. Contact email, address, and phone number. 3. Your signature." Keep it short and sweet!
So how do I approach this conversation?
You've set up that meeting with your boss and now are biting your nails in anticipation of having to have this conversation. You might be overcome with anxiety (if you're anything like me and hate confrontation in any shape or form), but I'll have you know that there is a simple, pain-free way to go about this.
The first thing to remember is to keep your emotions at bay. Yes, you might have some grudges, and yes, you might want to burst out in tears—but remember that this conversation will be the beginning of the end to this part of your life, and there are far better things to come. "As an employee, come in prepared with what you're going to say and be confident in your decision," Natalie Morgan, the director of HR at CareerPlug, said. There are undoubtedly going to be emotions on both sides of the table, and staying calm and collected is essential.
Smith emphasized that it's super important to keep your wits about you. She said to make sure you "don't yell at anyone, destroy company property, or disparage the organization to the media or to the clients," since what you ultimately do reflects on you. Though these all sound like common sense, sometimes our emotions can get the best of us, so it's important to try to keep ourselves a few steps ahead of them.
Should I tell my boss why I'm leaving?
While you don't want to say too much, you also don't want to leave your manager questioning the reason for your departure. Morgan noted that "a resignation conversation isn't a time to present a laundry list of grievances, but [most managers] do expect to know a general reason. You've gotten an opportunity at your dream job. Your role has changed and no longer feels in line with your career goals. You want to move into a new industry. You didn't feel you were a good fit with the company culture and vision." Again, the key is to keep it brief, honest, and professional.
Many companies offer an exit interview, and those situations are great for voicing more candid feedback.
How should I involve my team and coworkers in this?
Oftentimes, we become best friends with some of our coworkers (à la Lorelai and Sookie) and want to tell them about everything first. This is understandable, since many of us feel like we have that one trusted confidant, but it's important to still be cautious when dealing with something big like this.
Adam Calli, an HR consultant and founder of Arc Human Capital, noted that things can and do go wrong. It's important to not divulge too much information about your upcoming resignation to your coworkers (especially while you are still waiting to finalize an offer from your new company), since people can often let details accidentally slip up in work gossip. Trust me, that's not the way you want your boss finding out you're quitting.
"Be patient and keep it to yourself," Calli added. "You can tell them as soon as you give your official notice to your company, even if that means walking from your boss's office directly to your friends' desks!"
Once the information is out in the open with everyone, it's important to show your gratitude for your managers, coworkers, and team as a whole. Maybe these were some of your favorite people—maybe not. But, remember that the way you end your time in this role is what everyone is going to recall the most. It's truly a small world out there! With the internet and social media, you don't who will keep in touch, stay connected, and keep tabs on you and when, how, and where you might run into someone!
What will those last couple weeks look like?
Ideally, your manager will inform the rest of your team about you leaving shortly after you hand in your notice. This will begin your transition period. Your coworkers might have a hard time with your departure emotionally because they'll miss you, or professionally because they're taking on your workload—so it's in everyone's best interest to keep this process as smooth as possible.
"Wrap up projects, communicate what is still outstanding, and offer suggestions for coverage if appropriate. It's ultimately your manager's and the company's responsibility to make a plan here, but act in good faith and get the ball rolling where you can," Morgan advised. The golden rule, of course, is to treat everyone how you would hope to be treated—if it were you taking on your former role, wouldn't you want things to be in place and be squeaky clean?
When your last day of work arrives, treat it as a checklist you need to mark things off of:
Clean out your desk (disinfectant wipes and all!).

Make sure you have turned in any company devices.

Make rounds to talk to all the people you've worked with, and thank them for their help.

Meet with your manager one last time to say your final goodbyes and express gratitude.

Attend your exit interview (if there is one scheduled).

Start connecting with your now-former coworkers on LinkedIn!
When is a good time to ask for a reference?
It can be an awkward situation wanting to leave your job, but then also wanting your boss to write down nice things about you for future jobs. Honestly though, so many people leave their positions every day and want a reference or letter or recommendation—it's completely fair! You worked hard and most definitely deserve to be recognized for that, and should be able to show future employers how great of a catch you are. But as always, it's all about the timing.
Morgan recommended saving asking for a reference until your last day, either during an exit interview or your final meeting with your manager. Make sure you communicate your gratitude for this position and opportunities you've received, and reiterate what you've learned from them. This way, you'll be parting on good terms, and it's going to feel easier to ask if they'd be open to writing a letter of recommendation or being a reference for you in the future.
Waiting until the end will help your manager will see how well you handled this whole process, and it will add a whole layer to your character that they can refer back to when writing a recommendation. Your grace will speak for itself!