It's no secret that skinny jeans are no longer the only denim style that fashion bloggers and stylish celebrities are rocking. Boyfriend, flare-leg, and distressed styles run rampant amongst the most stylish stars. But the most unexpected denim trend is the old-school Mom Jeans style (or straight leg and high waist).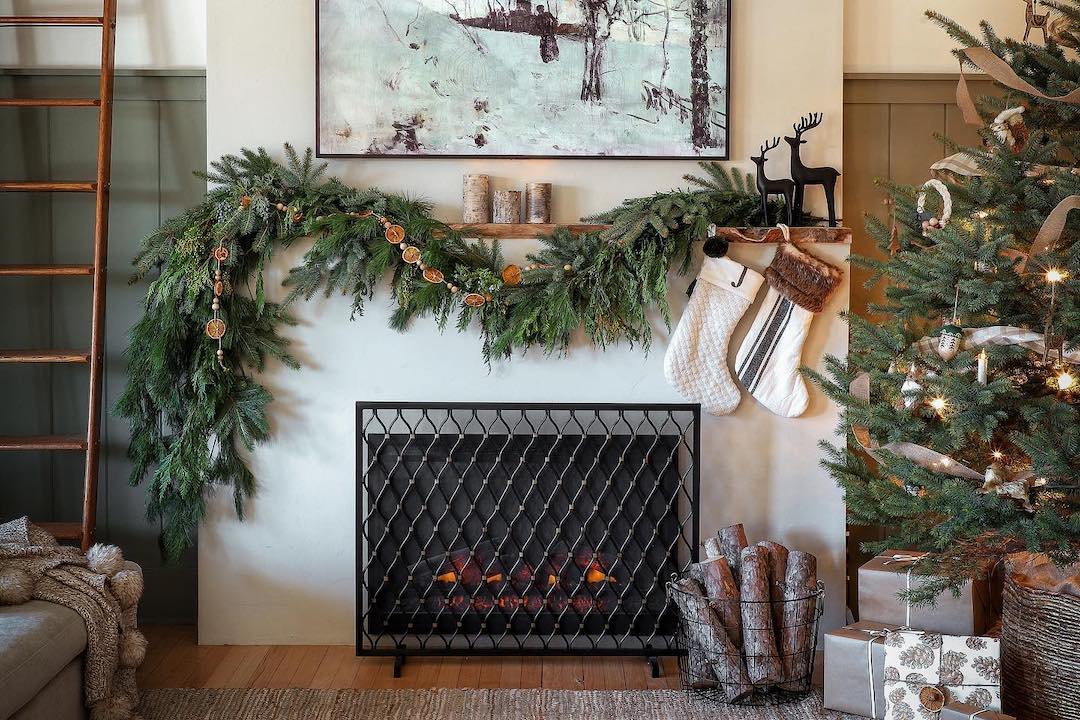 there's still time to deck your halls
You read that right– the jeans that were once popular amongst the most unstylish moms in the 90's, and were actually mocked on SNL, are now totally on trend and look… actually really cool and easy to pull off! Guess we'll just count this as another thing our moms were right about. Here's how to rock the trend:
With a Moto Jacket
Source: InStyle
If you can't get the image out of your mind of Tina Fey and Amy Poehler in the SNL skit about unflatteringly ugly pants, the perfect outfit to transition you from 90's suburban mom to chic style star is to toughen up the pants with an edgy jacket.
With Menswear-Inspired Pieces
Source: We Wore What
The baggy fit of the jeans already evoke a menswear-feel, so make the style look totally intentional with other masculine pieces like a button-up, blazer, and loafers. The outfit will make you totally comfortable for your busiest days, while also looking like the 2017 version of Annie Hall.
With a T-Shirt
Source: @nia.kf
Say hello to your new uniform for errand running or weekend brunch–tuck a tee into your mom jeans and throw on your favorite sneakers. And that's it! You're ready for your #OOTD Instagram. Distress the hem of your jeans to look even more like a Fashion It-Girl.
With Black Booties
Source: Cali Vintage
There's something très chic about the juxtaposition of baggy, distressed jeans and sleek black booties. Showing just a little bit of ankle is unexpected, and the combo of high waist jeans and heeled booties make legs look never-ending (perfect for the vertically-challenged!).
With a Wool Coat
Source: @lifeofboheme
The relaxed jeans can even work in the winter months that require bulky outerwear. Wearing a peacoat or jacket in a tailored fit and a classic color like camel makes the look chic, not baggy. Throw the coat over a turtleneck and the mom jeans, and your polished, comfortable, cold-weather outfit is ready. Extra points for matching your sweater to your stilettos.
With All-Black and High Heels
Source: Blonde Mery
Make the look #girlboss-worthy with a black blouse and chic stilettos– all-black can turn even the baggiest jeans into polished perfection. Cinch the waist with a belt (black of course!) to pull the look together and define the silhouette.
With Jewel-Tones
Source: Oasis Amor
Jewel-toned tops (think: emerald, amber, magenta) and accessories in luxe materials like (faux) snakeskin, satin, or velvet are so rich and luxurious, they will update your mom jeans to a whole new level. An easy cheat for a fashionable outfit is wearing opposites together–casual baggy jeans and rich jewel-toned fabrics are one of those perfect formulas, so you can rock your Mom Jeans in confidence.
After all, mothers know best.
Would you try this trend? What's your favorite way to rock "Mom Jeans"?