In my experience, people always fall into two different categories: they get dressed to live, or live to get dressed—and I've always been the latter.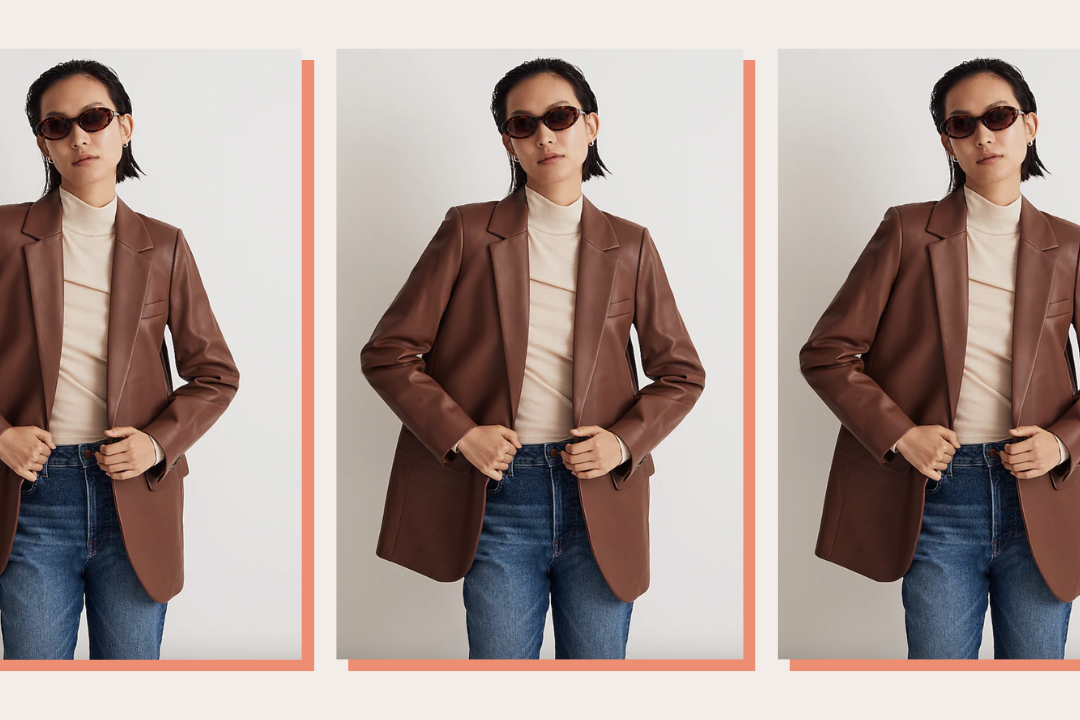 time for your fall wardrobe update!
Now more than ever, I've realized how much my clothing is a part of my identity. It's a part of my day I truly look forward to. I love planning out my outfits the night before and deciding how I'm going to style my hair and makeup to accompany it; I love adding a new piece to my wardrobe and figuring out how I'm going to style it; I love heading out the door in the morning feeling my absolute best.
When fashion is something that excites you and you get the curveball of needing to stay inside for weeks on end, it's easy to fall even deeper into a hole of not feeling like yourself. Is it a real problem? Of course not—but figuring out ways to keep it in your day-to-day life can bring a little more light to a monotonous routine.
Part of my days consist of writing about upcoming trends and the best seasonal pieces and how to style them—and right now, that's no longer relevant. (How can you plan for summer clothes if we aren't sure we're going to be out and about by then?). So instead of dwelling on what may-or-may-not-be, I've been incorporating different methods into my routine to remind myself that there will be a day I wear the dresses and sandals before this all went down, and there will be a day that trends are once again relevant. Here are some ways I've been staying excited about clothes—even though I've been in leggings and a T-shirt for the past month.
Make a mood board
I'm not usually the mood-board type, but desperate times call for desperate measures. You can choose to go either the physical or Pinterest route—both will scratch the itch and will give you the high putting on a bomb outfit normally does. Pull out the old magazines you have stashed under your bed and start snipping out things you want to emulate once isolation has come to an end—be it certain hues, things you know you already own, or pieces you think you might want to invest in. Paste them (or pin them) all together, and put it somewhere that you frequent—mine is in my closet—to remind you of the great outfits that are yet to come.
Make use of Instagram
One of my favorite ways to get out of a style rut (even in normal times) is to go through my saved photos on Instagram. I have a specific folder where I save all of the photos I see that I want to use as inspiration later on. Many bloggers and influencers are still posting photos that they took pre-isolation, so every time I see one that I love, I save it to my inspiration folder. Every few days, I scroll through it and mentally prepare for what I'm going to be wearing once we're heading to the office again (hello summer dresses, goodbye sweatpants).
Get ready for a night in
While some are opting to get dressed in a full-on look for work-from-home days, that's just never going to be something I do (but if that's your thing, more power to you!). After nearly a month of not wearing any real clothes, last Friday, I decided to do my hair, put makeup on, and throw on one of my favorite outfits. Sure, it was only for a Zoom call with my college friends, but it completely changed how I felt.
This can work no matter what your living situation is. If you have roommates, get ready together for a girls' night in. If, like me, you live alone, set up a video call with your friends or S.O., mix up a cocktail, and have yourself a night. Even if you aren't going anywhere, reminding yourself that sections of your closet exist besides the "sweats" area can bring you back to life.
Spring clean your closet
Last week, I tore my closet apart, re-folded everything, and set the things I no longer want aside. I have the items I passed on set aside in a bag to donate once we're allowed, but now walking into my closet makes me feel excited about the pieces I'm looking forward to wearing in the future. Now, once self-isolation comes to an end, my closet is organized and ready to be made the most of.
Plan your first post-isolation outfit
This is a tricky one, because depending on who you are, thinking about getting out of isolation might make you anxious. We don't know what the weather will be like once it's over or what season it might be, and going down that rabbit hole might not be for you.
But for me, it's something I'm excited about. I like holding out on hope that the next real outfit I wear will be something warm-weather appropriate, so I like to mentally plan what my first office outfit might be (and same for date night, going for drinks with my friends, etc.) The process reminds me that there will be a day that everything is normal again, and when it comes, I'm going to appreciate it that much more.
Style what you already own
Buying new clothes may or may not be the route you're taking. Buying new clothes when we don't know the next time we're going to be out can go either way in terms of boosting your mood, so styling the things you already own can be the perfect way to burn some time.
My favorite way to do this is with photoshop graphics (which I learned how to do through our photoshop course, which is currently on sale!). I make these all the time for work, and experimenting with what looks good together and what doesn't is always satisfying (especially if I'm doing it with things that are already in my closet). Make some mock-ups of things that you wouldn't ordinarily pair together but want to now. Save them in a folder to queue up later on—by the end, you'll feel like you just got dressed for an entire week.