If you know me, you know fall is undeniably my favorite season. Now, we're not trying to rush out summer or anything, but the reality is September is mere weeks away, and that can only mean one thing: We're about to dive head-first into the best time of year for fashion. Luxurious coats, leather boots, cozy fall accessories—we love them all but are always particularly excited to break out the most coveted piece: the blazer. So subsequently, each year brings the question, What new ways can I style my blazer for the season?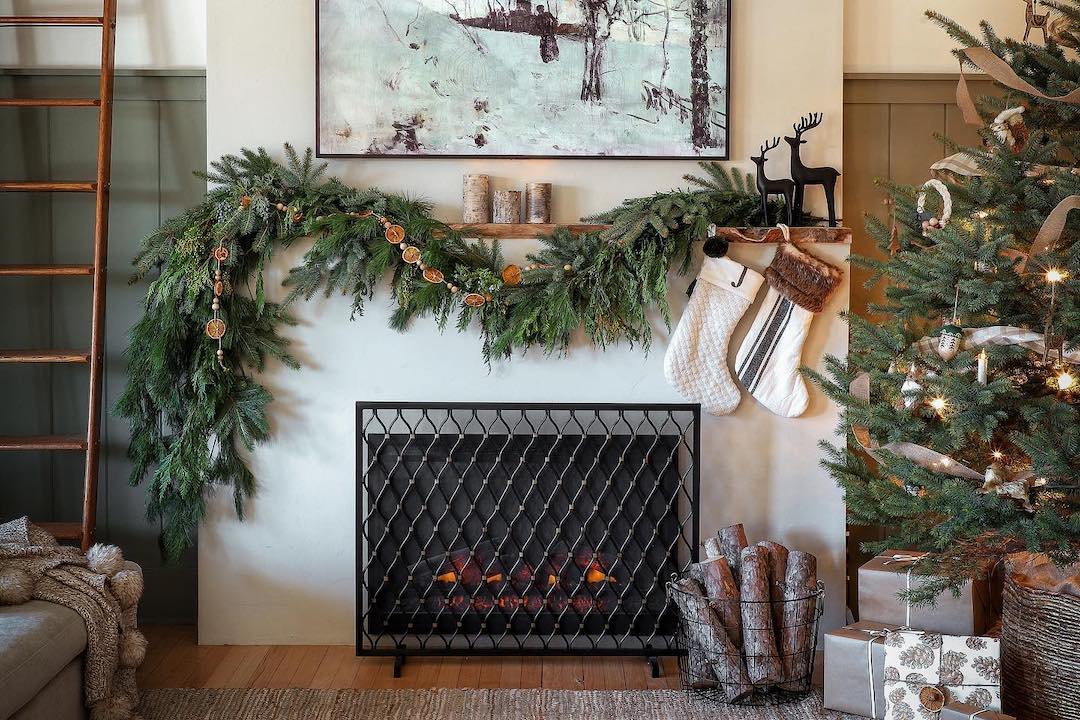 there's still time to deck your halls
A good blazer is a must-have piece that can be styled for any season and serve more than one purpose in your wardrobe. Maybe you work a 9-5 and need a sophisticated jacket for the office, or maybe a blazer is the third piece in your cozy look layered over a sweater for Sunday brunch with friends. No matter what you're looking for, you can create a look with a blazer you already have in your closet.
Trends come and go year after year, but there are a select number of staples that come back season after season, and a blazer is a constant for autumn. Looking to give your wardrobe a facelift for the fall? Keep scrolling for nine ways to make your blazers feel brand-new this fall.
1. With trousers
You can't go wrong with this classic duo. A blazer with trousers is sophisticated and classy and has been worn in the workplace for years—but that doesn't mean that's the only place you can wear it. Elevate the fashionable pair with a thin black belt and chunky loafers.
2. With a mini skirt
Mini skirts are everywhere this summer and that isn't going to change when we head into the fall. Throw on a pair of printed tights with an oversized blazer and pair with your favorite tall boots for a trendy fall look.
3. With Low Rise Jeans
If you didn't get a chance to try out Y2K's biggest comeback trend, now is your chance. Grab a pair of slouchy, low-rise jeans and pair with your favorite blazer you already have in your closet. You can opt for something cropped to show some midriff or keep it modest with a long blouse.
4. With a onesie
You could call a classic black onesie or romper the new LBD. This one-and-done look is comfortable and can be styled in countless ways. Throw on a classic black blazer and your favorite pair of sneakers for the ultimate cool-girl fall look.
5. As a set
No matter the vibe you're going for, you'll always look put together with a matching blazer and pants set. Opt for a neutral one as a perfect transition from summer to fall, or opt for pink if you're striving for a Barbiecore moment.
6. With joggers
Look your best while feeling comfortable in a blazer and joggers duo. Whether you're running errands or headed to dinner with friends, this new and improved athleisure look can be worn on repeat through the fall.
7. Over a white tee with jeans
If it isn't broken, don't try to fix it. This classic threesome will never go out of style. There is something so understated and classy about crisp white tee, your favorite blue jeans, and a blazer that fits just right. Pair with a shoe of your choice and your favorite saddle bag.
8. With leather pants
It's no secret that leather is one of fall and winter's biggest staples. To really dive in on the trend (this year's trend predictions have head-to-toe leather on the list), wear a complete leather look, from your blazer to bottoms. If you're not quite ready for that, style your classic, everyday blazer with a pair of vegan leather pants.
9. As a dress
A blazer dress works overtime in your closet and is automatically two looks in one. Wear yours as an oversized blazer paired with pants, or keep it as a dress for a more posh look. Style with either platform sneakers or block heel booties for a little bit of added height.