There are reasons fall is universally considered the most beloved of the seasons. From pumpkin everything to the feeling of those crisp days you just can't replicate, it's a once-in-a-year time that has to be enjoyed—especially when it comes to the fashion.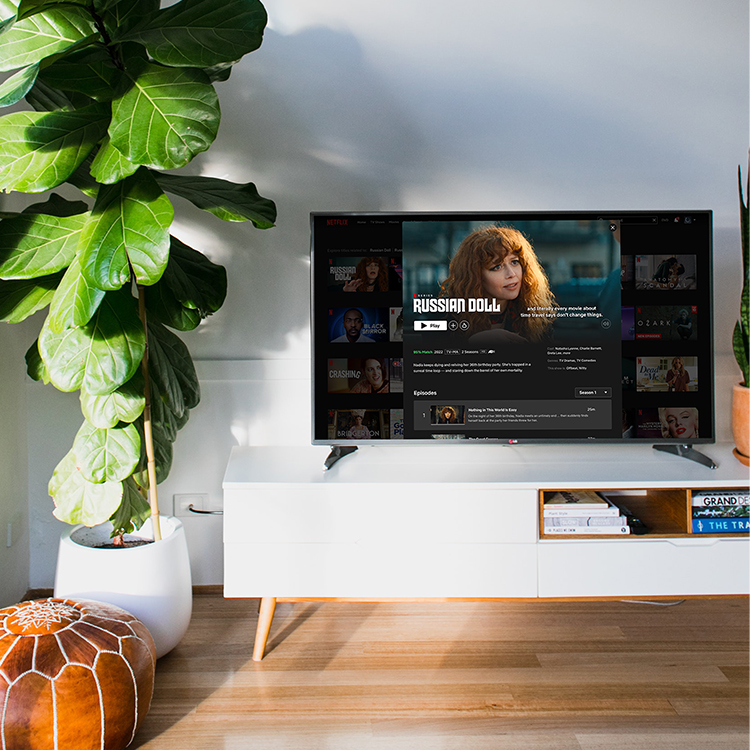 stop mindlessly scrolling on Netflix—these shows have our seal of approval
Fall trends come and go like any season's fashion, but there are a select few pieces that are always in style, and at the top of that list is the blazer. By now, you probably have a blazer or two in your closet ready to be pulled out again, but the key to making it feel new and fresh all comes down to the nitty gritty of how you actually style your blazer.
While blazers used to be strictly reserved for the office, with new takes on them and a little bit of mixing and matching what you pair it with, cool girls have mastered how to rock a blazer in every which way. Ready to make your blazer work for fall 2021? We've got you covered with these seven ways to style your blazer this season.
1. With pastel shades
Who says pastel can only be worn in the spring? Break the rules and pair a pastel blazer with a cute graphic tee, tailored pants, and your favorite sneakers. Don't worry, if you're not completely on board with the whole pastel-colors-in-the-fall thing, you can opt for more fall-inspired colors, like a brown blazer with orange pants instead.
2. With leather
Leather is running rampant in the fashion world, so why not invest in a leather blazer? The result is an effortlessly cool look that is worth stepping out of your comfort zone for.
What we love most about the leather blazer trend is the versatility it has: You can pair it with high tops and a ball cap for a casual look, or you can dress it up with heels and a dress—the possibilities are endless. Don't know where to start? Replicate this look with a camel colored top and a pair of plaid pants for the ultimate fall vibes.
ELOQUII
2 colors available
3. With a crop top and jeans
This look is a simple one that anyone can pull off and packs a punch every time. The best part? Chances are, you already own all of these pieces.
To make your black blazer a bit more old, wear it with a black crop top and a pair of high-waisted, relaxed jeans. It'll capture the model-off-duty aesthetic that's always an accomplishment to achieve.
4. With a LBD
When in doubt, the answer is always to throw on a dress. For this look, we're really feeling the semi-casual vibes of the dress paired with the bold, knee-high boots. This is also a great transitioning outfit for the beginning of fall, as the dress providing some coolness, but the blazer provides additional warmth for a chilly night.
5. Cool-girl business casual
This is an OG office look but made chic by pairing a blazer and button-up with a pair of baggier slacks. Completed with a pair of sneakers, it's a versatile twist on something you've probably worn to job interviews countless times.
6. As a matching set
Not only are matching sets super stylish, but they also provide an easy outfit idea that makes you look like you put effort into planning an outfit when, in reality, you really didn't. Matching blazer-and-trouser sets are here in abundance this year, so you can opt for one in the color of your choosing (but we're partial to this hot pink set). Wear it with heels if you're headed to the office or sneakers if you want to make it casual.
7. Cropped
If you're investing in a new blazer this year, make it an ultra-trendy cropped one. This new silhouette of blazer should hit just about at your waist and gives a new take on an otherwise completely classic piece. Pair yours with your favorite high-waisted jeans and a tucked-in top for a seamless look.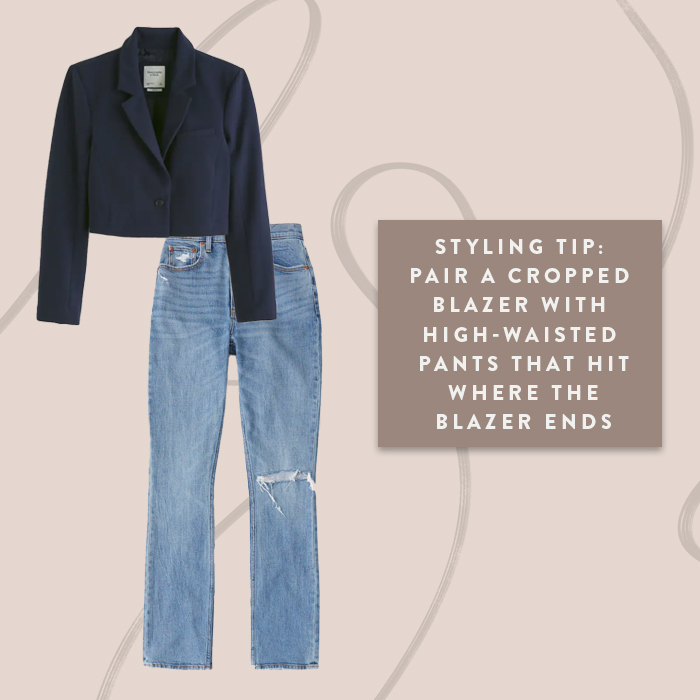 8. As a monochrome look
A monochrome outfit always looks impossibly chic and isn't all that hard to nail. To master it, start with your blazer, then build the rest of your outfit around the shade it's in. They don't need to be exact matches (in fact, it's better when they're not)—just stick to a similar color palette from head to toe, and you'll be good to go.