If you're an avid follower of The Everygirl Instagram account (@theeverygirl_, in case you were wondering), or even just frequent within a five mile radius of our office, you'd know how much our whole team is *obsessed* with wearing plaid blazers. Truly, is there anything more impossibly chic and more fall-y (a made-up adjective I like to use often) than a plaid blazer? It is simultaneously both Blair Waldorf and modern day Serena Van Der Woodsen (I mean literally — didn't you see Blake Lively's Menswear-inspired whirlwind tour?).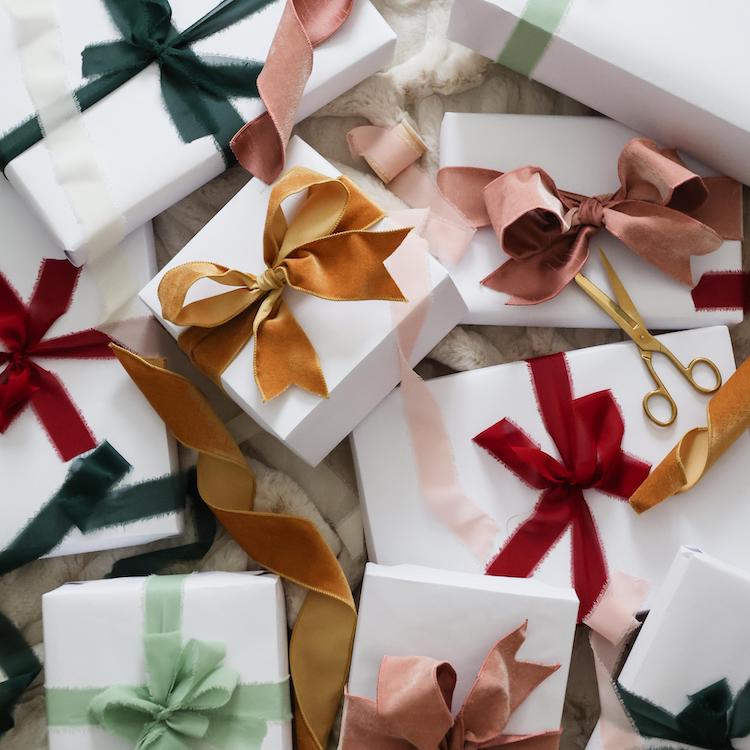 the perfect gifts for everyone—and we mean everyone—on your list
The fashion girls of the world have borrowed the plaid menswear button-up from Sherlock Holmes and have made it their own. Mark my words — a plaid blazer is the "it" fashion item of the season, and you're going to want to get your hands on one you can wear to any occasion (because they really are that versatile, promise!). Here are 12 ways to style your plaid blazer:
1. Oversized and Buttoned Up with Skinny Jeans
Source: Come Trend
A plaid blazer can actually double as a really trendy top when you button it up! Make sure the blazer is just a little oversized and the jeans are slim fit and skinny at the ankle to balance proportions. Pair with your favorite booties (extra points if they're emerald green and fuzzy!), and voila! Your perfect fall outfit is done.
2. Under a Sweater
Source: Hello Fashion
As fall goes on and the days get colder, a cozy sweater under a plaid blazer is an easy go-to for work or any casual occasion. If your blazer is more colorful, opt for a white sweater, as it will make the blazer pop while still looking professional and understated.
3. With a Black Top and Heels
Source: Fashion Jackson
To take the blazer to a dressier occasion (or just to strut down the street), pair with a black shirt and your favorite high heels. Wear with slim fit ripped jeans or trousers for a dressier occasion like work.
4. With a Skirt, Tee and Booties
Source: AWW Outfit
Just because it's fall doesn't mean you have to pack up your favorite skirts! A plaid blazer is the perfect way to bring your skirts into fall, and look ever-so-chic paired with a tee and booties. Just make sure the blazer is oversized and the hem hits the bottom of the skirt or below, in order to look more fashion-girl than school-girl.
5. As Part of a Suit
Source: Kammy
Ah, the power suit — the outfit that requires the least amount of thought from head to toe; the bottoms are already picked out as soon as you pick out the top, and vice versa. To make it stylish for more occasions than just at the office (à la Blake Lively), pair with a crisp white tee, belt, and your favorite pair of classic flats like oxfords or mules. For a night out, simply change out your flats for strappy heels.
6. With your Striped Tee, OTK Boots, and Neck Scarf
Source: Who What Wear
Combine all your favorite pieces into one outfit, because why not!? The plaid blazer makes a great addition to the Parisian's go-to outfit. In order to make all the patterns work together, stick in the same neutral color family (black, white, browns, and grays — a pop of color in the scarf is okay, as long as it's subtle), and go with opposing thickness of stripes. If your blazer's plaid is a thicker pattern, go for a tee with thin stripes, and vice versa.
7. With OTK Boots and a Slip Dress
Source: Memorandum
Bring your plaid blazer to any event with a chic slip dress, and make it weather-appropriate with Over-the-Knee Boots. This can also work with any sweater dress for colder-weather occasions.
8. Over Your LBD
Source: In My Joi
Completely update your plain old LBD with a classic blazer. Add a pop of color like the pink version, above, or keep it neutral. Pair with black tights, if it's better for the weather, and black shoes (OTK boots, heeled booties, or heels) to make the blazer stand out.
9. With Denim Cut-Offs and a Graphic Tee
Source: Sincerely Jules
Good news for those of you still in warm-weather locations that still have months to go until it's weather-appropriate to wear a jacket (if ever) — you don't have to miss out on the plaid blazer trend! The staple is actually the perfect way to combine a warm weather outfit with signature fall style. Cut-off jean shorts, a tee (plain white or your favorite graphic), and classic work shoes are the perfect fall look when the weather still feels like summer.
10. Over a Turtleneck with Bold Earrings
Source: The Freckled Life
Because of the blazer's classic look, it's the perfect backdrop to rock statement earrings or a bold piece of jewelry. A turtleneck underneath will ensure the rest of the outfit is simple, and the high neckline will draw the eye to the statement earrings.
11. With Boyfriend Jeans and a Silk Tank
Source: Walk in Wonderland
One of our favorite summer outfits is light-wash boyfriend jeans and a silky top. It's easy, breezy, and can be dressed up for rooftop happy hour or dressed down for a farmers market. Luckily, we don't have to retire our favorite summer outfit just yet — a plaid blazer is the perfect addition to turn our favorite summer outfit into our favorite outfit for fall.
12. With All Black
Source: The Girl from Panama
Monochrome is always in, and anyone with a basic understanding of fashion knows all-black is the easiest way to automatically look chic. Next time you're rocking the all-black, throw on your plaid blazer for an update that makes your outfit so much more unique, classic, and fall-y (see, that adjective comes in handy!).
SHOP THE STORY
How would you style the Plaid Blazer trend?