We all learned from our mothers that cardinal rule: no white after labor day — but I think it's time we agree that it's a pretty lame rule. Wearing white is always flattering and makes our skin glow (even without a summer tan), and those benefits should be enjoyed any time of year! Most importantly, white jeans are one of the main style staples of our closets. They are a comfortable and flattering alternative to (the sometimes boring) blue jeans, while also looking chic and sophisticated with everything. From leather jackets to chunky sweaters, we've got all the fall fashion inspo you need so you don't have to put away your favorite pair of jeans when summer's over. You can keep them going through the seasons as a year-round staple.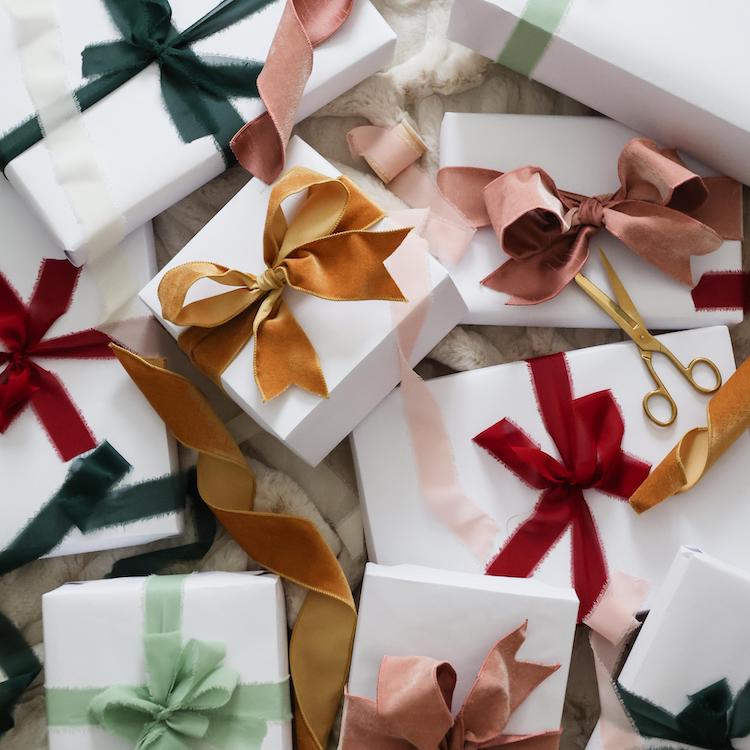 the perfect gifts for everyone—and we mean everyone—on your list
1. With a Blue Denim Top
The dressier (and easier to wear!) Canadian Tuxedo looks perfect for fall with black accessories.
2. With a Black Jacket
A black top immediately makes white jeans look less like summer nights and more like crisp fall days. An instant way to update the outfit is with a stark white t-shirt that matches your jeans, a contrasting black jacket, and sophisticated-cool black and white accessories.
3. With an Off-White Sweater
All-white might seem too summery, but when the top is a comfy cable-knit sweater in cream-colored white, you'll want to live in this cozy and chic fall ensemble.
4. With Suede Boots
Suede booties are as essential to fall as leaf piles and apple picking. A cable knit sweater on top makes you cozy and warm when the temperatures get colder– the most classic autumn ensemble!
5. With Loafers
Loafers are a great shoe year round, but something about their practical shape makes us think of back-to-school, which reminds us of fall. To make the look more like an adult staple than back-to-school shopping, a black sweater and purse in a rich velvet make the look perfect for more grown-up fall fashion.
6. With a Striped Button Up
As an early-fall outfit that helps transition your wardrobe from summer, the striped button-up shirt can elevate white jeans for a stellar work outfit, or can be styled more relaxed for the perfect outfit to wear to Saturday brunch. Add the classic suede boots and/or black jacket (see above) when the temperatures drop lower.
7. With All Gray
Gray and white are a match made in cozy-heaven. The color pairing looks luxurious, sophisticated, and perfectly fashionable for colder weather. No one would even think you're wearing your favorite summer staple!
8. With Over-the-Knee Boots
What screams fall better than over-the-knee suede boots? The look works with white jeans when the boots are in a neutral color like gray (rather than contrasting black), and paired with other fall colors on top, like grays and browns. (P.S., the best fall accessory for any outfit is always a warm Pumpkin Spice Latte!)
What's your go-to way to style your white jeans for fall?