Summer means the end of nights cuddled under your blankets and the start of days spent under the sun. With your Instagram feed full of candid photos of people at the beach with nothing but clear skies and an ocean behind them, it's time to turn your bathing suit up a notch. Here are some easy styling tips that'll look great on you and in your pictures (no filter needed).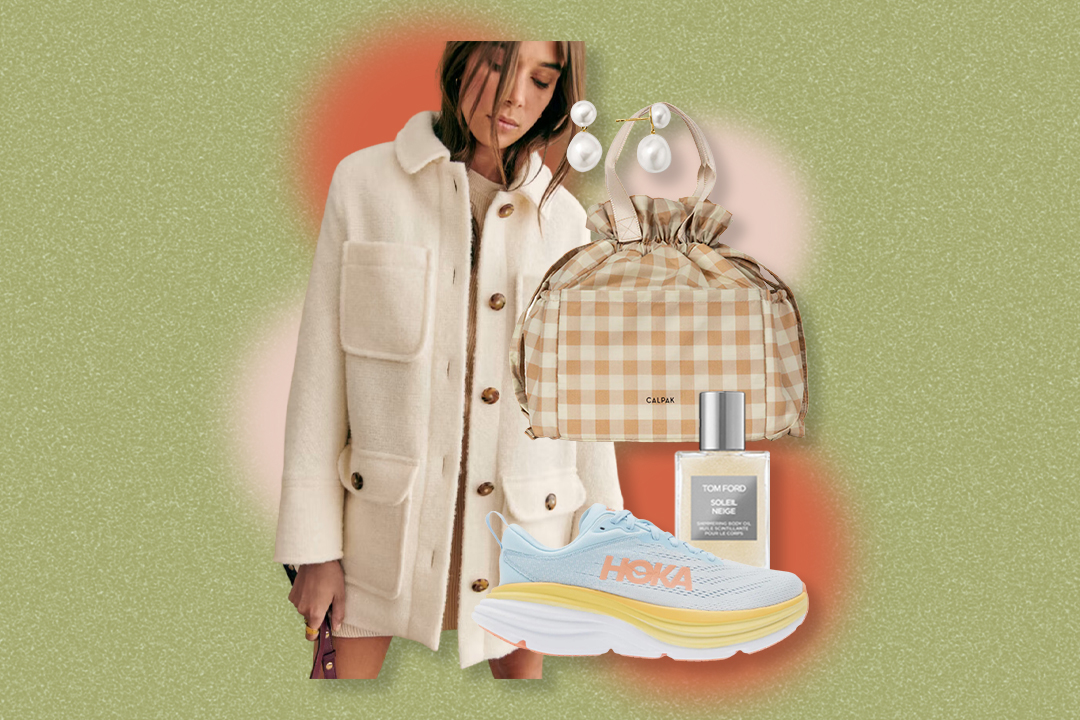 1. Straw Hat
Source: The Cheeky Been
There are some summer accessories you can't go wrong with, and a straw hat is one of them. This neutral colored hat will have you enjoying your summer and feeling like you were meant for the beach (because you were, clearly). Along with adding this fun look to your bathing suit, it also helps protect you from the sun. A fashion staple that benefits your health? Sounds like a dream come true to us.
2. Lace Cover-Up
Source: Christine Andrew

A cover-up is the simplest solution for anyone who wants a go-to outfit that will come off as trendy without trying too hard. We specifically love lace cover ups for their light and classic beach look. If something more casual is what you're going for, choose a simply solid colored cover-up instead. This cover-up will take you seconds to throw on and give you the entire day to show off. Add a pair of chic sunglasses to make this your favorite ensemble.
3. Head Wrap
Source: Collage Vintage

Trade out your summer hat for this edgy hair accessory. With so many versatile ways to use a hair wrap, this look won't make you paranoid that you're outfit repeating (or hair accessory repeating, if we want to be specific). As a flawless fashion statement, this accessory won't let your hair become a victim of the wind and will leave you looking as sophisticated as you know you are. Don't worry if you're not sure how to wrap your hair — you can see some ideas here.
4. Long Kimono
Source: Alyson Haley

Whether you're going to the beach or sitting poolside pretty, wearing a long kimono is a delicate look that'll cover you up while still giving you the chance to show off your bathing suit. The best part of a long kimono? The sleek look works well with any bathing suit. Whenever you want to tan your shoulders, go ahead and let the kimono sit on your arms or wrap it around your waist for an effect similar to a sarong.
5. Jewelry
Source: @gabifresh
It's a known fact that the smallest details make the most difference. In this case, we're talking about the easy combination of a swimsuit and some jewelry. As a subtle accessory, it'll enhance your look while still keeping it casual. For a successful day in the sun, pick out your favorite jewelry pieces (tassel earrings or some gold bangles always do the trick!) and let the magic begin.
6. Jean Shorts
Source: Carrie Bradshaw Lied

Sometimes life calls for lazy summer days of lounging around under the sun with a book in front of you and your dog right next to you. Jean shorts over your bathing suit is our favorite fashion choice for these type of days. Get out your most comfortable pair to enjoy yourself with this cozy look. Add on a simple straw hat to really make this day one for relaxing.
7. Maxi Skirt
Source: Andee Layne

A long flowing skirt is one of those outfits that will have people either asking you where you got it or telling you how pretty it is. Maybe it's how graceful it looks as you walk or the the way it flutters when the wind blows — we'll never know. What we do know is that we can't get enough of it. A maxi skirt with your bathing suit is the definition of elegance and an effortless way to cover up while not constricting your legs. Take out your most stylish sunglasses and purse and let this be your most admired outfit!
8. Fun Sunglasses
Source: Dress Up Buttercup

As a common accessory for any day that's sunny, a pair of sunglasses immediately elevates any outfit. Best with a simple and solid colored one-piece or bikini, sunglasses double as protection for your eyes and a fashion statement on its own. With the numerous shapes and colors, your choices are endless. If you get tired of having them on your face, push them up and let your hair out of your face with this breezy look.
How do you accessorize your bathing suits? Tell us in the comments!