Let's face it — your outfit can make or break your day. When you're feeling sexy and confident, even the biggest problems can be tackled. For us, the perfect blend of sexy/confident and casual/laid-back comes from our favorite wardrobe staple: the classic jeans and t-shirt look. But wait, sometimes even THAT can be a pain. If your jeans don't fit right, became discolored in the wash, or are constantly wrinkled in a heap on your floor, that perfect outfit falls flat.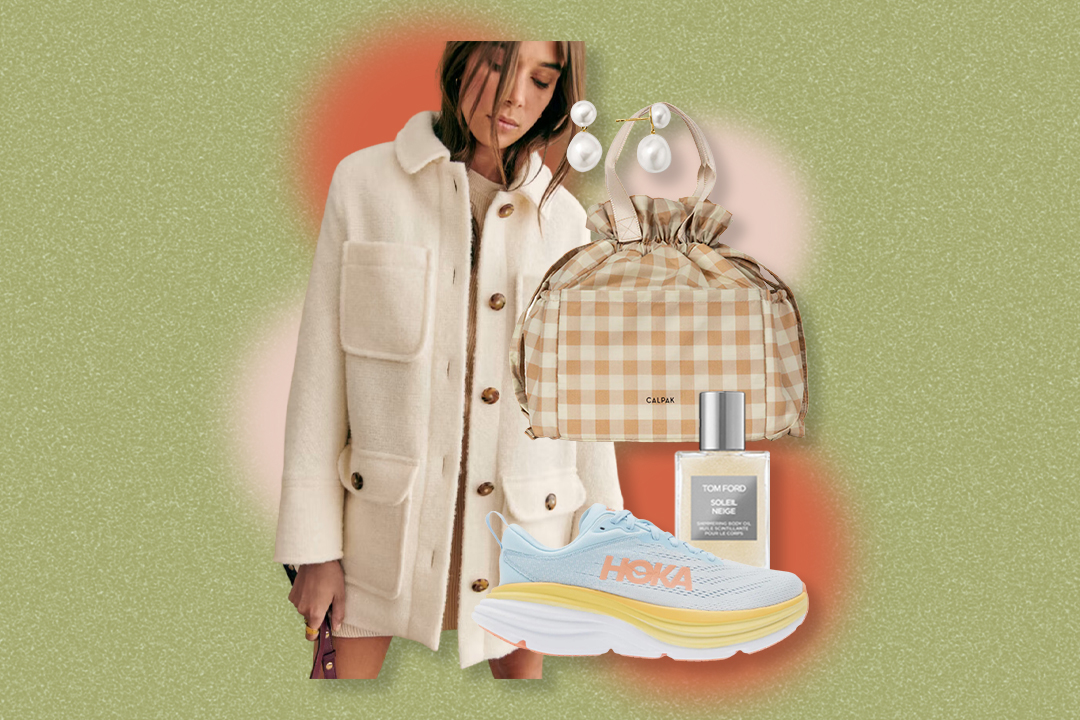 Here to help us solve any and all potential denim disasters is the Founder and CEO of one of our absolute favorite denim brands, Mary Ellen Moschetti of Parker Smith. Here, Mary Ellen answers all of our pressing questions about the care and keeping of your wardrobe's best friend — your trusty pairs of jeans.
How should I store my denim?
Denim should be folded or hung in a drawer or closet. You want to make sure that the denim is not exposed to sunlight.
How should I wash my dark jeans?
Always wash them inside out with cold water and similar colors. Oftentimes, people feel the need to replace a pair of low-quality black jeans, which is why we think a one-time purchase of high-quality jeans is the best way to go. Our Eternal Black jeans are called eternal because of a special type of wash we use to make sure that the black never fades.
How should I wash my highly distressed jeans?
The same way as your regular denim, but make sure to avoid washing them with pieces that have exposed zippers or other trims that could snag on the denim and make the holes bigger.
Should I dry my jeans in the dryer?
This is more so personal preference, but we say yes! You can definitely tumble dry your denim. Quality made jeans should be able to withstand a low-heat tumble without ruining the fit and wash of the jeans.
How do I prevent the dye from my jeans from bleeding onto other clothing/accessories? (I have ruined more than one light-colored crossbody bag…)
Unfortunately, there's just no way around this. You should avoid wearing light accessories with dark colored jeans. Dark indigo can bleed even after several washes. It's just the nature of the denim fabric.
How can I prevent the rips and holes in my distressed jeans from getting bigger?
It's impossible to completely avoid, but we believe that it's what makes distressed denim so special. Each piece wears with you over time and tells a story.
I accidentally ripped or tore a pair of jeans that weren't supposed to be distressed… how can I fix them?
If the rip is in an appropriate location, we say distress it even more and make your jeans unique! If you really don't want a distressed pair of jeans, you can take your jeans to any tailor to get it patched or sewn back together.
If I spill something on my denim and need to treat it, what products/chemicals are okay to use?
You shouldn't use any chemicals at home on your jeans because you could accidentally ruin the wash. Use chlorine-free detergent. We suggest dabbing extra detergent directly on the stain or affected area before throwing it into the wash.
Can/should I hem my jeans myself?
For an original hem, you should always take it to a tailor. For a more trend-driven raw hem, cut off the hem with sharp scissors and make sure to tack the side seam.
When should I replace my favorite jeans?
You can never have too many jeans! Denim is the ultimate closet staple. The only time you should replace your favorite pair is when they don't fit you anymore. Sometimes, dated jeans could even make a comeback, so hang onto those gems!
If my denim starts to fit loose in the waist, but still fits everywhere else, is there anything I can do?
This is a simple fix! Take the jeans to a tailor and ask them to add darts in the waist.
SHOP OUR FAVORITE PAIRS

Do you have any denim questions we missed? Leave them in the comments below.