Just as we update our wardrobes when the seasons change, it's important to update your beauty routine as well. Summer is now in full force and as for the air? It's steamy and thick, which is not a good match for the heavy makeup we use in the fall and winter, like foundation and dark lipstick. Today we're sharing eight ways to update your makeup bag with lightweight products, waterproof versions of old favorites, and our favorite beauty products that multitask. Take this as full permission to set the face powders and full coverage foundation aside for a while—it's time to lighten up.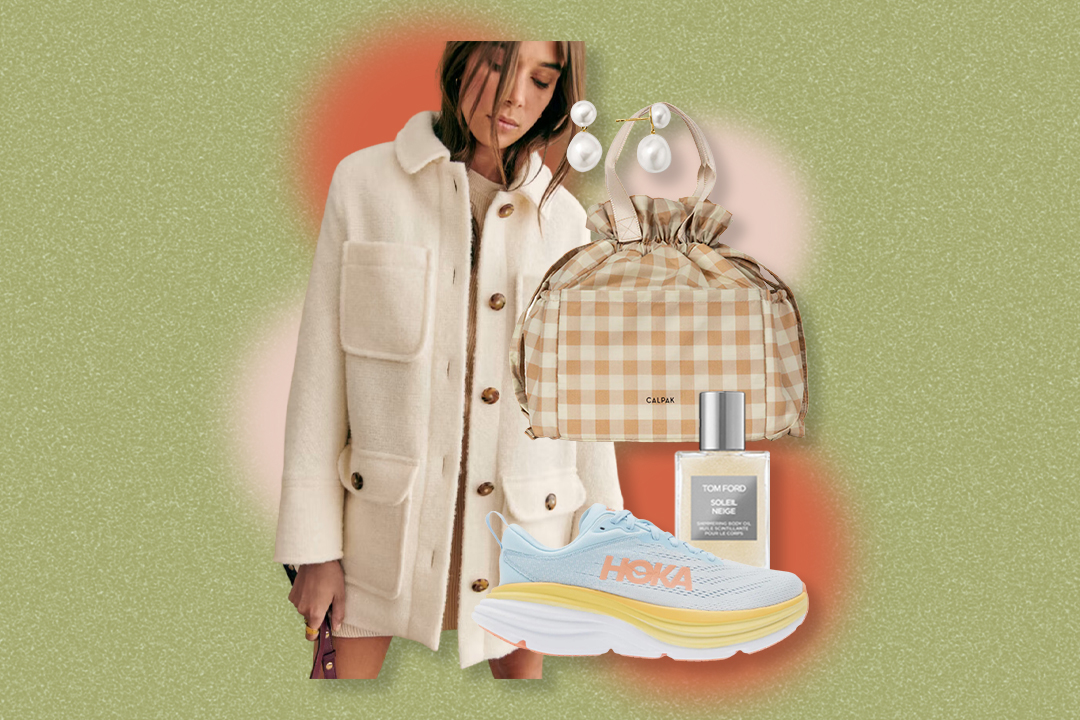 But before we begin, remember that summer is a great time to toss any unnecessary items! You may recall that time we shared makeup expiration dates. Not only are old products probably making a mess in your makeup bag, but using them brings along a risk of bacterial infections, conjunctivitis, and sties. Make sure to put clumpy mascara, greasy powder puffs, and anything passed its expiration date in the trash can.

swap: FOUNDATION
for: CC CREAM
Summer is the perfect time to set aside your heavy makeup bases and opt for something lightweight and multi-functional like a BB or CC cream. We are all about the bareMinerals Complexion Rescue because it's formulated with mineral electrolytes to hydrate the skin; it provides natural yet buildable coverage and also has the added benefits of SPF 30 sun protection.
swap: LIPSTICK, LINER, & LIPGLOSS
for: LIP CRAYONS
Why tote around numerous lip products (like the multiple lipsticks, glosses, and liners you probably have floating around at the bottom of your makeup bag) when you can use just one product that gives the same result? We're talking about the gloMinerals Cream Glaze Crayon, a chunky pencil-inspired lipstick that comes in six high-shine shades that are perfect for summer. Not to mention, these lip crayons have an impressive good for your lips formulation and each one has a built in sharpener, so you'll get the same precision as a lip liner gives.
swap: POWDER BLUSH
for: CHEEK STAIN
A liquid-based blush is going to be much more forgiving on your cheeks this summer than a powder, which can easily get streaky or cakey in hot temperatures. We love the BECCA Beach Tint because it's water-resistant, easy to blend, and can even be used on the lips!
swap: HIGHLIGHTER
for: BRONZER
Summer is all about getting that just-back-from-vacation glow, but if you're diligent about applying SPF (and good for you, if so!) then those bronzed cheeks may not come quite as naturally. We recommend ditching the highlighter (for now) in place of a bronzer that adds color to your face, while giving a bit of a glow as well. Our current favorite? The Revlon PhotoReady Skinlights Face Illuminator—it takes a complexion from dull to radiant in about five seconds, leaving people wondering where you've been vacationing!
swap: TOUCH-UP POWDER
for: BLOTTING PAPERS
If you're the type of person who can't go anywhere without touchup powder in your bag, you may want to try blotting papers. It's a more summer friendly way of eliminating the shiny t-zone that seems to appear just moments after stepping foot outside in the hot weather. Just press blotting papers (like these by Boscia) gently against the skin to absorb any unwanted oil.
If you're particularly prone to oily skin, you may want to try a mattifying gel in place of your normal face moisturizer (like the First Aid Beauty Skin Rescue Oil-Free Mattifying Gel). It not only hydrates and plumps the skin, but it also contains a unique oil-fighting formula that keeps skin feeling fresh well into the day.
swap: FACE TREATMENT, PRIMER & SUNSCREEN
for: ALL-IN-ONE PRODUCT THAT DOES ALL THREE!
When it's hot outside, the last thing you're going to want to do is load various layers of products onto your skin—this is a recipe for a total meltdown! We've already mentioned how we love multi-purpose products, so when we came across the Murad Invisiblur Perfecting Shield, we knew we had to give it a try. It combines a face treatment that fights fine lines, a primer, and an SPF into one powerful product, eliminating the need to put each of these on in separate steps.
swap: FINISHING POWDER
for: FINISHING SPRAY
Have you tried a finishing spray? Not only will certain formulas help to hold your makeup in place, but they feel refreshing and will help your skin look more natural after applying makeup. Since powders and hot weather don't mix very well, use a setting spray (like the Coola Makeup Setting Spray SPF 30) instead of your normal face powder? Your skin will thank you later!
swap: YOUR FAVORITE MASCARA
for: WATERPROOF VERSION
This may seem like a no-brainer, but waterproof mascara doesn't only come in handy when swimming or when watching The Notebook. Wearing waterproof mascara during the summer months will eliminate the transfer marks that mascara can sometimes leave on the skin around the eyelashes. We'd be willing to bet there is a waterproof version of your favorite mascara out there, but if you are looking for a new favorite: We love Buxom Lash Waterproof Mascara. It adds volume and defines but best of all… it doesn't budge when the weather heats up!