When we look back on years past, they're often remembered by what the trends were – the year the only shirts we wore were off the shoulder, the one where we only wore leopard print, the one where we wore low-rise jeans …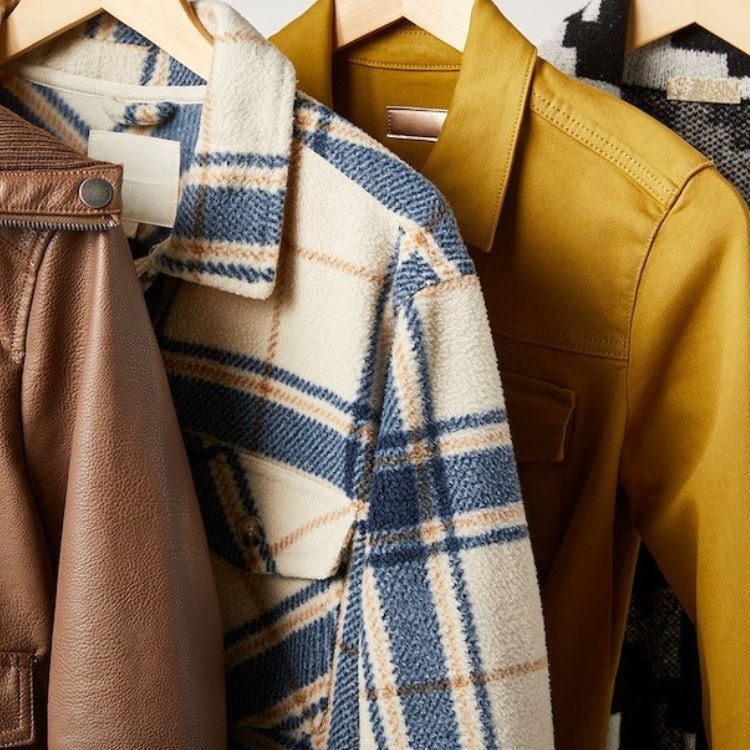 ...and it's wallet-friendly
While there's never any telling how we'll feel about a trend with the 20/20 that hindsight provides, when they're here, there's nothing more fun than joining in. We love mixing trendy items in with our go-tos to change up our wardrobes and revamp our looks.
A lot of this year's trends sound scary (and like something your mom might have been wearing the year you were conceived) — neon, a lot of leather, big sleeves — when you take a step back and think about how they can really be worn, there's nothing to fear.
We're talking about some of our favorite trends that we'll see in 2020, and how we'll actually be wearing them to start the new decade.
Leather on leather
We're not just talking about your leather jacket — this year, leather is taking on new shapes and colors in pieces you wouldn't ordinarily expect (think puffer coats, pants, and tops). The ultimate way to style it? Incorporate it from head to toe — we promise it isn't as scary as it sounds.
More that we love
Bright colors
The term would technically be "neon," but don't let it deter you. You can add bright pops of color into your wardrobe without feeling like you're playing dress-up — you just need the right pieces. We're sitting out on the lime green and opting for a bright, poppy fuchsia instead.
blazer / jeans / tee / booties
More that we love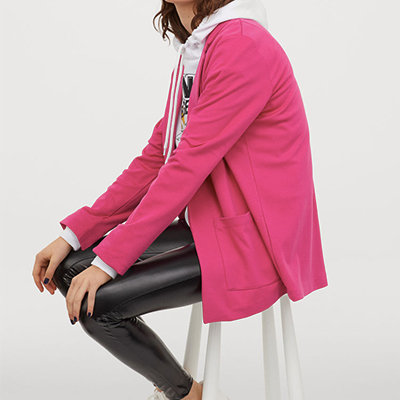 Big Sleeves
Showstopping sleeves have been around for a minute now, and luckily for lovers of them, they aren't going anywhere in 2020. Nix your cold-shoulder tops for more eye-catching ones — it's a wearable way to update your go-to outfits.
top / jeans / booties / sunglasses
More that we love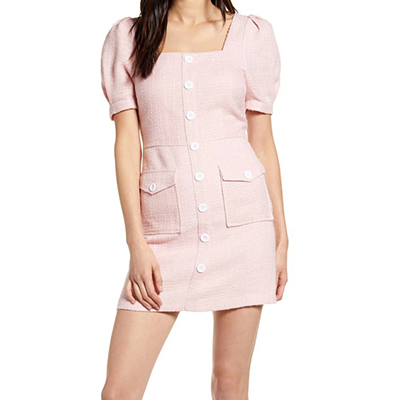 Houndstooth
In 2019, we learned all about mixing patterns into our wardrobe and treating them like a neutral — specifically animal prints. Now, we have another print that's going to be taking over our wardrobes: houndstooth. We're not talking the one on your grandpa's favorite sweater — 2020's version couldn't be chicer.
jacket / bodysuit /jeans / booties / sunglasses
More that we love
Cardigans
The mere utterance of the word "cardigan" might send chills down your spine, as the first thing that comes to mind is a pastel one you wore on picture day in fourth grade; but fear not. Cropped cardigans in form-fitting and boxy shapes are here to fit into your rotation with your sweater collection. Style them with high-waisted bottoms so the bottom of the cardigan hits the top of your pants.
cardigan / pants / sneakers / bag / sunglasses
More that we love
Polka Dots
We're all about a cheeky pattern popping up and spicing up our wardrobe, and in addition to houndstooth, you can expect a lot of polka dots this year. These aren't like Minnie Mouse's or the ones on your grandpa's favorite sweater — once you try them, they might even take over some of the animal print you've been hoarding since 2018.
top / jeans / sneakers / sunglasses
More that we love