Retinol is one of those ingredients that you just know about even if you don't know a thing about skincare. You'll understand when people are slathering their faces with sunscreen at the beach or when they cover their skin with Vaseline before bed to lock in moisture because they're dealing with retinol's less-than-glamorous side effects—like redness, itchiness, peeling, and excessive dryness. It is the only FDA-approved ingredient on the market for anti-aging and has amazing retexturizing and smoothing qualities, but it doesn't come without some pain. But what if we told you there was a way to minimize the harsh effects that come with regular retinol use (so you can finally enjoy the positives!)? It's all about a routine containing both retinol and hyaluronic acid.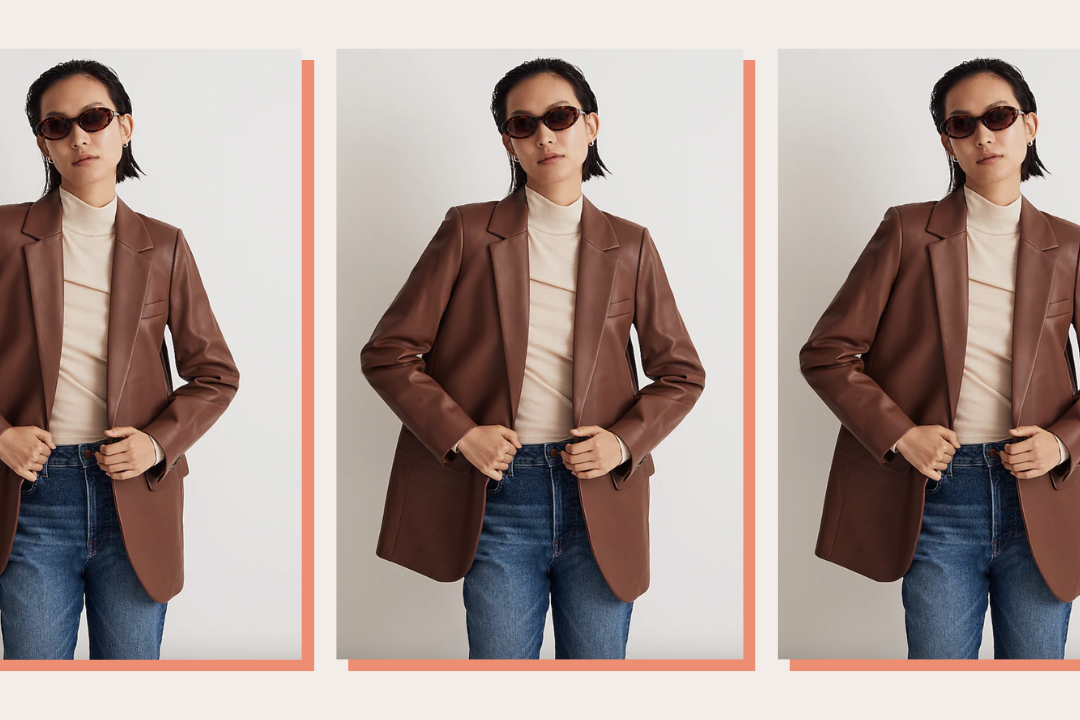 time for your fall wardrobe update!
We talked to Dr. Susan Van Dyke, a board-certified dermatologist, and Dr. Luigi L. Polla, dermatologist and founder of Forever Institut and Alchimie Forever, about the second ingredient you should be using with your retinol if you want glowy, glassy skin.
Meet the expert
Dr. Susan Van Dyke
BOARD-CERTIFIED DERMATOLOGIST
Dr. Susan Van Dyke is a board-certified dermatologist and the founder of Van Dyke Aesthetics. She specializes in skincare, cosmetic dermatology, and skin lasers.
Meet the expert
Dr. Luigi L. Polla
DERMATOLOGIST, FOUNDER OF FOREVER INSTITUT AND ALCHIMIE FOREVER
Dr. Luigi Polla is a Geneva-based dermatologist and the founder of Forever Institut and Alchimie Forever, a skincare line based on clean formulas with clinical results.
What is Retinol?
"Retinol (a form of vitamin A) is the gold-standard ingredient in anti-aging, having been extensively studied and shown to help increase the production of collagen in the skin, leading to a visible reduction in fine lines and wrinkles," Dr. Polla said. It promotes cell turnover, which Dr. Van Dyke explained as the speed at which new skin cells are produced, which can lead to a whole host of side effects, including dryness, flakiness, and redness. Dr. Polla explained that this is why high-quality retinol products are often formulated with hydrating and calming ingredients to "help mitigate the irritation" you might experience when adding retinol to your routine. "Hydrating the skin increases the skin's ability to tolerate irritation and reduces the flaking and dryness," Dr. Van Dyke said. One of the best hydrating ingredients to use with retinol is hyaluronic acid.
What is Hyaluronic Acid?
Hyaluronic acid has become one of the biggest skincare ingredients in the last few years, and for good reason. "It is a natural ingredient that works as a humectant," Dr. Van Dyke said. "It has the ability to transfer water from the environment to the surface skin layer, reducing dry, scaly skin." It is easy to use, is accessible, and can be quite affordable.
Hyaluronic acid comes in many forms. It's often used in hydrating serums, moisturizers, and toners, but you can also find hyaluronic acid in retinol formulas to reduce the drying effects.
Can You Use Retinol and Hyaluronic Acid Together?
Hyaluronic acid and retinol are one of the best skincare combinations, according to Dr. Polla and Dr. Van Dyke. Unlike other acids you might've heard of, like glycolic or salicylic, hyaluronic acid is a hydrator and won't cause chemical exfoliation on the skin. Instead, it brings moisture and water to the skin's surface, leaving you hydrated and soft, which is necessary when using a retinol treatment.
How to Use Them Together
Dr. Van Dyke recommended using hyaluronic acid morning and night after cleansing when the skin is still damp and to leave your retinol application for just once a day at night. "In the evening, cleanse, apply retinol, and then your hyaluronic acid moisturizer to lock in moisture." If you opt for a hyaluronic acid serum rather than a moisturizer, you can apply it right before you moisturize.
When you're using retinol, sun protection is essential because retinoids can make your skin more photo-sensitive. Dr. Polla also said you should avoid facial waxing while using retinol because it can cause redness, scarring, and dryness due to the constant cell turnover. Using oral retinol like isotretinoin has been seen to cause birth defects, and not enough research has been done to see if topical retinol is any different, so doctors urge you to avoid any products with retinol when you're nursing or pregnant.
Other Hydrating Ingredients to Use
A few other ingredients Dr. Polla swears by for moisturizing the skin with retinol are jojoba (which is a non-comedogenic oil), squalane, and ceramides. Cocktailing your skincare routine to contain multiple steps of hydration—such as using a cleansing balm with jojoba oil, a cleanser with squalane, and a moisturizer with ceramides—means your skin gets a host of hydrators throughout your routine and layers the moisture, which is the key to addressing dry, dehydrated skin from retinol use. Look for retinol formulas that contain these ingredients to eliminate some of the harsh side effects too.
Dermatologist-Approved Retinol Products to Try
Prescription tretinoin, sometimes referred to by the brand name Retin-A, has been the benchmark of acne treatment and anti-aging for decades, but it can be hard to tolerate and requires a prescription. If you can't make it to the dermatologist, here's what Dr. Van Dyke and Dr. Polla recommended:
L'Oreal
For a drugstore retinol, this one stacks up quite high. This formula is made with pure retinol rather than a derivative, which can help reduce wrinkles and fine lines and improve skin clarity and brightness faster. It contains hyaluronic acid and glycerin to moisturize and soothe the skin, so adding it to your routine won't irritate you.
Avene
Dr. Van Dyke recommended this retinol cream, which is especially good for those with dry skin. Instead of a serum, this retinol product is suspended in a moisturizing cream that contains vitamin E, peptides, and more to nourish skin, all while the retinol handles fine lines and wrinkles.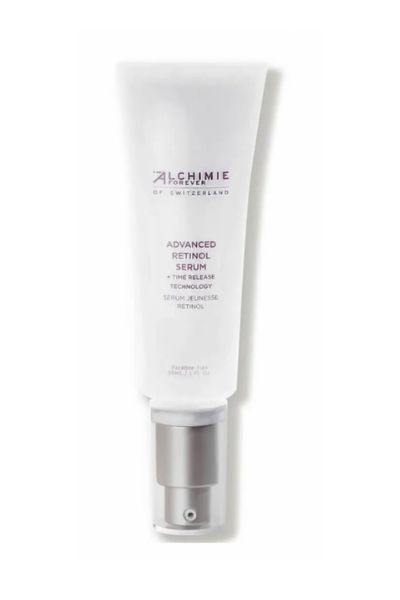 Alchimie Forever
Dr. Polla boasted Alchimie Forever's Retinol Serum. It's formulated with 0.75% total concentration of retinol, but it's enhanced with a "cocktail of antioxidants that have nourishing, calming, soothing, and anti-inflammatory properties," including hyaluronic acid, jojoba oil, vitamin E, vitamin C, green tea, and more. This is bound to leave your skin feeling hydrated, smooth, and revitalized.
Because I overuse heavy facial oils year-round and haven't made too many upgrades to my routine since my mom bought me a line of Clinique products 12 years ago, I knew it was time to go to the experts.