I'm an Everygirl, And… I'm Tired of Being Known as 'the Single One'
Bumble, Tinder, Hinge, Coffee Meets Bagel, OkCupid, Match… the list goes on. Online dating is not something that's new; it's the norm. Swiping right and left has become a part of my morning and nighttime routine. I often tell my friends when I'm going on a first date, and, of course, I get the question: Where is he from? That question does not mean which part of the city—it means which app did you find him on. I shrug my shoulders and say, "Bumble"—or whatever other app I recently downloaded on my phone. My three best friends (my core group of friends) are all in relationships; two are the outcome of Bumble.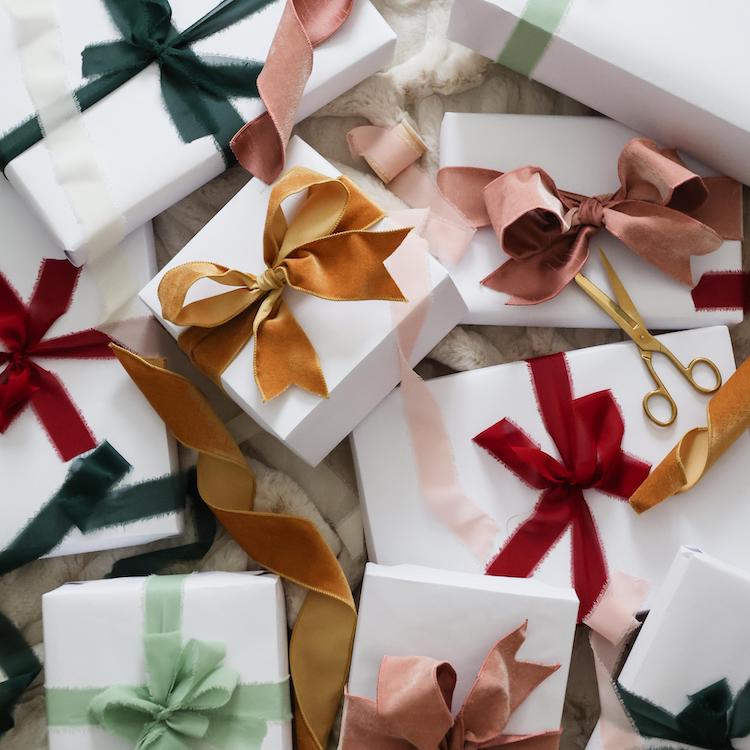 the perfect gifts for everyone—and we mean everyone—on your list
Whenever we go out and the bar puts on "Single Ladies," all of the fingers are pointed at me; I might as well just have a spotlight on me at that point. After an enormous amount of time of being single, "Single Ladies" is just not my jam anymore.
I'm Tired of Being Known as the Single One
Did I miss the dating app how-to?
I've been on and off dating apps for about four years now. I'm sure I've swiped over a million times (my poor thumbs). I've had small successes with men, where the "What are we?" phase lasts over five months, but only once have I ever been able to tell people I met my boyfriend on a dating app. Because of that one swipe right, I still think there's a glimmer of hope on those apps. As I swipe (and swipe and swipe) I think of how some girls are always meeting great guys off these apps. So my time must be coming. I truly believe I missed the "how-to" article that's floating around the Internet, since so many girls I know seem to have this online dating thing down pat—and I've been swiping left and right for what feels like an eternity.
When my best friend went on Bumble for the first time, I swear she swiped for maybe five days before she met her current boyfriend. I heard about the first date, second date, third date… the official boyfriend date. I thought: Damn, what the heck am I doing wrong? It went through my head before I could even say congrats to her. And I absolutely love my friend and her man together and tried my best to be so happy for her. But part of me was just so sad.
What did she do differently than I did? Have I just been getting a bad batch of guys? Are my standards too high?
I think the answers to those questions are: probably not. Maybe a few duds have been thrown into the mix but overall it's usually quality men, and definitely not. I'm just hoping one day she gets drunk enough and tells me the secret to online dating that most of my friends have figured out. Even TV shows seem to tell us that dating apps work. It seems as though a relatable character on the show will be sad and single for two episodes. Then downloads an app, swipes a few times, and by the next episode, she's in a relationship and madly in love. Thanks, TV.
Am I the problem?
After going on a date that I thought went extremely well, I usually send a text when I get home, saying that I had a lot of fun. I usually get a similar response saying they had a nice time too. Of course, I think, "Oh great!" and then the next few days I hope to hear from them—and when I realize I'm not going to and have been left completely ghosted, a thousand questions come pouring into my head. These questions usually range from first being about my personality and then they get extremely specific—like it must be my 38-inch hips. Because of thoughts and questions like this, I end up a little depressed. Because whatever confidence I had going into the date was completely gone by the time my head hit the pillow.
After first dates, I assume the reason why they don't want to see me again is something to do with my looks. Sometimes I'll even think I must absolutely smell and no one, not even my best friends, can tell me how terrible it is. Usually, that thought lasts for five seconds. And then I think, "Nahh." Being ghosted after three or four dates is what hits me the hardest. I assume they liked my looks enough to go out a few more times. So then I'm thinking it has to be my personality — or better yet, they probably swiped on a prettier girl a few nights ago and they are having a great conversation via the app.
With all of that being said, I go through phases of swearing off men.
Unfortunately, they don't last long. I declare to my friends after a terrible date that I think I should take a break from men and focus on myself for a while. About a week later, I come into work with my shoulders shrunken and tell them I have a date that night. I'm mainly embarrassed because I couldn't last that long without swiping.
Is there hope for
Mr. "Right" swipe?
I'm a young girl living in a vibrant city, so I have no shortage of eligible bachelors—so where is he? I'm completely exhausted from being alone on Saturday nights when my lovely, lovely friends are with their significant others. Also, I'm grateful and tired at the same time of my friends asking me questions about my dates, trying to set me up with one of their boyfriend's friends, and especially the whisper in my ear saying, "I told everyone not to bring their boyfriends so you wouldn't be alone."
I am a firm believer in "everything happens for a reason," so with that mindset, I truly believe that all of these semi-unsuccessful dates have actually brought me closer to my Mr. "Right" swipe. It's a journey and a process to find that special person. And with modern technology, I have been very lucky to meet and go on to date some incredible people that I would have never, ever met before.
Having not met these men and gone on these dates, I certainly wouldn't be the person I am today. They are helping me understand more of my likes and dislikes. And, even though I have spent countless nights crying—because I blame my body, personality, you name it—I am beginning to understand that those men are not the right people for me. I am beautiful, I am strong, I am smart. The right person will come around soon. I just have to be patient and keep swiping.