It's 9 p.m. on a Wednesday night and you arrive home after a grueling day at work. Your stomach grumbles so you open the fridge—nothing to eat, with same situation in the pantry and the freezer. You promised yourself you were going to eat healthy this week but before you know it, you're desperately ordering pizza.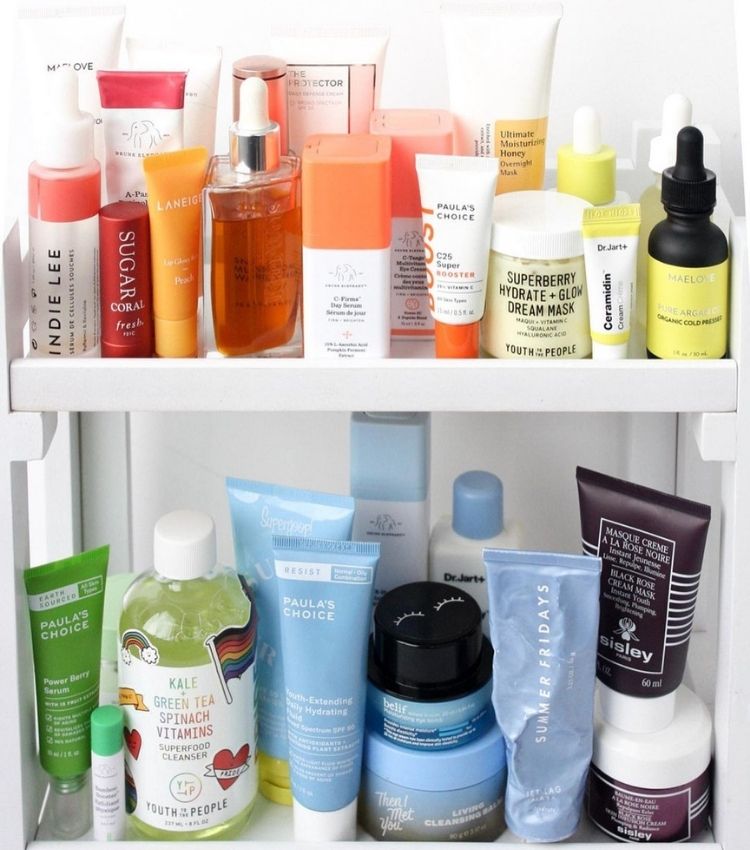 the wrong order can reduce effectiveness
Sound familiar?
We've all been there. But there is one easy thing you can do to prevent this from happening: utilize the freezer! Your freezer may be the most underestimated, under-appreciated and overlooked appliance in your home. It can make eating healthy much easier, while saving you money from eating out and reducing food waste.
Here are 8 items to keep in your freezer so that you are never caught hungry and unprepared again.
Soup
Soup really is the best thing ever—it's healthy, easy for on-the-go and is enough for multiple meals. Make a batch of your favorite soup and divide it among mason jars.
Tip: Be sure to leave at least 1 inch of space at the top to allow room for the soup to expand. You can thaw it out last minute by placing the jar in a pot of hot water.
Looking for the perfect soup recipe? Check out this Creamy Potato and Kale Soup from Pinch of Yum. It only requires 8 ingredients and makes enough for 8 servings!
Brown Rice Tortillas
You can usually find brown rice tortillas in the frozen, gluten-free section of your grocery store. Use them for a wrap sandwich, as baked tortilla chips, or for tortilla pizzas. These are easy to throw together and will satisfy your pizza cravings.
Check out this Tortilla Pizza Roundup for delicious topping inspiration.
Berries
Berries in your freezer are a must. They are packed full of antioxidants and are great in smoothies, breakfast bowls, or even as sweet snack on their own.
I highly recommend using them in this 5 Ingredient Detox Smoothie from Minimalist Baker.
Bananas
See those bananas on your counter starting to turn brown? Peel, chop, throw them in a baggie, seal, and put them in the freezer. You can use these in smoothies or pancakes, but what you really should do with them is make some Mint Chocolate Chip Banana Ice Cream!
Shelled Edamame
Shelled edamame are a great source of protein. It can be thawed in a pinch by running it under some hot water. Edamame is a great addition to salads!
Or turn it into a salty snack like this Crunchy Roasted Edamame from Bam's Kitchen.
Veggie Burgers
Veggie burgers are excellent to make in a big batch and freeze for easy, anytime meals. Thaw and throw them on top of a bed of greens with a little Dijon mustard, a slice of tomato, and avocado for a delicious healthy meal in minutes!
These Thai Sweet Potato Burgers from Oh She Glows freeze beautifully and make about 6 to 8 patties.
Cookies and Muffins
If you love to bake, consider making up a big batch of healthy cookies or muffins and storing them in the freezer for emergency situations. They will make a delicious breakfast or snack for when you are running short on time!
Try these delicious Paleo Breakfast Cookies. (You won't even know they have kale in them!)
Grapes
Don't let that bag of expensive grapes go bad in the fridge! Wash and throw them in the freezer. These will make a sweet and refreshing treat after a long day at work. We highly recommend pairing them with a few pieces of dark organic chocolate for some next level goodness.
What do you keep in your freezer to help keep your eating habits in check? Share your best tips with us in the comments below!