When I moved into my first "adult" apartment post-college, investing in high-quality home items wasn't exactly a priority. With the majority of my budget going toward rent, groceries, gas, and—let's be honest—going out with friends on the weekends, there wasn't much left over for furniture and decor. The goal was simply to furnish my new one-bedroom space as cheaply as possible while still achieving some sense of personal style. That meant a lot of thrift store finds, some hand-me-downs, several trips to IKEA, and one big "splurge": a velvet-upholstered bed I scored at Target on Black Friday for around $200.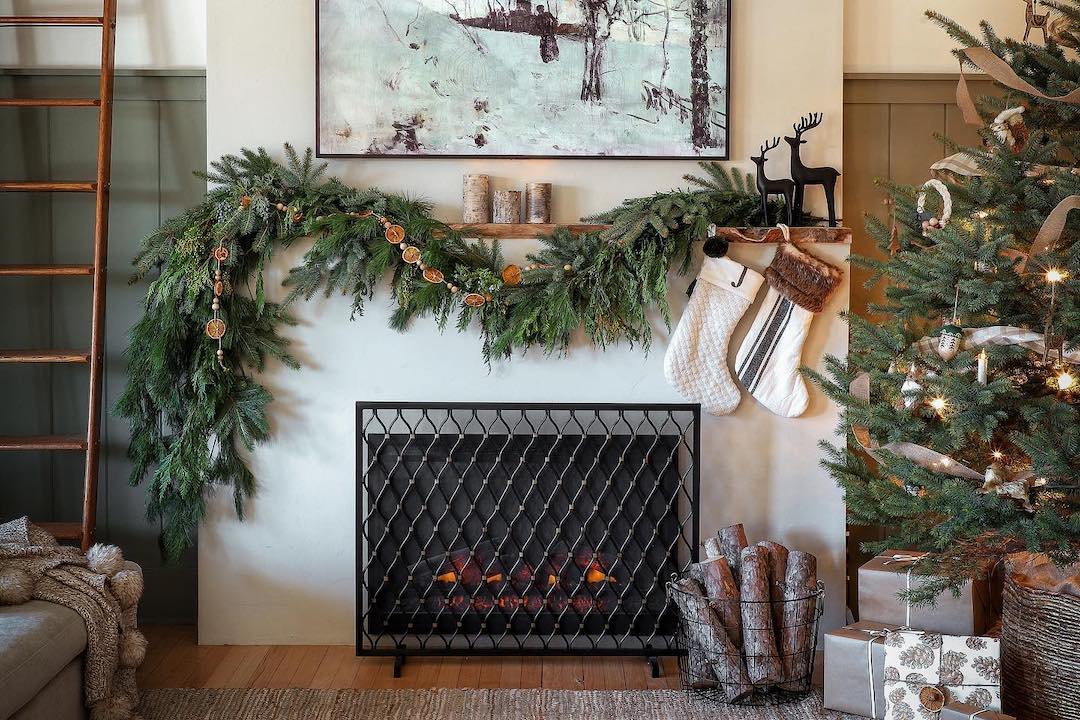 there's still time to deck your halls
Several years and a few job changes later, I've got a little more room in my budget, and I'm ready to start investing in furnishings that won't fall apart in a year. While I'll always appreciate a good deal, I've since realized that there are some home items you just shouldn't skimp on. If you're going to splurge anywhere, these are the pieces worth focusing your efforts (and dollars) on.
Mattress
Sleep is one thing that I am absolutely unwilling to compromise on. It's so important for your overall health and wellness, which means a good quality mattress is always a smart purchase. There are tons of different materials, firmness levels, and features to choose from, so definitely take your time shopping around. Since lots of mattress companies have free trial periods, you can (literally) sleep on it before deciding if it's the right fit.
Sofa
As the biggest piece of furniture in your living room, the sofa has a pretty significant presence. It's both highly visible and frequently sat on, so this piece of furniture should be equal parts stylish and comfortable. Take your pick of materials (velvet and leather will always look classic) and choose a color you'll be willing to live with for the next several years. When in doubt, neutrals are a safe choice.
Bath Towels
Towels are something you use every single day, so why settle for anything less than fluffy, absorbent perfection? Ditch the mismatched towels you've been using since college and splurge on a nice matching set. Pro tip: Look for towels with a heavier fabric weight for an extra-plush feel. This is measured in grams per square meter (GSM), and you can typically find the number on the tag. Anything above 500 is a good bet for a thick, absorbent towel.
Desk Chair
WFH crowd, this one is for you. If you're still working from an extra dining chair or a cheap rolling chair you bought from [insert budget retailer here], let me suggest an upgrade. An ergonomic chair is another one of those home items that are really an investment in your health. I know lumbar support isn't the sexiest topic, but hey, it's important. A good desk chair can help improve your posture and ease those aches and pains we've all felt after hunching over our computers for a little too long.
Lighting
Lighting is one of those details that you either glaze right over or you really notice—and that might not be a good thing. Swapping dated fixtures for more modern options can have a huge impact on how a room feels. Especially when we're talking about lighting that takes a starring role in the room (such as the chandelier above your dining table or the pendant in your entryway), a splurge in this area can go a long way.
Coffee Table
Although perhaps not quite as important as the sofa, your coffee table is literally the centerpiece of your living room. It anchors your whole seating arrangement and serves as a sturdy spot to set drinks or kick your feet up at the end of the day. The keyword here: sturdy. That rickety IKEA table isn't going to last forever, so it's worth investing in a better model. Look for one that's made from solid wood, stone, metal, and/or glass to ensure it'll hold up for years to come.