Preparing to move into your first post-grad apartment is an exciting time. It's a big step that may have you feeling like a "real" adult for the first time—and wanting your new place to reflect that. If you aren't sure how to even begin designing a space that feels like an actual home, we've got you. The most important thing is to ensure that nothing about your new digs majorly screams "college." Before you panic, note that this doesn't mean blowing your budget on all-new furniture and accessories. Rather, the key is to subtly introduce some more grown-up-looking essentials into your space. It's really the little things that will make all the difference, after all. Read on for six decorating tips that will have your first apartment looking sophisticated and very adult-ish indeed.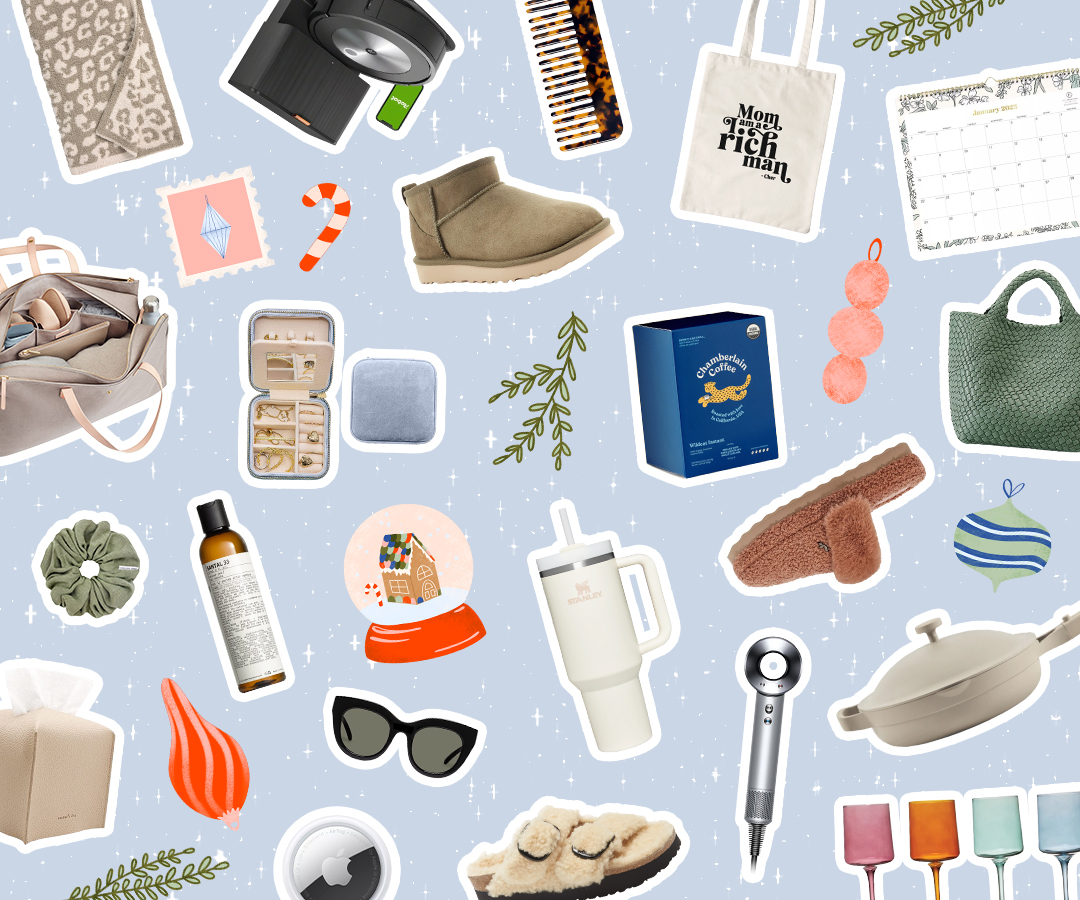 With hundreds of thoughtful gifts, you're sure to find something for everyone on your list!
1. Display Your Art in Actual Frames
No, they don't have to be expensive, we promise. But it's time to stop taping your art to the wall, even if you're living in a space that's temporary. We suggest purchasing a set of matching frames that reflect your overall aesthetic. Matte black or brass frames will complement any decor style. Hang them as a gallery or divide them up throughout your apartment.
2. Corral Essentials in Chic Boxes
You'll need a place to conceal all those adulthood essentials you didn't know you needed—stamps to mail your rent check each month, basic hardware supplies to hang those aforementioned picture frames, business cards you pick up at networking events, and so on. Why not grab some decorative boxes to keep on your desk or bookshelf and organize various home and office items by category? Turns out, organization can be chic.
Hearth & Hand with Magnolia
3. Keep Your Makeup off of the Counter
… especially if you share your bathroom with a roommate! If you have a medicine cabinet, simple plastic storage dividers make it easy to carve out your own space for products. If not, a narrow, freestanding storage system can also come in handy. Designate a drawer or two for each person, and allow space for communal items like extra toilet paper, too.
4. Keep a Vase (Or Two!) on Hand
You never know when a suitor will stop by with flowers! I'm mostly kidding, but you'll want something to use to hold those farmer's market blooms that you pick up every weekend—and no, an empty water glass doesn't count. Grab a couple of sophisticated-looking vases and display them on your coffee table, bookshelf, or nightstand. Even when empty, they add texture and intrigue to any space.
Threshold designed with Studio McGee
5. Grab Some Cute Coffee Mugs
Between working from home and hosting out-of-town friends, you'll want to keep a few coffee mugs on hand! You don't need many—your first apartment may have limited cabinet space, after all—but a set of four will most definitely come in handy. While some novelty mugs can be fun, there's nothing wrong with opting for a classic design that will stand the test of time. Choose ones that stack for easy storage in a small kitchen!
6. Lay Down an Area Rug
Bare floors may have been a thing in the dorms, but your first actual adult space is worthy of a rug. Jute is a classic choice, given that the material is easy to clean and looks great as a base if you eventually choose to layer a smaller, more colorful rug on top.
Hearth & Hand with Magnolia