We're big fans of the YouTube Beauty Community here at The Everygirl. We're constantly talking about our favorite creators, their best looks, and buying pretty much everything they recommend. The YouTube beauty world is honestly what we have to thank for some of the biggest trends in beauty — we'd never be baking our undereyes or curling our hair with straighteners or using men's post-shave balm as a primer if it weren't for the beauty YouTubers who taught us how.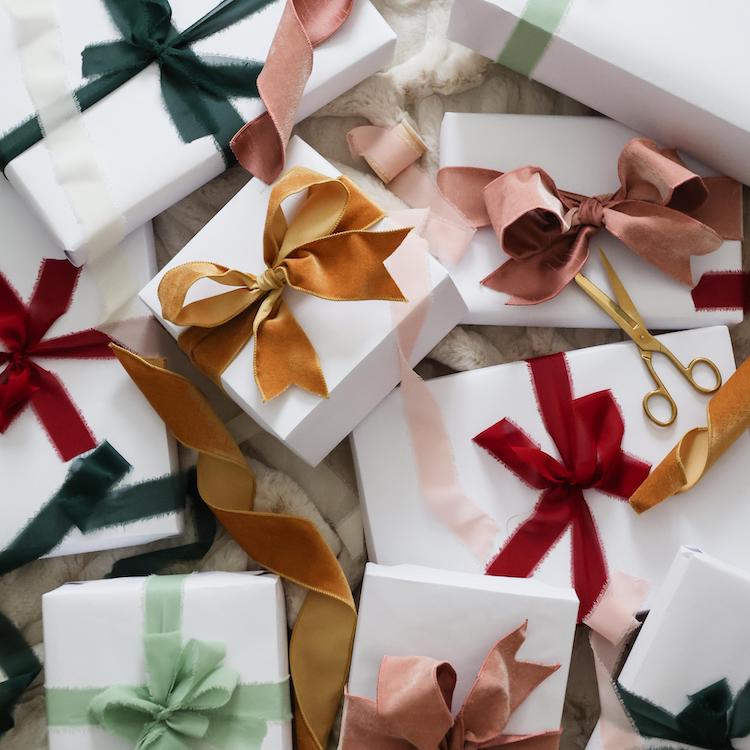 the perfect gifts for everyone—and we mean everyone—on your list
Alongside the various techniques YouTube has taught us, the phenomenon of the ever-so-popular "empties video" has truly taken over our subscription feeds. Every beauty YouTuber has made an empties video (if not five), and everyone who even knows just a glimpse of beauty YouTube has seen one. The concept is simple: show everyone what's in your trash and talk about if you loved it, if you'll buy it again, and how long it took you to use up.
So being the beauty-lovers we are at TEG HQ, we decided to create our own empties series. Every month, all of our editors will share a few of our own empties — from skin, hair, and makeup products to candles and vitamins and home items — and give our unfiltered review on each of the products. Some of them we'll love and need to repurchase ASAP … and some we'll celebrate finally finishing them up. If you've ever wondered what our absolute favorites (and not-so-favorites) are, this is the right place to be. It's finally time for our trash cans to shine!
Drunk Elephant
There's nothing quite like the trauma of using the last pump of a product that's packaging doesn't let you see how much is left—especially when it's one that you're obsessed with. I debated buying this for a long, long time before I got it for Christmas last year, and when I used the last pump this week, I literally ordered a new one online the same night. It is a product that I never, ever want to live without, and considering that this one lasted me a full year, I don't feel bad about the higher price tag (it probably evened out to about the cost of a sheet mask with how many uses I got out of it). I'm not one to cry wolf about good skincare products, but if I had to name one that changed my skin for good, it's this. I cannot say enough good things about it.
Avène
Let me preface this by saying: I have oily skin. And not just like a soft, fairy glistening around the temples and cheeks. Like you-could-see-your-reflection-in-my-forehead oily. I have tried a multitude of ~ regimes ~ to combat my disco ball face—Proactiv, Cetaphil, reverse psychology oil cleansing, etc. Absolutely nothing cut the oil without drying my face to the bone, like something unearthed from an architectural dig. UNTIL THIS. This is the best cleanser in the world for oily skin. It's powerful (ooh baby, it's powerful) and strips all the gunk away without drying you out or leaving an icky film on the skin. I love it so much that I hoard it, as evidenced by this photo. It's the only product I've ever repurchased more than six times besides like tampons. That's love.
Omorovicza
My skin has become crazy dry as I get older—especially during these cruel Chicago winters. I tried out this product when I was visiting my mom's house—I had never even heard of the brand before!—and I instantly fell in love. My face had that pretty dewy glow and it felt moisturized all night long as opposed to most which feel dry shortly after application. It's a definite investment but one I've found is worth it.
Benefit
Benefit's beloved Hoola bronzer has held a permanent spot in my makeup bag for as long as I can remember... I use it almost daily and it gives a nice glow to my otherwise pale complexion.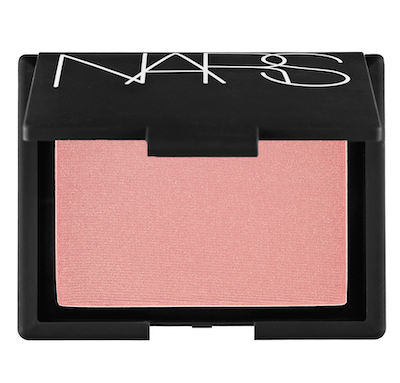 Nars
As for the blush, I was desperate to find one that actually showed up and stayed on—most blushes I had tried just kind of disappeared an hour after application. I asked our in-house beauty guru and editorial director Allyson Trammell and she suggested NARS in the shade Orgasm. She was right; I love it and highly recommend!
Glossier
OK, to be completely fair, I haven't used every single drop of this yet—but I will. I was talking about my empties to Senior Graphic Designer Kelly, and when I first started talking about this product, she was like "Oh, I never hear anyone talking about that!" and it entirely convinced me to write a whole novel about it for you all. Do I think this is the best concealer on earth? No, I don't. But I do think it's incredibly multi-use and is rarely used in the ways I find it to be the most effective.
So, you know when you have a zit that's getting ready to go away but it's still dry and inflamed and red? Putting concealer on it works for a second, but as soon as the concealer starts to settle, your face is a flaky, crusty mess. As a pimple-picker, I go through this all too often. This Glossier concealer is genius for using on blemishes. It isn't the most full-coverage, but it's super emollient and hydrating. Once you put it on a spot, it stays put and keeps your skin looking moisturized and healthy. It's also very buildable without getting cakey, so you can layer it to get the coverage you want.
Another favorite way to use this concealer for me is as a foundation. I'll pick up some of this bad boy on a duo-fibre brush or sponge and blend onto the skin for a seamless, medium coverage, dewy glow that honestly doesn't stand up to some of my expensive foundations. This makes it ultra travel-friendly, as it basically acts like two products in one. Insta-and-real-life-famous makeup artist Katie Jane Hughes taught me this trick in an Instagram Story, and it's been a go-to in my book ever since.
Oh, and if it wasn't clear, I'll definitely buy again.
Billie
I've been obsessed with my Billie razor since last summer. It's the smoothest, glide-y-est (I'm sorry, grammarphiles) razor I've ever tried. So, I started tacking on the shaving cream to my quarterly order a few months ago, and I am so thrilled. It's not too much more than a shaving cream you'd buy at a drugstore, but I find that it lasts twice as long. It works perfectly with the Billie razor, but my mom also tried it recently with her razor (before I ordered her her very own Billie—I'm the perfect daughter) and said it was fantastic. I've only tried it on the legs and underarms, but I think it would be gentle enough for the bikini area too!
Garnier
I've tried practically every micellar cleanser at the drugstore because I despise makeup wipes (they do nothing???) and literally always have makeup on my hands to remove (self-care to me is swatching eyeshadow and lipsticks). After not loving the original cleansing water for Garnier, I grabbed this one because I figured the oil would be good at removing mascara and harder-to-remove eyeshadows. It did the job it needed to while I had it, but I recently bought a Makeup Eraser and don't need to waste anymore cotton pads. Sayonara!
Mr. Meyer's
I just picked up this Mrs. Meyers scent a few weeks ago and love it! It is limited edition and it just reminds me so much of Spring even in the gloomy New England Winter. When I find a seasonal scent I love I always stock up since you can never find it. Run to grab this one before it is gone! I scooped mine up at my local Target.
Bush Doctor
I have been using this plant food for years and it is truly magic. I love to buy indoor plants but travel and life usually get in the way and my plants get a bit dehydrated. This food truly brings them back to life. My fiddle leaf fig didn't grow a single new leaf until I got this stuff and now its 5 years strong and looking fantastic. I have this set to my Amazon Subscribe and Save and I get a big bottle every 3 months. It works for outdoor plants and cut flower arrangements as well!
Sol de Janeiro
Goodbye to my fourth repurchase of Bum Bum Cream. I don't know if this cream truly does anything for cellulite, but it is by far the best lotion I have ever slathered on my body. It smells amazing, dries fast, and leaves your skin feeling like silk (not greasy). I will continue to purchase this over and over again.
ANASTASIA BEVERLY HILLS
Anastasia is the queen of brows so when I unexpectedly ran out of my Glossier Boy Brow, I quickly grabbed this at Sephora to tide me over. Here's the thing: filling Boy Brow's shoes would have been a hard challenge for any product. I finished this down to the last drop, but I don't know that it wowed me enough to recommend to anyone. The gel is very pigmented and the brush picks up a lot of product which is really problematic for brow novices and anyone wanting a natural fluffy brow. I would usually scrape half the product off and apply with care not to overdo it. So yes, it worked in a pinch but next time I'll just place an order for two Boy Brows and call it a day.