Even as a zillennial who didn't watch a single episode of Friends until I was an adult, I remember the first time I asked for "The Rachel" at my hair salon. It was likely a Great Clips in the middle of the boonies of Ohio, but dammit, I wanted those gorgeous layers, perfect caramel highlights, and the shine only one can assume comes from health and not a bottle. And I'll be honest, no salon could ever get it right. It wasn't until the day finally came that it seemed like my "Rachel" dreams could be a reality: Jennifer Aniston's much-awaited hair care line.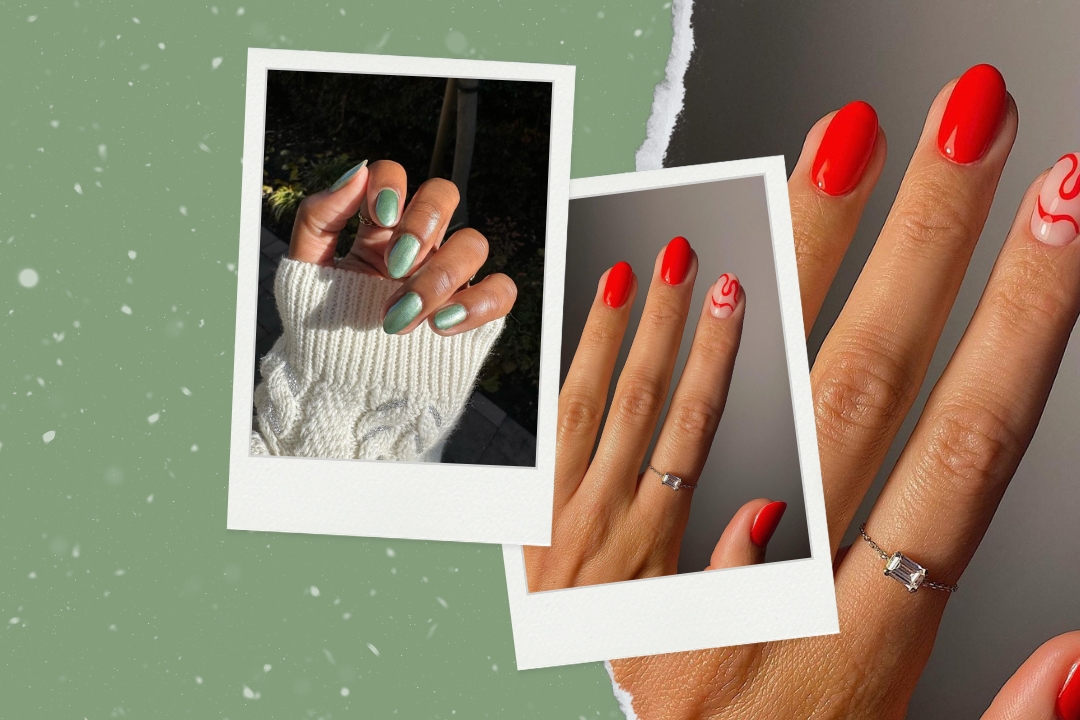 every one of them is a certified sleigh
Jennifer Aniston is one of the most loved celebrities of our time, regardless of if you grew up watching Friends or catch her in The Morning Show now. We've gotten glimpses into her wellness and self-care routine the last few years, but her much sought-after beauty secrets aren't as widely available. There's no wonder the copycat version of her famous haircut just never looked quite like the original. Jen's move into the beauty space marks an exciting era in the very saturated celebrity beauty brand market, but LolaVie (and Jen herself) aren't your run-of-the-mill celebrity brand. Here, we're breaking down the brand, the products, and where to buy.
About LolaVie
Aniston's first-ever line of any kind is focused on clean ingredients—to no surprise. Jen's approach to beauty isn't about just looking good. She's focused on developing science-backed products with ingredients that are actually proven to work, without compromising on her values. That's why LolaVie is cruelty-free and Leaping Bunny certified, one of the biggest and most trustworthy certifications in cruelty-free beauty.
Based on the first product (more on that below), we have a good idea of how the rest of the brand will go: packaging is sleek, minimal, neutral, and eco-friendly, made with recycled materials wherever possible. It matches Jen's vibe entirely: sophisticated, clean, and no-fuss.
Jen's nickname—Lola—being a part of the brand's name is the first look into the personal touch she put into every part of this line. (You'll even find pictures of Jen and her dog, Clyde, on the website!)
About the Product
The Glossing Detangler is the first product in the line, and the website says they will only release one product at a time, maintaining the brand ethos that LolaVie is intentional and thoughtful about each and every product.
This lightweight spray claims to detangle, prime for heat styling, add shine and smoothness, and protect against heat damage, thanks to the use of chia seeds and bamboo oil. LolaVie focused on the most natural ingredients but made sure everything came back to efficacy in the end too, resulting in a formula without silicones, sulfates (SLS/SLES), parabens, gluten, and phthalates.
Ingredients like vegetable ceramides, coconut, acai, and olive leaf nourish and moisturize already damaged hair, while the brand's proprietary "innovative bond technology"–dubbed LolaVie Bond—protects hair against further damage from heat styling, the environment, and color and other chemical treatments. The hope is that you'll notice an immediate difference in hair manageability, shine, and softness coupled with an over-time result of stronger, healthier hair.
One of the most notable differences in this formula and others is that the brand utilized bamboo essence instead of water, a choice that is both good for the environment (eliminating excess water waste and saving a natural resource) and has claims for improving the product's efficacy, as bamboo essence is naturally more hydrating than water.
Who can use it?
LolaVie is a line for everyone, regardless of hair type, texture, style, and length. Thanks to the lack of silicones and sulfates, this product is safe for use on curly/coily textures (3A to 4C) and color-treated, damaged hair. The ingredient list rounds out with a lemon protein that fights frizz as it moisturizes hair and adds shine.
How to Use It
This product is gentle enough for daily use, and while it'll provide the most noticeable difference on clean, damp hair, you can also apply it to dry hair to add shine, improve manageability, tame flyaways, and increase softness.
LolaVie recommends applying a few spritzes to damp hair after the shower and comb through with a wide-tooth comb or brush, styling as usual.
Price
LolaVie's first product, the Glossing Detangler, comes in a 5 oz. spray bottle and retails for $25 with free shipping.
Where can you buy it?
Currently, LolaVie is exclusively sold on LolaVie's DTC website, LolaVie.com.