Celebrity fragrance is often associated with the 2000s, a decade of obsession and craze over celebrity culture. Over the last several years, celebrity fragrance sales have declined as consumers showed more loyalty to higher-end prestige fragrances than they did for their once favorite celeb. However, this trend did not stop Kim Kardashian-West from reinventing the industry by launching her namesake brand KKW Fragrance in 2017.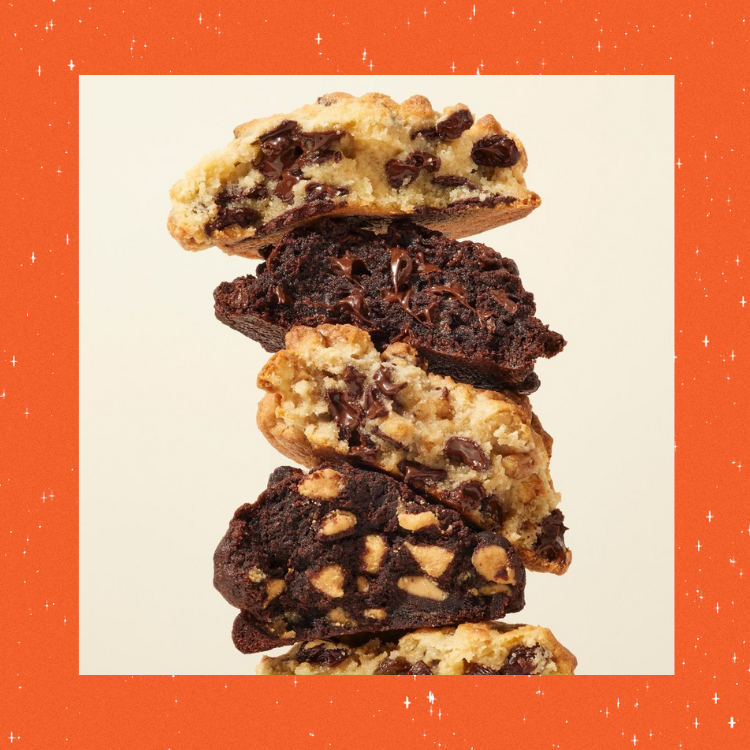 Enough with the stress! These 20 gifts will please even the pickiest person.
The primary difference between KKW Fragrance and the celebrity perfume lines of the past is that KKW is the owner, concepter, and distributor of her scents. This means there are no licensing deals, magazine ads, commercials, or cross-country department store signing tours. Instead, she's leveraged social media and cutting-edge press kits to communicate her scents, which are still sold primarily direct-to-consumer with select lines carried at Ulta.
I love fragrance, and throughout the years, my KKW Fragrance collection has grown to 10 products—not a single one I had tried before purchasing. That means, naturally, there are some that I absolutely love and some that I really missed the mark on. While the idea of buying perfume having no idea what it will smell like is terrifying, it is also exhilarating opening the package and being surprised. Fragrance is a very subjective category, and thanks to KKW, I've learned a lot on how to read fragrance notes and determine if one is for me. I have a preference for oriental gourmand scents that are warm-handed with base notes of vanilla and sandalwood. These are often evened out by floral middle notes and fruity top notes. Therefore, you'll see I had a strong preference for the sweeter scents, I felt OK about the floral family, and aromas that I would describe as fresh or clean fell to the bottom. Here are my thoughts on the 10 fragrances that I own.
Because the KKW Fragrance line often includes limited edition scents, we've included some similar options if those notes appeal to you.
The ones I would buy again:
1. Ride or Die (Limited Edition)
if you like fruity & juicy
With notes of luscious blackberry, juicy plum, night-blooming jasmine, vanilla, caramel, and tonka bean, Ride or Die truly is just that—a ride or die. Whether day or night, work or a weekend getaway, Ride or Die is a fragrance that you can always count on. The good news is this juicy aroma was a universal love from everyone that I've had smell it. The bad news is it was released as part of the limited edition KKW Hearts launches in 2018 and 2019 (there was no launch in 2020) but has not been brought back since. Which means I'm left with an empty bottle and good memories from the days when I had my Ride or Die in my life.
Similar Notes
Juicy Couture
While the nostalgia of this one might get to you a bit, there's a reason it's still a major fragrance favorite!
notes:
Top - wild berries, mandarin
Middle - honeysuckle, gardenia, jasmine
Base - amber, vanilla, sandalwood, praline
if you like powdery & creamy
I held out on Bae until the most recent KKW Hearts drop in 2021, and I have no idea why! This is a luscious powdery scent with notes of whipped vanilla, white sandalwood, gardenia blossom, coconut water, and juicy mandarin. It is a creamy and comforting aroma that I find myself lifting my wrist to catch a whiff of all day. This scent leans itself more to casual settings and is my favorite to spritz on before I go to bed. Like all of the KKW Hearts, it isn't the longest-lasting, but you will get a few good hours of wear time, which for $30 is totally worth it.
if you like sweet & soft
BFF encapsulates all the loving feelings of Valentine's Day with notes of marshmallow, pink rose petals, wild berries, crisp apple, and yes… vanilla. Compared to the others, it definitely most closely resembles the concept of a mouthwatering candy heart without being overpowering. All of the KKW Heart boxes come with a spot for "To:" and "From:" so this one especially makes an adorable gift to show your BFF how much you love them.
4. Baddie (Limited Edition)
if you like feminine & floral
When I initially smelled Baddie, I was really disappointed that I misjudged the description so poorly. But after it had settled in for a few hours… WOW. The first KKW Hearts drop (Ride or Die, Bae, BFF) is sweeter. The second drop (Baddie, Wifey, Baby Girl) is more modern and feminine. Baddie, therefore, is not sweet at all with notes of amber, musk, wild rose, and geranium. It is a floral scent with a bit of a musky kick. I would wear this one for work or evening activities like happy hour. The fragrance has not returned since its launch in 2019.
Similar Notes
KKW Fragrance
notes:
Top - glistening lemon pear water, shimmering bergamot, pink peppercorn
Middle - silk peony buds, rose concentrate, pink tagete
Base - pure white moss, warm benzoin, modern glossy musks
The ones I'll eventually use up:
if you like sensual & sophisticated
Wifey, I have mixed feelings about. I find the intent to be good, but the execution is not very seamless. Wifey initially smells very heavy on the top and middle notes which include crisp yuzu, creamy magnolia, and mimosa. Patchouli, soft musks, and whipped caramel are included on the dry down but hardly come through. Do not get me wrong, this is still a very nice sophisticated scent that is more sensual and refined; it is just not my favorite.
6. Body I
if you like woody & fierce
At $60, the KKW Body line is a family of more intense fragrances that are rich and longer-lasting than the $30 options in the line. The original Body is a woody scent made with Australian sandalwood, musk, amber, jasmine sambac, Turkish rose, and bergamot. Because of the sensual nature of Body, I think it lends itself more to nighttime. The best part is, the bottle is incredibly stunning and will look beautiful on any nightstand. This one is currently sold out but is a permanent fragrance in the line.
Similar Notes
KKW Fragrance
notes:
Top - bergamot, mandarin, fresh coconut water, neroli
Middle - solar orange blossom, jasmine abs, ylang ylang, monoi
Base - creamy coconut milk, warm ambrette seed, musk
7. Diamond Kourtney
if you like oriental & refined
KKW Diamonds is a sister trio line with the yellow diamond belonging to Kourtney. It is a floriental scent with patchouli, tonka bean, white currant, jasmine, and magnolia. It is a more floral, fresh, and mature fragrance. Of the three original Diamonds (Yellow, Pink, and White), I definitely think this one is the best executed, but Diamonds as a whole is my least favorite collection to date. This is permanent but currently not available.
Similar Notes
KKW Fragrance
notes:
Top - juicy golden currant, bright lemon, coconut mineral water
Middle - luminous honeysuckle, yellow tiare flower, gleaming orange blossom
Base - golden amber woods, precious vanilla bean, glowing skin musks
The ones that have remained relatively untouched:
if you like fresh & clean
KKW Crystals was the first collection for the brand and the first fragrance I purchased when it launched back in 2017. It is a very straightforward white floral fragrance with notes of gardenia petals, velvet tuberose, and watery lily. If you like scents that are fresh, floral, and clean, then you will enjoy this, but it was not for me. It did, however, come with three mini crystals which I thought was a beautiful personal touch!
if you like floral & clean
With notes of sensual cloud musk, pink sapphire tuberose, blushing jasmine, and Italian bergamot, the Pink Diamond by Khloe is the most floral of the Diamond trio. It is a fragrance that I really wanted to get behind, but as much as I tried, I could not get over the smell of alcohol and cheap roses.
if you like sharp & clean
Finally, of all my KKW Fragrances, we have arrived at my last and least favorite, the White Diamond by Kim. With solar white floral, white musk, and tropical floral leaves, this aroma is very harsh and very mature (think: grandma). I personally find the scent to be overwhelming and uninviting. There are no frills with this one, so go for it if you like sharp, crisp, and to the point.