The name Kristin Ess is synonymous with gorgeous hair. Just check Pinterest — I promise you've pinned some of her work on famous clients like Lucy Hale and Lauren Conrad or tutorials from The Beauty Department, the online site where she shares all of her styling secrets. But now the goddess of perfectly undone waves has unleashed a new line of products at Target so that you can replicate her looks on a budget. #hallelujah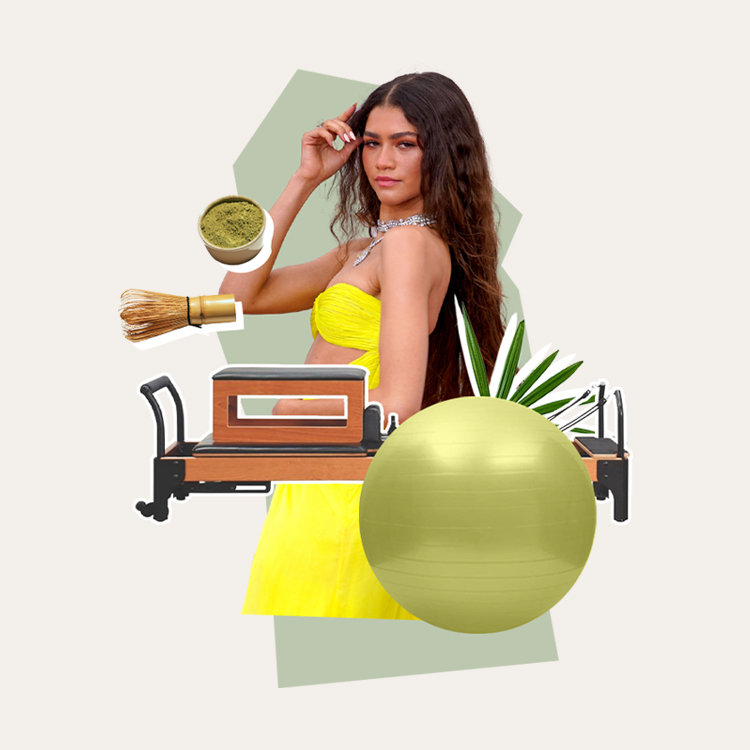 she's (kinda) just like us!
I have thick, long hair so I'm not afraid to invest a little more cash in keeping my locks safe and silky. But if there truly was a salon quality product I could grab at Target (for way less), I'd be more than happy to set my faithful products to the side.
Despite my valiant effort, I couldn't get my hands on every product to test it for you guys. If it's any consolation, I tried so hard that my boyfriend now thinks I am insane (he's since used the shampoo and come around to the cause). Here's every product I could find, how to get it, and whether or not it lived up to the hype.
How to Get You Hands on It
Due to a snafu with the launch (and crazy high demand), getting your hands on the products was a little more difficult than simply walking into the store. After four separate Target stores, I can confidently tell you the best way is to order online and opt to "pick up in store" or to have it shipped to you. Like with all Target collaborations, this will iron itself out over time and hopefully become much easier.
General Things to Love About the Line
When you go to shop, know this: pink goes in the shower, white is for everyday repair, grey goes on wet hair for styling, and black bottles go on dry hair for styling. No judgement if you buy solely based on color. They are seriously beautiful with salon style packaging.
Apart from looking so damn good, the bottles are filled with high-quality products that are cruelty-free, color safe and keratin treatment safe. The shampoo and conditioner are sulfate free and there are multiple products in the line for every hair type. Sounds perfect, right?
You'll see that some of the products contain "Zip-Up Technology". This is a strengthening complex designed to "zip-up" split ends while targeting weak areas of the hair, smoothing the appearance of damaged cuticles, and helping to protect hair from environmental stressors and color fade.
The One Signature Shampoo & Conditioner
Kristin Ess The One Signature Shampoo, $10
Kristin Ess The One Signature Conditioner, $10
WHAT IT DOES: According to Ess, this is the shampoo and conditioner for pretty much anyone. It gets your hair super clean but also leaves it feeling moisturized and looking shiny. The conditioner is weightless and can be used daily and will not cause build up. BONUS: they are Lauren Conrad's favorite items from the line. (blush packaging, hello?!)
HOW TO USE IT: Lather, rinse, repeat! You know the drill.
WHAT WE THINK: You know when you get your hair done at a salon and you can't stop smelling your hair… for days… that's what you can expect from this pair. I tried it blow drying and air drying and found that my hair was shiny, soft, and smelled heavenly. You would never guess how affordable it is from the way it smells. My boyfriend is also excited there's finally something in the shower he won't get in trouble for using.
Frizz Management Cleansing Conditioner
Kristin Ess Frizz Management Cleansing Conditioner, $14
WHAT IT DOES: Made for curly girls, frizzy hair, humidity control, and damage, when used it gets hair clean while leaving natural oils intact to moisturize and restore.
HOW TO USE IT: Work into your wet hair, focusing on the root. Rinse thoroughly.
WHAT WE THINK: I have naturally curly hair so my mission in life is fighting frizz and pouf. I love how rich the formula is and it's the extra oomph I need in my routine for humid days or when my hair starts to feel lifeless or dry.
Style Reviving Dry Shampoo
Kristin Ess Style Reviving Dry Shampoo, $14
WHAT IT DOES: Helps you extend your time between washes. Basically, if we were stranded on a desert island, dry shampoo is one of the top contenders for what we would take with us.
HOW TO USE IT: Apply to dirty or clean hair at the root. Gently rub into hair or brush through. Do not apply on wet hair!
WHAT WE THINK: Dry Shampoo is the one drugstore staple I live by. I use it too much to invest in an expensive one, so I have tried quite a few before finding my favorites. I applied it before bed and when I woke up in the morning, found myself seriously impressed with how clean and shiny my hair looked. It left more of a natural texture and look than my previous staple which leaves my roots with more of a matte finish. Two thumbs way up from a dry shampoo expert (or addict, depending on how you look at it).
Dry Finish Working Texture Spray
Kristin Ess Dry Finish Working Texture Spray, $14
WHAT IT DOES: Texture spray is essential for the messy waves we covet on Pinterest. It gives your hair a lived-in look.
HOW TO USE IT: Create your desired hairstyle (usually curled throughout). To add texture, spray a small amount from middle to ends. Apply a little, wait 30 seconds, then see if you need more. Give the spray some time to work before adding another layer.
WHAT WE THINK: I've been really happy with my dry texturizing spray, so I thought for sure this was going to be the product that was going to leave me less than thrilled. Instead, it rivaled fairly close to my pricier option. At less than half the price point, the quality has me seriously considering switching. I was overall VERY impressed that this product came from Target and not a high-end salon.
Soft Shine Beach Wave Spray
Kristin Ess Soft Shine Beach Wave Spray, $14
WHAT IT DOES: Gives your hair a beachy wave and separated, shiny curls.
HOW TO USE IT: After you wave or air dry your hair, flip your hair from side to side, applying a light veil over each section.
WHAT WE THINK: Because my hair is naturally curly, it's hard for me to get barely-there waves. More often, I end up with ringlet curls that I have to tone down with a salt spray. The only problem is my hair ends up frizzy and with a salty beach texture that's less than ideal when I just washed it. I didn't research before using this product so I was incredibly surprised that it didn't have the salty, grainy texture. Instead, it separated my waves with a shiny, healthy texture that I l-o-v-e-d. I had to stop myself from adding more and more. This was one of my favorite products from the line and I wanted to go to Target and purchase ten of them, less I ever run out.
Weightless Shine Working Serum
Kristin Ess Weightless Shine Working Serum, $14
WHAT IT DOES: Created to be used on wet hair, but the possibilities are endless! Blow dry with it for shine and smoothness or run a drop or two through finished hair to tame any frizz or puff.
HOW TO USE IT: Place a pea-sized amount in your palms and rub together, focusing on the ends.
WHAT WE THINK: I haven't tried many shine serums (it's not something I normally invest in) so I don't have much to compare it to, but I did like the way it made my ends look post blow dry and it brought them back to life on day 3 dry shampoo. Didn't even know I needed it – but I love it!
Weightless Shine Leave In Conditioner
Kristin Ess Weightless Shine Leave In Conditioner, $10
WHAT IT DOES: Detangles, seals in moisture, and helps bring dull hair back to life.
HOW TO USE IT: After towel drying your hair, while it is still wet, apply 5-10 sprays all over your hair. Blow dry or air dry as desired. Avoid spraying on partially dried hair for best results.
WHAT WE THINK: You can see a noticeable difference in frizz when air drying with this product. I also love how easy it makes combing through wet hair, eliminating any awkward tangles and breakage. I could see any hair type being a fan, especially if you routinely air dry or are looking to repair damage.
Instant Lift Thickening Spray
Kristin Ess Instant Lift Thickening Spray, $14
WHAT IT DOES: Volumizes your hair, making it look thick and shiny.
HOW TO USE IT: Apply to hair before blow drying. Spray 5-7 times from roots to ends, applying as evenly as possible. For extra lift and hold at the root, flip your hair upside down while blow drying.
WHAT WE THINK: Because I have thick hair, volumizing products aren't always at the top of my list so I wasn't sure what to expect with this. What I ended up with was some seriously sexy, thick hair. I blow dried and then curled my hair like normal, but felt like I was going to the Grammys and not about my normal day. I was wondering if someone had clipped extensions in the back of my head when I wasn't looking. BONUS: it didn't feel like there was a ton of product in my hair. Personally, I wouldn't use this all the time (my life is not worthy of daily Grammy hair) but I instantly messaged all my friends with fine hair who complain about it never being thick enough or having body. So if that's your hair type, run to Target and purchase this immediately.
Instant Lift Volumizing Mousse
Kristin Ess Instant Lift Volumizing Mousse, $14
WHAT IT DOES: A mousse that gives volume with no sticky, tacky feeling. According to Ess, this is what she uses to create the ultimate hair flip.
HOW TO USE IT: Apply a golf ball-sized amount of mousse on wet hair, evenly all over at the root. Blow-dry with a round brush or with your head flipped upside down for maximum volume and bounce.
WHAT WE THINK: After reading about the importance of mousse with your at-home blowout, I decided to invest in one just a few weeks before trying the Kristin Ess line… and I am still kicking myself. I love this just as much as the bottle I can no longer return, except hers is half the price.
Have you tried Kristin Ess for Target? Tell us what you thought in the comments below!