There are two kinds of people: there's the kind of person who has their Halloween costume picked out and planned by August, always buys cute and culturally relevant costumes for their pets/babies/house plants, and turn their home into a DIY Haunted House (complete with dark lighting and fake cobwebs, duh). Then, there's the kind of person who wakes up on October 29th, looks at their calendar, and thinks Oh sh*t, Halloween is in two days!?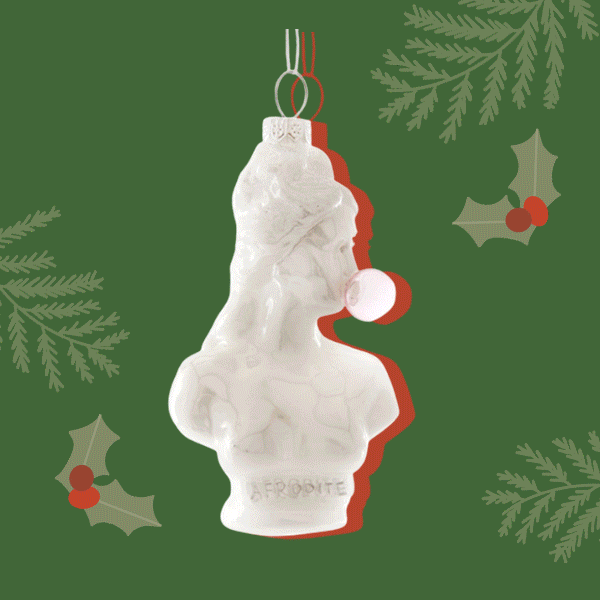 Whether you prefer your tree to be a masterpiece or a beautiful array of memories, there's something for everyone at Carlyle Avenue's ornament shop. Don't miss their expertly curated collection!
I understand the struggle, dear readers, because I've always been the latter. Call it the effects of my lack of planning skills or my strong feelings that Christmas season starts as soon as the weather drops below 60 degrees (it's never too early to listen to All I Want for Christmas is You, and you can fight me on it), but I haven't planned ahead for a Halloween costume since I was six and had my grandma make me into a princess. Don't get me wrong, I love dressing up for Halloween as much as the next ghoul (see what I did there?), but it's not as much in the forefront of my mind until I'm scheduling Halloween festivities into the "This Week" section of my planner.
So if you're like me and find yourself costume-less a few days before the most important dress-up day of the year, don't panic (like I usually do). Just order some of these amazing, cute, spooky, and oh-so-chic costumes off of Amazon Prime and get them in two days — just in time for Halloween. You're welcome.
Village Belle
Chic Cat
Mermaid
Cutesy Ghost
Pink Lady
80's Pop Princess Madonna
Pirate
Glamorous Masquerade