We know how special your birthday is, so we're sharing a monthly run-down of everything you should wear, read, watch, and do to celebrate your big day. Tune in every month as we share a guide to having the best birthday month, all according to your zodiac sign.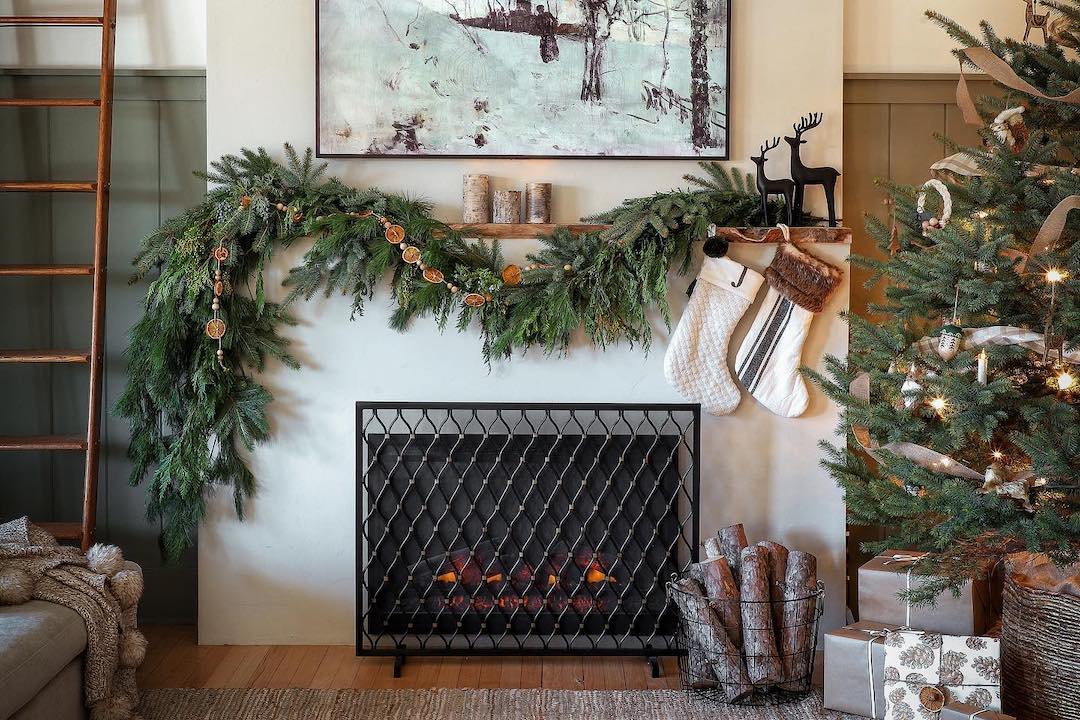 there's still time to deck your halls
Ah, Leo season, we meet again. I suddenly have a God complex, want to wear my best outfits, and feel a lot bolder than usual—it's the magic of the Lion. Leos have no problem making an entire month about them, so our job was easy: just find the coolest, boldest things on the Internet. Here's how to make the most of your season—because you deserve it:
What to Read
Jenny Han
If you are looking for a new summer read, make sure to add this one to your list! This series follows Belly (Isabel) and her summers with her brother and their best friends at Cousins Beach. It has a little bit of everything you need in a light read: sexual tension, family drama, character glow-ups, and secrets. It's the perfect coming-of-age story that you can't help but fall in love with.
Silivia Moreno-Garcia
This book is one of those that lingers in your mind 24 hours after reading it. This is a story about a glamorous and chic debutante, Noemí, who receives a strange letter from her cousin living in the Mexican countryside that her husband is trying to murder her. Desperate to get to the bottom of it, Noemí puts her life of cocktail parties and beautiful gowns on hold to help her relative. Upon arriving in the countryside, she finds herself swallowed in deep family secrets and strange visions of impending doom.
Rachel Yoder
In short, this story is about a newly stay-at-home mother who slowly finds herself turning into a dog. But, hear me out: This novel is a metaphorical take on the expectations and pressures put on women. Nightbitch tells the story of an artist who puts her career on hold to take care of her son while her husband continues to work and support the family financially. Two years go by, and she notices her body making significant canine-like changes. Desperate to get to the bottom of it, she seeks refuge in a book at the library called, A Field Guide to Magical Women: A Mythical Ethnography and a group of mothers involved in a multilevel-marketing scheme who may also turn out to be a little bit more than what you'd expect.
What to Watch
1. Elvis
What it's all about: The rise and fame of Elvis Presley and how he stepped onto the music scene with flair and talent in a way that the world had never seen before. Not to mention, Austin Butler plays this role flawlessly…and looks good doing it.
Reasons Leos will love it: A natural-born star watching a movie about a natural-born star…need I say anything else?
2. The Bear
What it's all about: A young chef goes from working in one of the finest restaurants to running his family's sandwich shop in Chicago after losing a family member tragically. While trying to bring the restaurant up to par and grow through his stages of grief, his rowdy restaurant crew makes it challenging, yet worthwhile.
Reasons Leos will love it: Everyone in this show has such a big personality, something that this fire sign can relate to. They can also connect with the undying loyalty the characters have for one another.
3. Love Island
What it's all about: A group of single 20-30 somethings enters a stunning villa in hopes to find a connection and fall in love. Of course, it's never that simple, and there is always a catch. This show is aired almost in real-time and the viewers have the opportunity to vote islanders out, vote for their favorite couple, and at any point in time, new islanders can step onto the scene and disrupt the connections that are being made.
Reasons Leos will love it: Hot people laying out all day trying to win at love and the cash prize at the end of the season…what could be more Leo-esque than that?
What to Listen To
Think about your go-to karaoke song. Now think about your second go-to karaoke song. We can almost guarantee that both of those will be on a playlist curated for a Leo. Ruled by the sun, it's no surprise that a Leo playlist is comprised of attention-grabbing songs that will lure you to the dance floor or on stage. Count on this playlist to be loaded with upbeat songs that are easy to dance to and scream at the top of your lungs.
What to Wear
You should always expect a Leo to show up in the coolest outfit. If they don't, something's wrong. Leos have a knack for fashion, color, and trends, and they have no problem bringing it into their lives, whether it's to a fancy date night or a walk to the dog park. They're not opposed to practicality, but it's not their end goal either. They just want to exude main character energy and look and feel their best (and they will in these three outfits, for sure).
Day:
top / jeans / slides / necklace / bag
Night:
jacket / dress / shoes / bag / earrings
Lounge:
graphic tee / bike shorts / shoes / fanny pack / sunglasses
What to Do
1. Go to a karaoke bar
Let's be real, there's no sign that can stand in the spotlight better than a Leo. If you're looking to sing the night away to iconic songs, Leo season is your time to shine! This sign has a natural star quality about them, so having a night out on stage to belt out songs at the top of your lungs is truly what it means to step into Leo energy.
2. Have a field day on the beach
Ruled by the sun, Leos should have no problem basking in it with their closest friends. From beach volleyball to spike ball to sand castle contests, there is so much fun to be had on the beach this summer. Leos should take advantage of the sunshine and have friendly competition—we know you can't help but get a little competitive.
3. Go vintage shopping
If there's one thing Leos love, it's being showered with compliments. Adding unique vintage pieces to your wardrobe is a definite way to get people's attention and have them wondering where you shop for all of your one-of-a-kind pieces. Out of all the signs in the zodiac, this fire sign is the one that can rock bold, statement clothing items that you don't see every single day, so finding a vintage shop to peruse around is definitely something to add to your agenda this season!
Thanks to a whole slew of book recommendations, we're swimming in books to read and have no idea what to start next. So, of course, we turned to the stars.
No matter your sign or where you're going this summer, we've got you covered to go there in style.