Out of nowhere, my 2022 to-be-read list has become absolutely massive. I went from wanting to read just a few books to needing to read about three a week to finish everything on my list, and that doesn't even include all the new releases coming out over the summer. Thanks to a whole slew of book recommendations, I'm swimming in books to read and have no idea what to start next. So of course, I turned to the stars. According to your zodiac sign, this is the next book you should read: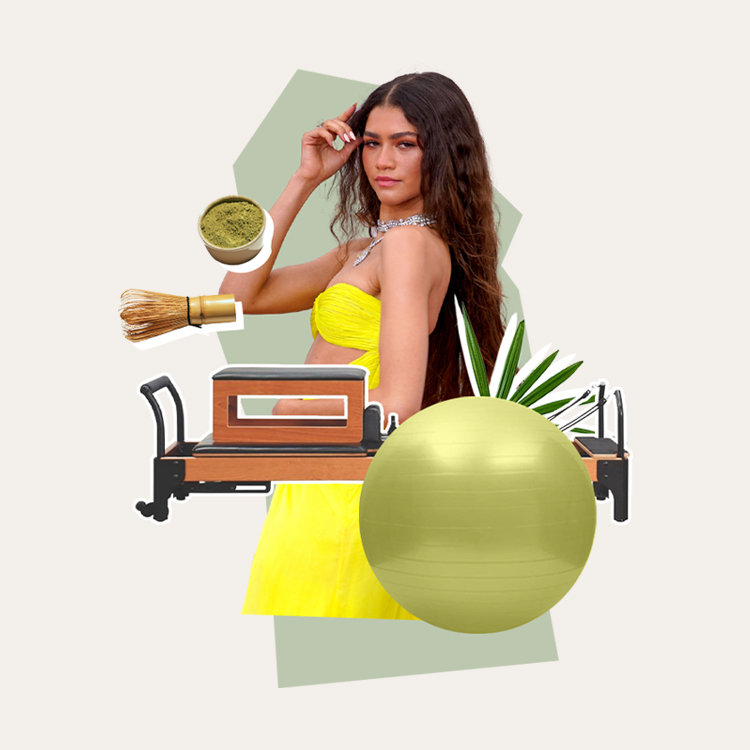 she's (kinda) just like us!

Karin Slaughter
Karin Slaughter is the queen of all things thriller, especially if you like it a little gory (what Aries doesn't?).
Leigh is a seemingly normal woman with a normal life, but her childhood is filled with secrets and violence. When she gets a call that someone wants Leigh to defend a wealthy man accused of multiple counts of rape, she's weary—but he knows her, and he may know what happened over 20 years ago and why Leigh has spent two decades avoiding her past.

Lisa Harding
This book made its way onto dozens of anticipated releases lists last year, and a Taurus will want in on the hype ASAP.
Sonya used to live a glamorous life, but somewhere along the way, she traded it all in for blackouts and empty cabinets. Her son Tommy is what has kept her from losing herself completely, but her addiction is in fierce competition for her attention when Tommy starts ending up in dangerous situations. Not for the faint of heart, this is a strong and harrowing yet brave look at addiction and motherhood.

Olivie Blake
This book has made its way around BookTok, and the in-the-know Gemini just needs to see what all the fuss is about.
The Alexandrian Society practically secures wealth, power, and prestige—that is, if you're one of the six who gets in each decade. This story follows the six who have been chosen this year as they quite literally fight for their lives, as only five will be initiated. This is a trilogy, so Geminis have so much to look forward to after devouring this book.

Nita Prose
Molly knows she isn't like everyone else, and her social skills are not that of a typical 25-year-old. She thrusts herself deep into her work as a hotel maid, finding joy in cleaning and organizing. So when she finds a wealthy, powerful businessman dead in his suite, she becomes the main suspect.
Cancers will get sucked into the mystery of what exactly happened but stay for Molly's relatability and grit.

Beth Morgan
For a Leo who's totally fine with books that bend their minds a little bit, this one might just make you rethink your next Instagram post.
Remy and Alicia are a couple, and their most defining characteristic is being utterly obsessed with Jen, a social media influencer who used to work with Remy. So when they miraculously see Jen out of the blue and she invites them on a big trip, they'll do anything to fit in—anything.

Stephen King
Virgos like the classics, but that doesn't mean they have to pick up another Steinbeck this year. Instead, opt for a classic author with a new story, like our horror king, Stephen King.
Jamie, the child of a single mother, is born with an unnatural ability his mom urges him to keep secret. But his ability might be of value, he discovers, when an NYPD detective draws him into the pursuit of a killer who has threatened to kill again, even though he's dead.

Brené Brown
For the Libra just figuring out how they can show even more love and compassion to their loved ones comes a much-awaited new book from Brené Brown.
Brown maps out 87 different emotions and experiences we feel as humans and explains, once and for all, exactly how we can use language and tools to finally express them.

S.T. Gibson
The duality of a Scorpio is twisted, steamy love and deep, dark secrets, which is exactly what you'll get with this Dracula retelling.
Saved from the brink of death by a mysterious stranger, Constanta goes from complete peasant to king's bride practically overnight. But when Dracula draws a cunning new member into his web of passion and secrets, Constanta realizes that her beloved might be hiding terrible, dark things.

Jennifer McMahon
Sagittarians need a thrilling book to keep their interest, and if it has a bit of a scare factor, even better. And Jennifer McMahon knows scary—trust us.
When Jax receives nine missed calls from her older sister, Lexie, she assumes it's nothing. But the next day, Lexie is dead—she drowned in their grandmother's pool. When Jax arrives to go through her sister's belongings, she discovers Lexie was researching the history of their family and the property, which has a much darker past than she ever knew.

Rebecca Roanhorse
When a Capricorn finally decides to unwind, they want to be transported to a whole new world.
In the holy city of Tova, the winter solstice is usually a time for celebration and renewal, but this year, it coincides with a solar eclipse—what the Sun Priest calls an "unbalancing of the world."
Meanwhile, Xiala, a disgraced Teek, captains a ship set to arrive on the solstice. Her ship carries one passenger: Serapio, a young, blind man who holds many secrets.

Faith Jones
For the Aquarius looking to learn about something they've never heard of before, this inspiring, liberating story about a woman who escaped from an oppressive, extremist religious cult is for them.
Faith Jones was raised in Children of God, a religious cult started by her grandfather, in Macau. Amidst abuse allegations, alarming practices, and exploitation, Faith did the unthinkable: She taught herself high school curriculum and escaped to America.

S. K. Ali
A heartfelt love story that shows you there's lots to learn is right up a Pisces' alley (along with cute banter, of course).
After confronting her racist teacher, getting suspended for it, and getting her friends in trouble, Zayneb jets off to her aunt's for spring break, where she meets Adam, who's hiding his multiple sclerosis diagnosis from his grieving father after his mom died. The two find solace in each other, finally able to express all the thoughts they've kept inside.