You may have heard it before, but it's true that your network is your net worth, and the best time to build it is is long before you need to leverage your network for a new job. Since things are hyper-virtual in 2020, making the most of your digital first impression is essential.
While there are a number of new platforms emerging to make career connections, LinkedIn remains one of the critical pit stops recruiters will make while scoping you out. Put it to work building new relationships and showcasing your best self with these hacks.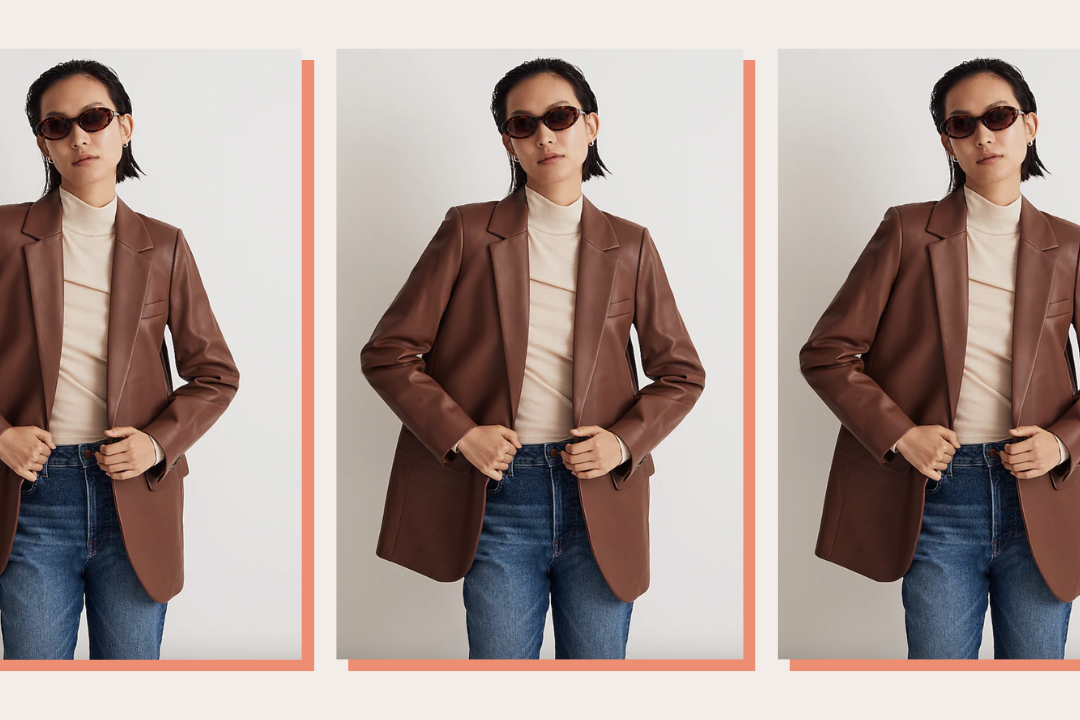 time for your fall wardrobe update!
1. Manage LinkedIn like your other social platforms
This may feel straightforward, but for some reason many of us think of LinkedIn as a mystical career platform separate from our other digital footprints. To get the most value out of it, you need to actively engage, post, comment, connect, and authentically like and curate the virtual network through your profile.
Promote yourself to the Head of Digital Strategy for You, Inc. Spend 30 days being extremely strategic about your content. For example, find interesting articles to pull in and comment on, schedule a block of time to crank out peer recommendations, or use the platform to message and introduce people.
2. Make use of analytics
Surprised? Yes, LinkedIn has relatively slim analytics for personal profiles, but it can give you some sort of insight about the demographics and sources of your followers and visitors. Instead of a casual skim through who last viewed your profile, pull up the more detailed monthly reporting and get a better understanding of the key words you're come up against over time, or how connections are interacting with your content.
3. Think SEO strategy
Debate rages over whether LinkedIn has SEO implications in the same way we think about other web searches, but good SEO strategy can only help. Clean up language in your job descriptions and use powerful words you'd want on your next role's description. Maximize the impact of the initial "About" section. It should be a compelling story, not a resume. Name your head shot or any other imagery, and consider adding video or other types of media where relevant.
4. Use hashtags
If you aren't yet convinced that LinkedIn is the working girl's Instagram, their addition of hashtags last year should do it. Appropriately adding relevant and curated hashtags to your content can definitely up your engagement and get you seen. One study found that inclusion of at least one popular hashtag received almost 30 percent higher impressions than a comparable post without them.
5
.

Connect it to the rest of your social world

A good cadence of activity on LinkedIn becomes easier if it's part of your digital routine. Consider connecting it to your other social accounts like Twitter or Facebook to get more bang for your buck. This connectivity can also help you more easily re-share and authentically engage on content.
6. Add your LinkedIn URL to your email signature
If you're outside of a creative field where you might not have your own portfolio website, fake it with LinkedIn. Include your page as a hyperlink in your email signature. This is especially helpful if you end up sending a lot of emails to external colleagues. It definitely ups the chances of someone engaging with your page, and also prompts an easier way to connect!
7. Time it like a banker
Since LinkedIn serves the business crowd, post in the windows where folks are routinely phone scrolling for the greatest impact. No secret here—we tend to do our work-related reading between 7-9am and 5-6pm.
The first hour can be the most important time for your posting activity. And, how much people engage with it determines if the content will be pushed to the second and third degrees of your network so schedule content deliberately.
8. Update your headshot
For all the ways LinkedIn is like our other favorite social platforms, there is one big way it's not. If your LinkedIn headshot is a blurry selfie from the car passenger seat or you're hugging a friend at a party, but she's mostly cropped out, it needs an update. (And sadly, I've seen all three of these examples on a recent recruiting spree.)
No need to get fancy or spend a lot of money here. There is a perfectly acceptable wall in your living room facing some fabulous natural light that will do just fine. Dress for the job you want and set your timer. Gals in creative industries have more flexibility—think professional, but not sterile.
9. Stop saying you're good at everything
I'm so guilty of this. A laundry list of different types of jobs over my career means that I feel perfectly justified loading up at the LinkedIn "skills buffet." Be selective and thoughtful about including the skills where you truly shine. Even more, it's worth reinforcing the idea that you should only select skills that you want future employers to notice you for. It's not worth crowding your profile with historical skill sets that don't have any relation to your future dream job.
10. Give to get
Start getting generous with recommendations. You can do these unsolicited, so it's an easy way to check the box on some routine networking engagement. And this year, couldn't we all use a nice surprise endorsement in our inbox? Make your recommendation three part; introduce how you know the person, give a tactical example of why they're great, and close with a positive punchline. Many folks will be compelled to return the favor without you even asking.
How have you improved your LinkedIn profile and digital networking habits?