My general rule of thumb for life is this: spend all of my money on skincare and makeup, and neglect my hair in full. I pay too much maintaining my faux-blondness to possibly consider spending exorbitant amounts on products too (besides my beloved Olaplex No. 3)—so when something effective and inexpensive comes out, I'm on board.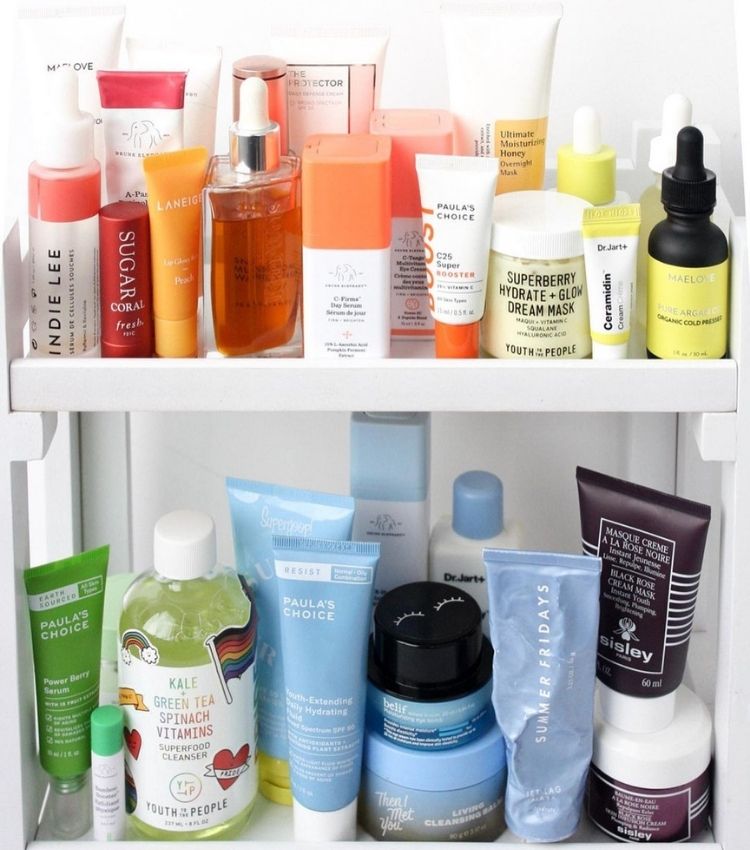 the wrong order can reduce effectiveness
A few weeks ago, I was listening to my very favorite beauty podcast, Breaking Beauty, where the hosts, beauty editors Jill Dunn and Carlene Higgens were talking about their favorite new drugstore products. My eyes were glazed over on minute 40 of 50 of my pre-caffeine train ride when something caught my attention: a product that changes your hair in eight seconds. That's right: eight seconds—a far cry from the 30-minute deep conditioning masks we're used to.
Normally, I'd skip right over this information and deem it too good to be true. But Jill and Carlene have never once steered me wrong, and given their glowing reviews and explanation of the science behind the product, I was on board to throw $8.99 at it to find out if it worked myself.
L'Oreals Wonder Water Lamellar Hair Treatment is a liquid product that's meant to be used for eight seconds on wet hair, after shampooing and before conditioning. The amount you use depends on your hair's length, thickness, and level of damage, but there are very official milliliter marks on the bottle to give you a clear indication of how much you should use.
While lamellar technology is new in the hair-care sphere, Dunn and Higgens predicted that we'll be seeing it more and more in the coming year. According to L'Oreal, "Wonder Water works to coat the hair with moisturizing agents and an amino acid, and it targets damaged areas of hair, forming small and very organized thin layers called lamellars that help smooth the surface of strands without weighing it down."
My hair is long, fine, and extremely straight, but given all the dying it gets, I'd probably rank it at about a 4/10 damage-wise. I'm always looking for ways to bring back some of the shine and movement it's lost in the process of color treating it throughout the years. Given this, I followed the instructions and used it in the shower after shampooing, and opted to use 20ml of product. I struggled a bit with my approach to applying it, but ultimately just winged it and tried my best to cover all of my hair in product. I then worked it into my hair for about 10 seconds, rinsed, and followed up with my regular conditioner.
You know when you use a really good deep conditioning treatment, and when you rinse it out of your hair you can immediately feel that your hair feels silkier, even though it's dripping wet? That's how I felt after using this, so I was extremely optimistic. I wanted to test the results, so I followed up with my Revlon One-Step blow dryer and gave myself a little blowout. Since I didn't use anything else special in my routine (i.e. a deep conditioner), I was able to really tell if the product worked—and it delivered.
Since my hair is fine, it's easy for conditioning products to weigh it down and make me feel like I immediately need to shower again. What made this product so unique is that it did, in fact, make my hair look shinier with fewer fly-aways, but it did it in a way that didn't make it look like I had used 100 smoothing products to get it there. My hair felt fluffy and light, and it looked genuinely healthier—plus it got there in 10 seconds, which isn't a far cry from witchcraft in my book.
The bottle advises to use the product 3-4 times a week, which is how much I wash my hair, so I've honestly been using it every hair wash to get my strands silky (I can never have too much of a good thing). I would say the one downside to this product is that it comes with 200ml of product, so it doesn't last an incredibly long time—but given that it costs me a little over the price of a latte? I don't mind. And based on this product's performance and reviews online (it already has 4.6 stars from 150 reviews on Target's site), I'd bet this isn't going to be the last time you're hearing about this.