There are few feelings as lovely as a really good hair day. You know the ones: You wake up in a fit of bliss, walk to the bathroom to do your skincare routine, and are amazed—somehow, your hair wasn't disrupted by your pillow or your workout from the day before and has held its style beautifully. A quick brush and a zhuzh should do the trick, and you'll gain an extra 20 minutes in your morning routine. If this all seems like a fever dream to you, don't fret—these feelings are actually possible with low-maintenance haircuts and colors.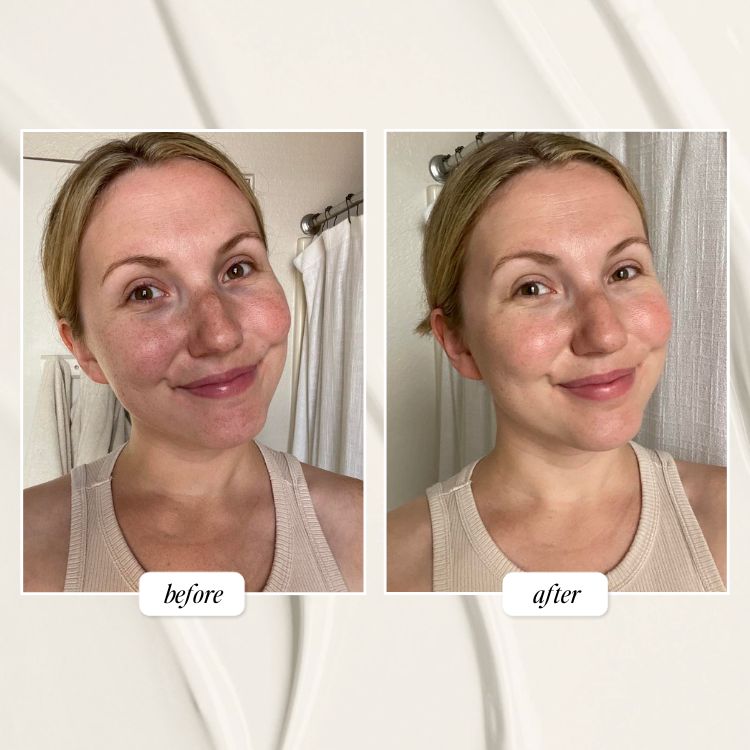 Listen up: Stylists want you to have the best hair of your life, and that usually means a style you can easily manage. If you're the kind of person who rolls out of bed and never even picks up a hairbrush, a sleek bob with bangs that requires constant trims probably isn't up your alley. And no matter where you lie on the spectrum of detesting holding a hot tool for longer than 10 seconds, it's possible to have a cut and color that actually fits your lifestyle.
Haircuts
1. Long Layers
This style is simple, but the layers add movement and body that work with all hair textures.
2. Curly Lob with Bangs
Most bangs can be a bit tricky to style (especially as they grow out), but this doesn't ring true with curls. Curly bangs require little-to-no styling if they're cut to lay right on your forehead, and they look just as good grown out as they do the minute they're cut.
3. Mid-Length
This in-between length doesn't require a ton of work to maintain or style and will continue to look good as your hair grows out.
4. Bob With Bangs
This short, curly bob has a lot of texture and body that could cut your wash day time in half, especially if your hair is on the thinner side. These curly side bangs blend seamlessly into the rest of your hair, so you won't have to tinker with them much other than adding a little bit of curl gel.
5. Angular Pixie
If you want to put little-to-no work into your daily hair routine, a cut like this is ideal. If your hair is straight and fine to medium, this style will lay perfectly and only require a little roughing up with a texture pomade.
6. Long Bangs
These bangs are meant to be swoopy and undone, so you won't have to spend a ton of time in the mirror trying to make them look good. As these grow out, you'll be left with face-framing layers.
7. Buzzed
It really can't get any easier than a buzz cut. You'll need to do a little maintenance to keep the back trimmed and off your neck, but that short salon trip is totally worth how little styling you have to do every day.
8. Classic Bob
This style looks good with any texture or hair type, meaning you can roll out of bed or choose to style it and it'll always look just right.
9. Short and Rounded
This rounded shape is ideal for medium to thick hair because it keeps it off your neck and back but still has tons of volume. With a little texture cream to keep the shape the way you like it, this style will take you a mere two minutes to complete.
10. Long Shag
A long shag, especially on curly or coily textures, doesn't even require a hairbrush to style. This layered, roughed-up look is even better with a bedhead vibe, so just use your hands to zhuzh it into place, and voilà.
Hair Colors
1. Golden Blonde
Golden blonde looks natural and sunkissed, but the best part is that it doesn't require the regular toning that a cool or neutral tone would and is ideal for someone who's prone to brassiness.
2. Money Pieces
The popular 2021 trend of having two light pieces (or in Charli D'Amelio's fashion, a bright color) on either side of your head is a lot more low-maintenance than you think. These pieces add dimension and texture to your hair, and you don't really have to do too much else to the rest of it.
3. Classic Balayage
There's a reason balayage took over salons for a few years: It's a lazy girl's dream. Balayage looks even better as your hair starts to grow out, so you can sit in that salon chair as little as possible (making it quite a money saver too).
4. One-Tone Chocolate Brown
All-over color is shaping up to be one of the biggest hair trends of the last year, mostly thanks to its low-maintenance quality when everyone couldn't get to the hair salon. This deep chocolate brown, paired with a little bit of body from a good shampoo and blow dryer, is crisp and classic.
5. Dark Blonde
Gigi's natural dirty blonde color is a dream for someone who wants lightness in their hair without having to get root touch-ups and toners applied every few weeks.
6. Bold Ends
This is the way to get bold color without all the annoying upkeep. Focus the color at the ends of your hair, with the most intensity at the tips, and keep the roots to mid-lengths a color that will grow out with your natural hair.
7. Caramel Balayage
Balayage isn't just for natural blondes. It's a great way to add lightness and dimension to medium-to-dark hair without tons of damage all over. A caramel color blends beautifully into dark hair, and with a good root smudge, you can go a few months without going back to the salon.
8. Classic Highlights
You can forgo the salon for up to four months with just a classic set of highlights that add dimension and brightness to your hair.
9. Dipped Tips
If you want just a light kick of color in your hair without really any upkeep at all, this look adds a touch of dimension to your otherwise natural color. And the best part? Barely any damage.
10. Jet Black
If your natural hair is a medium-to-dark brown, a jet black color is a no-brainer, and surprisingly, it doesn't require too much upkeep. Unlike blondes and brunettes who struggle with brassiness, black hair tends to look good whether you have blue or auburn undertones and can be easily managed with a hair gloss to keep shine.