After renting for almost a year in a trendy Chicago neighborhood, photographer Margaret Rajic and her fiancé decided to take the plunge and buy a home. With a calculated approach and help from family, the couple found their dream home in Southport, a neighborhood nestled in the northwest corner of the Chicagoland area.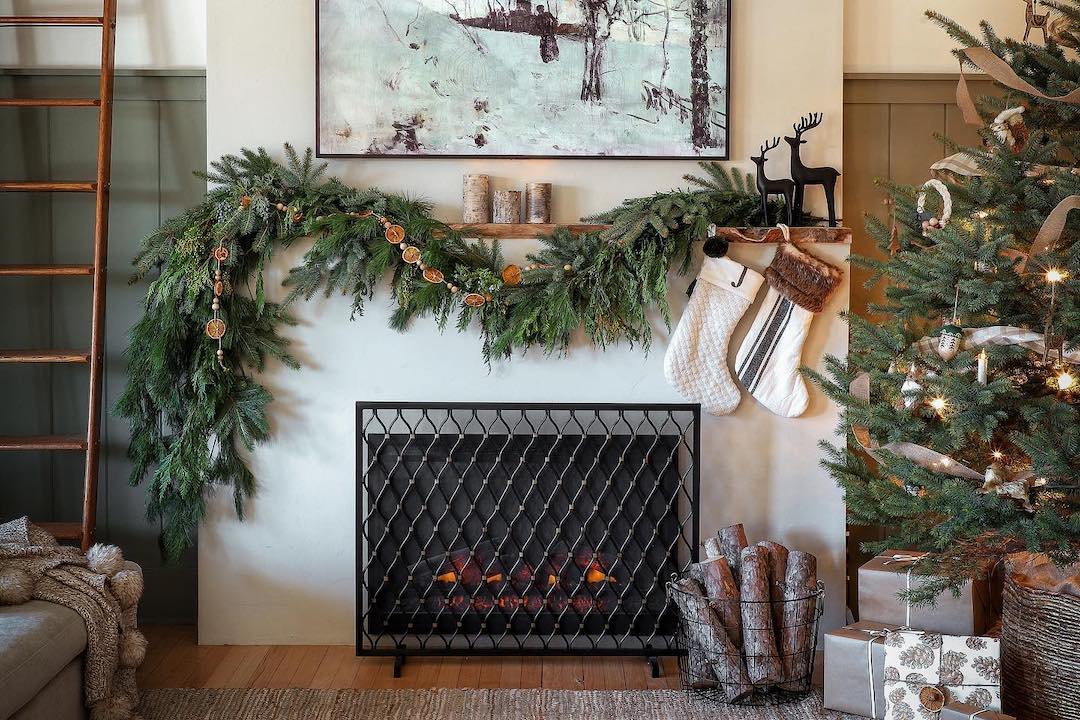 there's still time to deck your halls
In addition to buying a home, Margaret also launched her own photography company, Margaret Rajic Photography, and takes beautiful photos of weddings and celebrations, snaps artful promotional photos of food and products, and documents some unbelievable interiors. Check out this awesome interview with businesswoman and brand new homeowner, Margaret Rajic, and learn all about her design aesthetic, how she launched a new career following her passion, and what the future has in store.
Name: Margaret Rajic, Photographer & Owner of Margaret Rajic Photography
Age: 25
Square Footage: 1,700
Rent or Own: Own
City/State: Chicago, IL
What was your first job and how did you land it?
My first full-time job was in the Education Department at Carnegie Hall. I was working a summer job for the youth orchestra run by Carnegie Hall after I graduated, and a position opened up on the Education Production team so and I applied right away. I was already working with people in that department so it was a natural fit.
How did you discover your love for photography?
I fell in love with photography in high school. My school had a darkroom photography program where we processed and developed the film we shot, and it gave me a great foundation and taught me to slow down, be more intentional, and get things right in-camera.
You have a distinct photography style: bright, airy, minimalist captures of intimate moments. How did you develop your style?
I spend a lot of time looking at the incredible work that other photographers and artists create. We have so many talented artists here in Chicago, and I love to bookmark my favorite images and pieces for inspiration and to refer back to later. I try to identify common threads (for example: composition, colors, or words that one could use to describe those pieces).
What are your favorite subjects to photograph?
I get this question a lot and it's a hard one for me to answer. I really love the variety of work I get, and I think the balance of weddings, interiors, and food keeps me challenged.
You're originally from the Chicago area and have recently moved back from the East Coast to start your business. What was it like deciding to switch careers and follow a passion?
As someone who likes to plan everything, it was scary to go from a bi-weekly paycheck to the uncertainty that a new freelance career path brings. I knew that I would never be as happy or fulfilled working for another person or company as I would running my own business, so I was determined to make it work (and still am!). I am more passionate about running a business than I am about photography. It's taboo to say, I know, but shooting takes up less than 10 percent of my working hours. I love the client relationships, marketing strategy, and connecting with other local business owners.
What does a day at the office look like to you now that you're running your own photography business?
On a typical non-shooting day, I'll start by taking my dog for a walk, feeding her, and making a cup of coffee while I read and respond to emails. Then I spend several hours editing in my studio (I love to have a good true crime podcast on in the background) and scheduling meetings or shoots, and also taking client calls. I usually try to sign up for an evening workout class, because having a hard stop time makes me way more productive.
Among other exciting news, you also recently bought a house! Congratulations! Tell us what that process was like. What do you wish you'd known about buying a house that you know now? What advice would you give to couples buying their first home?
My fiancé Matt and I had been renting in Chicago for less than a year when we began to consider buying a home. Our previous apartment was only a few blocks away from where we live now, and honestly we started to get nervous that we would be priced out of neighborhood if we waited much longer.
We had a pretty good idea of what we wanted in a home, so we only saw one other place before putting an offer in on what is now our home. My mom was our broker, and she made the process so smooth. Until we went through the process of buying a home, I did not fully realize how crucial it is to have a real estate broker guide you and represent you when buying or selling. I would advise first-time buyers to find a realtor that they trust, as well as a mortgage lender to start the loan approval process — that way you have everything ready when you fall in love with a place!
You're living in the Southport neighborhood of Chicago, an area that is significant to you and your family. Tell us a little about the history there and why you chose Southport.
I chose the Southport Corridor neighborhood as my home, primarily because my grandparents have lived in this neighborhood for almost 40 years. They purchased their three-flat shortly after immigrating to Chicago from Serbia in the 1970s and have lived here ever since. Before he retired, my grandfather worked as a professional tailor and ran his business out of the shop that is now Real Good Juice near the intersection of Southport & Addison.
How long did it take you to find your home, and how did you know it was the one?
The home we have now was the second place we saw after we started looking, and we knew right away that we wanted to place an offer on it. It became a multiple offer situation (very stressful) and we actually got outbid by two other offers at first. The listing was marked "pending" and we were so disappointed. Then a couple weeks later, my mom (our broker) noticed it back on the market. She contacted the listing agent right away, and apparently the previous deal had fallen through. At that point our offer was accepted! It felt like it was meant to be.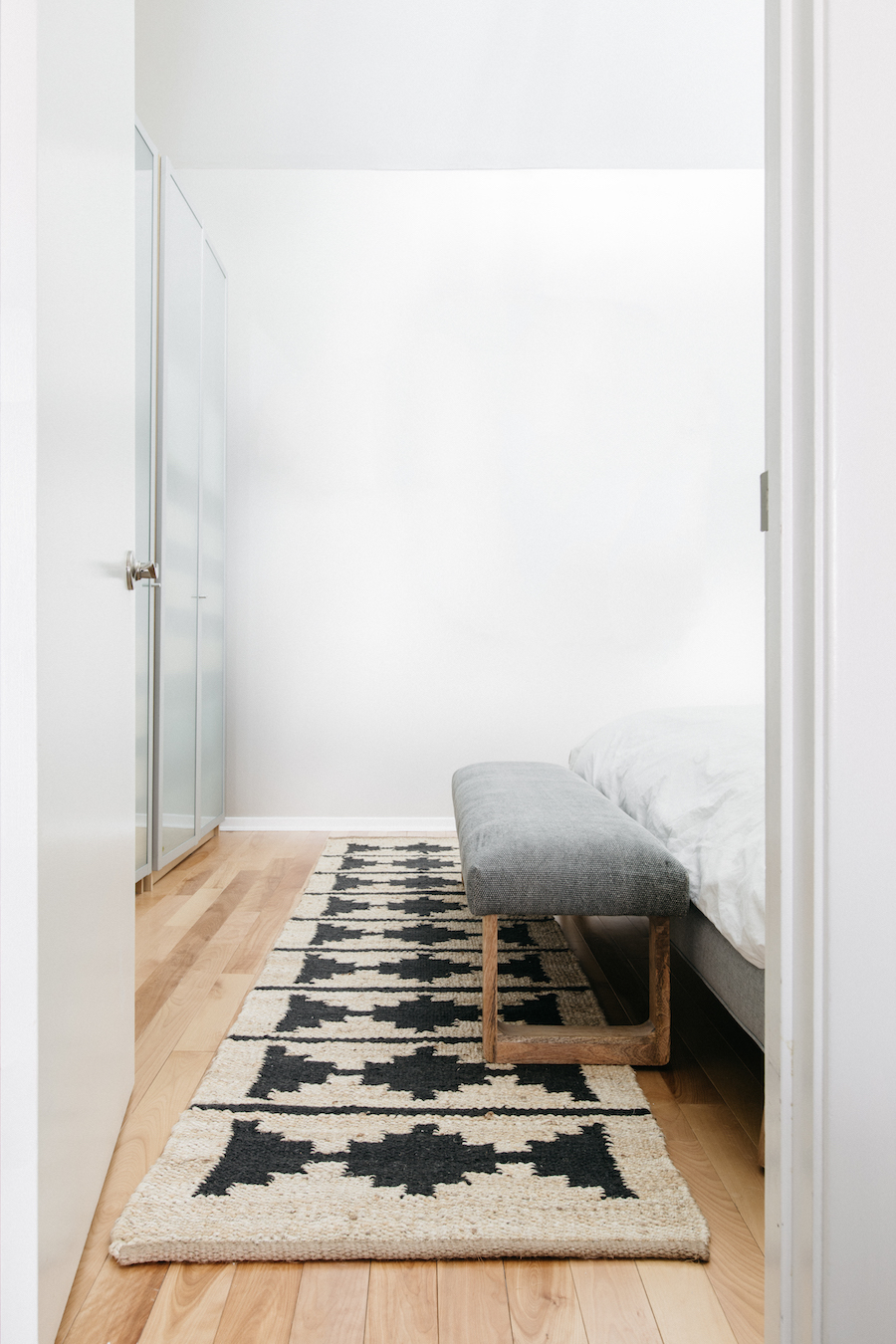 Were there any quirks in the space you had to design around? If so, tell us about them.
When we moved in, there was a wall separating the kitchen from the rest of the living/dining space. We knew we would eventually want to take it down, but for about six months we disguised it with a full-length mirror. Now that the wall is down the space feels WAY more open, but some guests have commented that they miss the mirror… which I think means our trick worked.
What was your approach to remodeling your home? Did you have a process you followed?
As first-time homeowners, we had to take things little by little. We did this mainly because we couldn't afford to make all the changes we wanted right away, but it has turned out to be a blessing in disguise because it's allowed us to think through exactly what we want out of our space. Living in our home before making changes was also a huge eye-opener — it made us consider things that never would have occurred to us otherwise. Taking things one step at a time has allowed each decision to inform the next.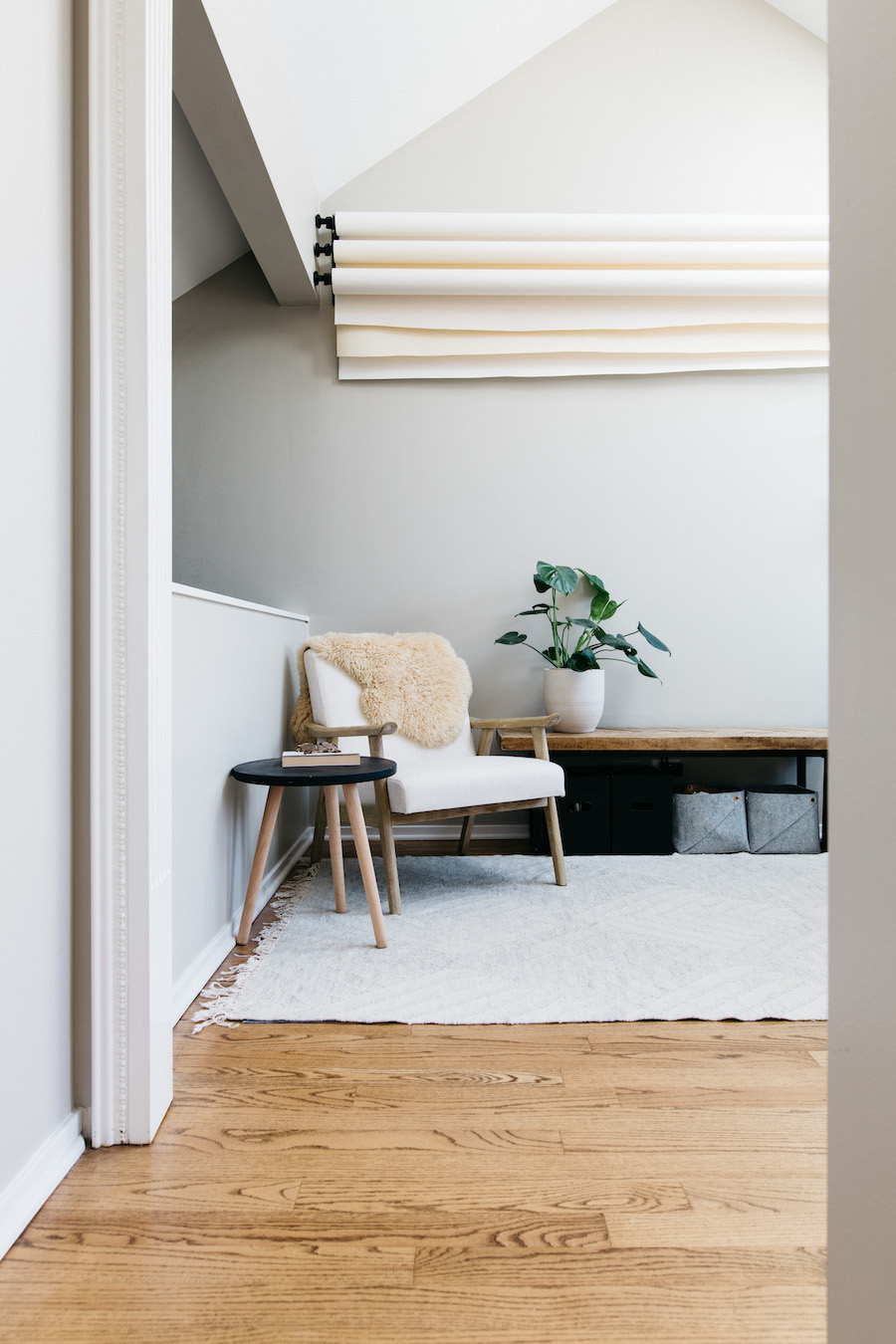 How would you describe your style?
I would describe my style as relaxed, inviting, and calm with some mid-century, Scandinavian, and boho influence.
What has been the most challenging part of redesigning your home?
The most challenging part of redesigning our home has been patience. I have to remind myself that everything is not going to look exactly how I envision it right away, and that's fine. I love the advice that blogger Julia Marcum of Chris Loves Julia offers of loving and enjoying your home now, and not waiting until XYZ project is complete. Good things take time.
What was important for you to have in your home? For example, do you have a work space or home office, a cozy reading nook, or a sunny patio?
My home studio is one of my very favorite rooms in our house, and is the room that I spend the most time in. I have a big monitor for editing, and a few neutral backdrops for shoots. My studio has big windows and a couple skylights, so the natural light is very consistent throughout the day which makes it easy to work in.
What has been the most satisfying update you've made to your home?
Our kitchen remodel has definitely been the most satisfying update to our home so far. We updated the orangey-stained wood cabinets by painting them white and switching out the hardware to matte black pulls. Then we re-tiled the kitchen backsplash with a simple white hexagonal tile and grey grout, and finally had the wall between the kitchen and the living/dining area taken down. All of this work was done on a pretty small budget, as far as kitchen renovations go, but it made a big impact on the space.
What are the next remodeling projects you're going to tackle?
We are saving up to replace the carpet in our home with hardwood floors to match the rest of the house!
Where are some of you favorite places to shop for decor pieces and where do you get your design inspiration?
I have found so many of the pillows, throws, candles, faux plants, and rugs in my home at HomeGoods! You can't beat those prices. I also shop at CB2, Rejuvenation, and Target.
I get my inspiration from so many places, but I especially love magazines (online and print) like Homepolish, Apartment Therapy, Magnolia Journal, and The Inspired Home.
And finally, what advice would you give to your 22-year-old self?
I'm only 25, but I know that at 22 I was feeling a little lost in terms of what direction I wanted to take my career and wondered if my goal of becoming a full-time photographer was feasible. I would say: when in doubt, work hard and be genuinely kind to others.
Margaret Rajic is The Everygirl…
How do you unwind at the end of the day?
I love a good summer evening walk with a cone of Jeni's ice cream — I'm currently obsessed with the Boston Cream Pie flavor.
Favorite Sunday activity?
Taking my dog to Montrose Dog Beach and getting brunch at Corridor Brewery on Southport — they have the best chicken and waffles.
Last Netflix series you binged?
Criminal Minds
Favorite Instagram account you follow?

It's hard to pick but some of my favorites are @acozykitchen, @halfbakedharvest, @jessannkirby, and @stofferphotographyinteriors
If you could have lunch with any woman, who would it be and why?
I would love to have lunch with Joanna Gaines. She seems so grounded, puts her family first, and is crazy talented!