I am on a journey to be more mindful. My goal is to be intentional about how I spend my time from the moment I am blessed to open my eyes, to the moment I decide to close my computer after a day of work. The reason for this is that I often work from 9am to 3am without eating, drinking, or taking any time for myself in between, which can fuel my anxiety. In the last year, I have started to have panic attacks. My most recent panic attack was so scary that I decided it was time to make myself and my mental health a priority.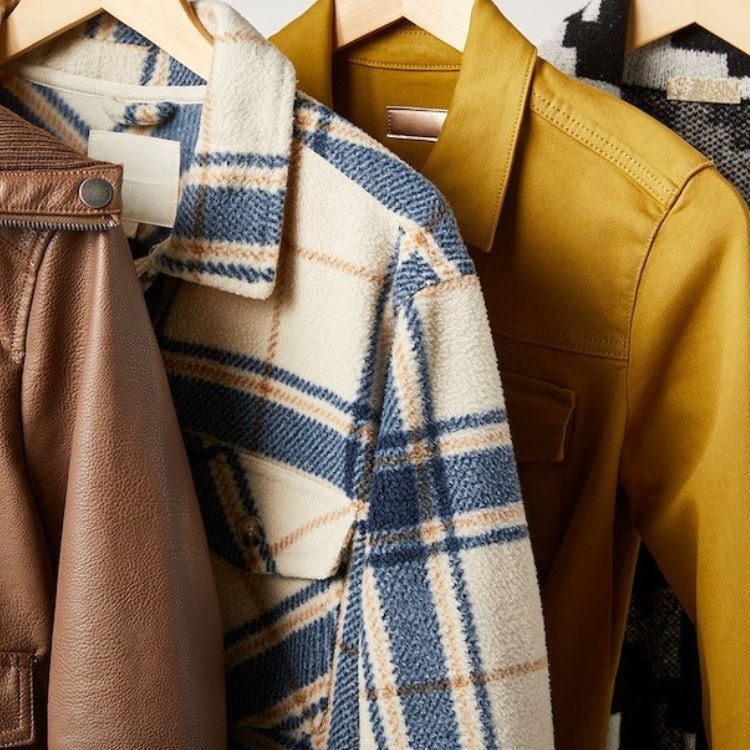 ...and it's wallet-friendly
I know that seeing a therapist should be on my list, and it is. I'm working on finding the right fit. Until I find my person, I have adjusted my nightly routine and this has helped in a big way, since sleep deprivation can amplify anxiety. I say goodbye to Netflix by 9pm, my phone goes onto do not disturb at 10pm, and I pop on an Audible book to help disconnect my mind from work. All of these steps have helped me feel more in control. To take things a step further, I am looking into meditation again after trying it in the past. Meditation isn't an easy practice for me, and I have started and quit on two occasions. My mind is usually too busy to sit still for five minutes, even if I am caring for myself.
But, the potential health benefits of mindfulness meditation makes it easy to consider trying again. With my mindfulness goals in mind, I put four of the most highly-rated apps to the test. Here are my honest thoughts:
When I discovered this app, I couldn't believe I hadn't found it earlier. An app that creates a safe space for POC? Sign me up. What I found the most useful in my experience with this app were the meditations crafted specifically for microaggressions, racial trauma healing, and celebrating Blackness. To access those meditations, you do have to opt into their monthly ($9.99) or yearly membership ($71.99), which I think is a good investment. The meditation I felt most connected to was "Ashé: Becoming Ancestors & Powerful." I have thought a lot about my ancestors lately, and like many Black Americans, our ability to learn about them and their experiences are limited. Dr. Shanté Paradigm Smalls reminds us through this meditation that ashé is always present at our heart's center. That really resonates with me.
If you are experiencing financial hardship and still want to give this app a try, Liberate offers financial assistance. You fill out a short survey that tells them more about how they can support you, and you go from there. Many free in-app meditations focus on sleep, relaxation, mindfulness, self-worth, and breathwork, so you can still get valuable meditations lessons. I found the self-worth meditation incredibly valuable after a work mistake took me down a rabbit hole of self-doubt.
I spent the most time on Insight Timer mainly because there was so much to explore. The app offers courses, meditations, and "beginner's kits" for stress, panic attacks, sleep, anxiety, and self-esteem. One of the beginner's kit sessions I found most useful was "For Your Mornings." I have some pretty terrible morning habits, like checking my phone the moment I open my eyes, rolling out of bed and going straight to work, and not eating or drinking anything until 5pm. Feeding my brain breakfast, as the course meditation teacher, Jason McGrice put it, has helped me make myself a priority each morning, even with my calendar full of meetings and deadlines.
With over 45,000 free meditations, signing up for their monthly ($9.99) or yearly membership ($59.99) might not seem necessary. But, if you want more than a daily meditation session and enjoy guided meditations and courses that focus on what you need at the moment, you may want to upgrade. On this app, you can also set daily push notification reminders to keep you on track with your mindfulness goals. You'll leave each interaction with this app feeling a sense of community since you can see how many people are using the app around the world in real-time.
Have you ever been watching television, and the Calm app commercial comes across your screen, and for those 15 seconds, you feel more relaxed? Yeah, me too. Calm is one of the most popular meditation apps and, after going through the full seven-day trial, I understand why. I never knew that I needed to hear Matthew McConaughey remind me to stay in the present moment and practice gratitude, and also, his voice is calming AF. If you don't care for celebrity story-time or you're easing your way into the meditation practice,
Calm's three-minute meditations, along with their breathing exercise feature are two of the resources I used the most. They each gave me a small break from my anxious thoughts and I felt the benefits instantly. My breathing was less shallow, my mind felt less anxious, and I just felt like a weight was lifted off of my shoulders. When you select the breathing exercises option, you can choose to practice from one minute to up to a full hour. I typically selected three minutes because, honestly, that's all my brain can handle at the moment. The breath bubble guides you and tells you how long to inhale and exhale. This exercise made me realize how little I breathe and that I need to actively do a better job of releasing tension through my breath.
Headspace was the first app I tried, and it felt the most familiar to me for that reason. I started using the Headspace app when I realized my anxiety while flying was getting worse. I found their guided meditations helpful before take-off and during the flight, specifically as the plane leveled off right after take-off and when unexpected turbulence showed up. Meditating, for me, is a bit of a challenge since my brain seems to always be on, even when it's time to wind down for bed. So I quit the app a few weeks after downloading it.
Revisiting the app reminded me how much I enjoyed the animations, soundscapes, and flight meditations. Headspace also offers workouts you can stream right from the app with coaches that help motivate and reshape your inner narrative while you move your body. I walked through a few of these, but they weren't a feature I committed to using. However, for those who take their fitness goals seriously and want to combine mindfulness practices, this would be an excellent addition. Most of their content is only available if you subscribe ($12.99/per month or $69.99/annually), but there are a few options you can test out before you decide if Headspace is for you. Headspace's three-minute meditations gave me the mental clarity I needed smack dab in the middle of my day, and their flight meditations will always be a go-to when we can travel freely again.
What I learned
Each of these apps offer meditation, but they individually have features that make their offerings and content unique. I can't say for sure which app I am going to stick with, but I plan to give them a try for the next couple of months to decide which is my forever app. I have learned a few things about myself through meditating. For starters, I am an afternoon meditator, since this is usually when my anxiety peaks and my body is the most tense. I benefit from a set morning and nightly routine that includes listening to a calming music playlist in the morning and a bedtime story at night, which each of the apps helped me implement. The most important lesson is I need to breathe.
A guided meditation on Insight Timer that I tried in my home when I felt a panic attack coming on helped me realize how much my breath can affect how my body responds to anxious thoughts. The deeper I inhaled and exhaled, the better I felt. The meditation guide, Joanne D'Amico, said something I will always remember. "If you can't catch your breath, it's because you've forgotten to exhale." I now notice when my breath shortens or when I'm not breathing at all, which is most of the time unless I am intentional about it.
Integrating a meditation app into my life has helped me carve out more time for myself. The three minutes I set aside for myself in the middle of my workday, where I sit in my favorite chair, close my eyes, and allow myself to be still, shifts my energy in a positive way. My mind feels clearer, and I can take deep breaths without straining. Meditation can help you see yourself. I know an app isn't a cure-all tool, but they have helped me be more present and care for myself in the way my mind and body deserve.