When you think of Christmas decor, your thoughts probably immediately go to red and green with some metallics or white thrown in to balance it all out. Though that is a classic look (and can look lovely!), it's not necessarily the most elegant of looks.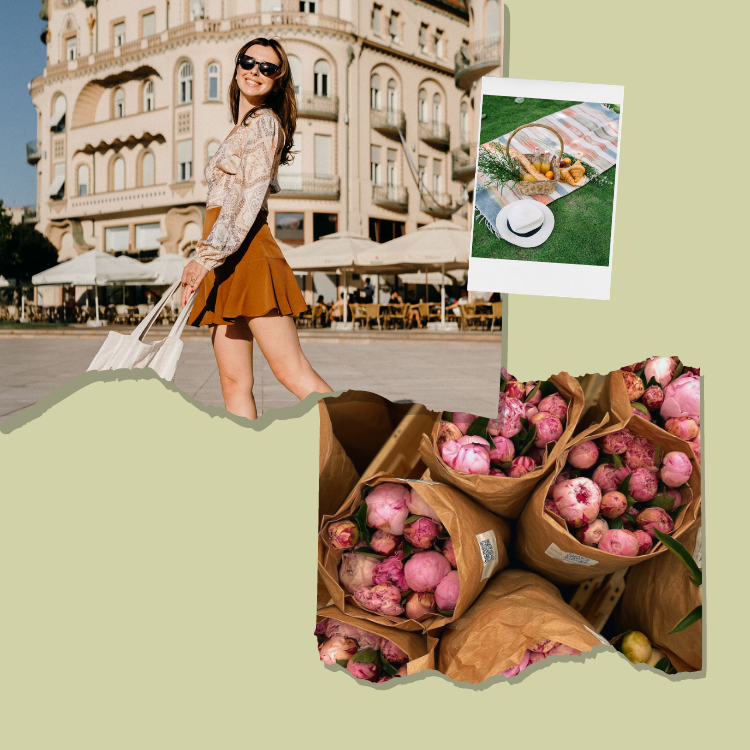 read this if you're in your saving era this summer
Enter this beautiful Tulsa home with architecture by Bailey Austin Design and interior design by Mel Bean Interiors. It's primarily decorated in softer, more sophisticated tones but still packs a holly jolly punch. The homeowner decorated the home for the holidays, but Mel Bean Interiors and Bailey Austin Design gave them the perfect jumping-off point to really celebrate this time of year in style. We chatted with Mel to get her advice on how to curate and build your holiday collection and the kind of decor you absolutely cannot forget about.
Name: Mel Bean, Interior Designer
Location: Tulsa, OK
When do you start decorating for the holidays?
I start decorating immediately after Thanksgiving!
Tell us about your holiday decorating process. How is it different working with clients than it is in your own home?
The holidays mean something different to each of us, and the way we decorate our home for the holidays should reflect that. Some clients prefer a traditional red, green, plaid approach that suits the way they experience the season, while others opt for white and shimmery. My own home definitely brings in green in the tree, garlands, and wreaths, but is largely a neutral color palette with various textures and layers of reflectivity. I love coming down the stairs in the morning before the sun is up and seeing the sparkling light.
How do you budget when it comes to decorating seasonally? (Things can get expensive for such a short time of the year!).
I encourage clients to cultivate a collection that can be added to each year while still allowing flexibility to change it up. In my own home, I have some cherished classics that make an appearance every year, but I don't like to see the exact same decor played out again and again. I love to pull out a different color one year or add more greens another year, for example.
Where do you shop for holiday decor?
As designers, we are lucky to have access to trade only/wholesale sources, but there are so many incredible options accessible online! Terrain has such a beautifully edited collection. Locally, I love seeing what TA Lorton debuts each year!
Do you have any holiday traditions that are special to you?
I love to choose a live tree with my boys each year. In some years, we support local tree farms, but we've also been known to cut down a tree ourselves on my family's land!
Do you have any tips for readers who may live in smaller apartments (and/or who are on a budget) who might not be able to decorate to their heart's desire?
Keep it minimal with maximum impact. Choose a simple aesthetic, such as a limited color scheme, or natural textures of wood and burlap, and edit anything else out. This makes your decorations that much more impactful. And don't forget lighting! Candles, a fireplace, twinkly lights — lighting is a large part of what makes a space feel so magical around the holidays.
What was your childhood home decorated like at the holiday? Did you take any influence from your childhood when putting your clients' homes together?
The holiday season at my childhood home felt very personal and heartfelt, and decor included vintage items that belonged to my great grandparents mixed with pieces my siblings and I made in Scouts! The entire family was very involved in the process and hands-on in hanging lights or decorating the tree. That involvement is something I cherish that cannot be bought!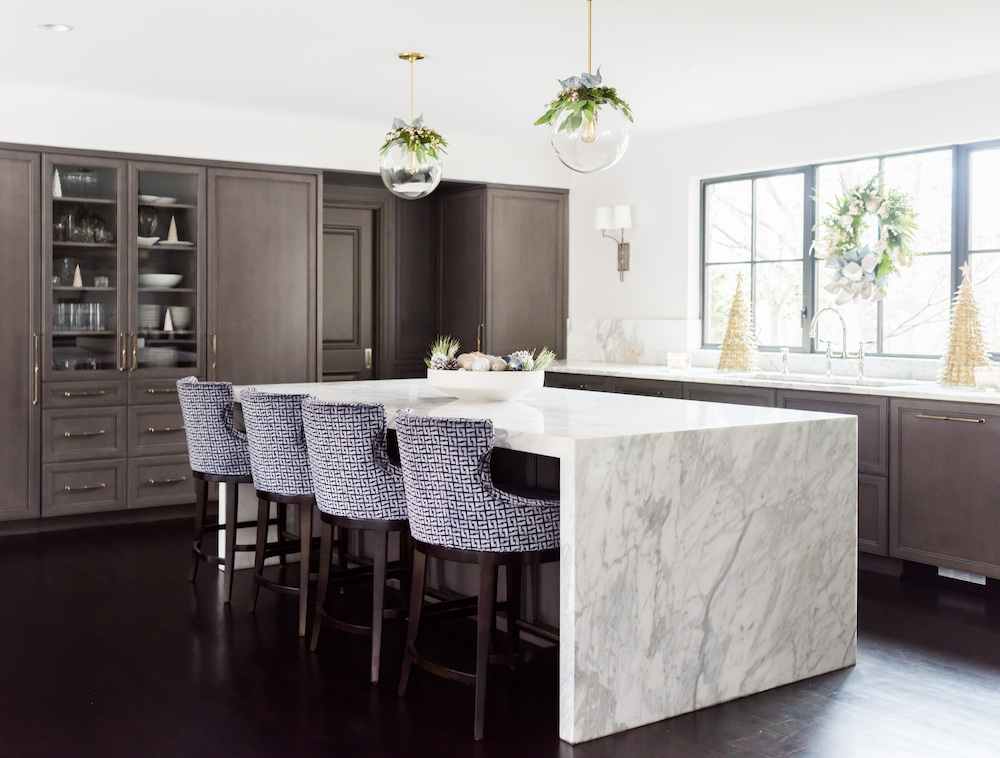 How has decorating for the holidays evolved over the years for you?
Now that my boys are 11 years old, they are more opinionated about holiday decorations, and more interested in all the technology available. I love that they care, and I encourage the involvement . . . even if that means the lights aren't hung JUST as I wanted them! Still, even this is an opportunity to spark creativity and remind me to be playful and free in our decor!
Is the decor you use in clients' homes theirs? Do you use similar decor year after year or do your approach and theme change from one year to the next?
While we did the interior design for the home, the Christmas decor is mostly that of the clients! She is amazing and did such a stunning job! We actually don't really decorate for clients' holidays, but oftentimes send them suggestions, images, etc.
What's your favorite piece of holiday decor to work with?
I love working with greens and think it can really transform a home, whether natural garland or live trees, but lighting is my favorite piece of holiday decor. I love to have some reflectivity in decor (mirrored ornaments, iridescent balls mixed in with the garlands), but I also love lighting a great candle and the twinkling lights themselves!
Overall, what's your favorite thing about styling homes for the holidays?
I love the sense of possibility in taking an already gorgeous home and transforming it into a cozy, layered, magical experience for the holidays!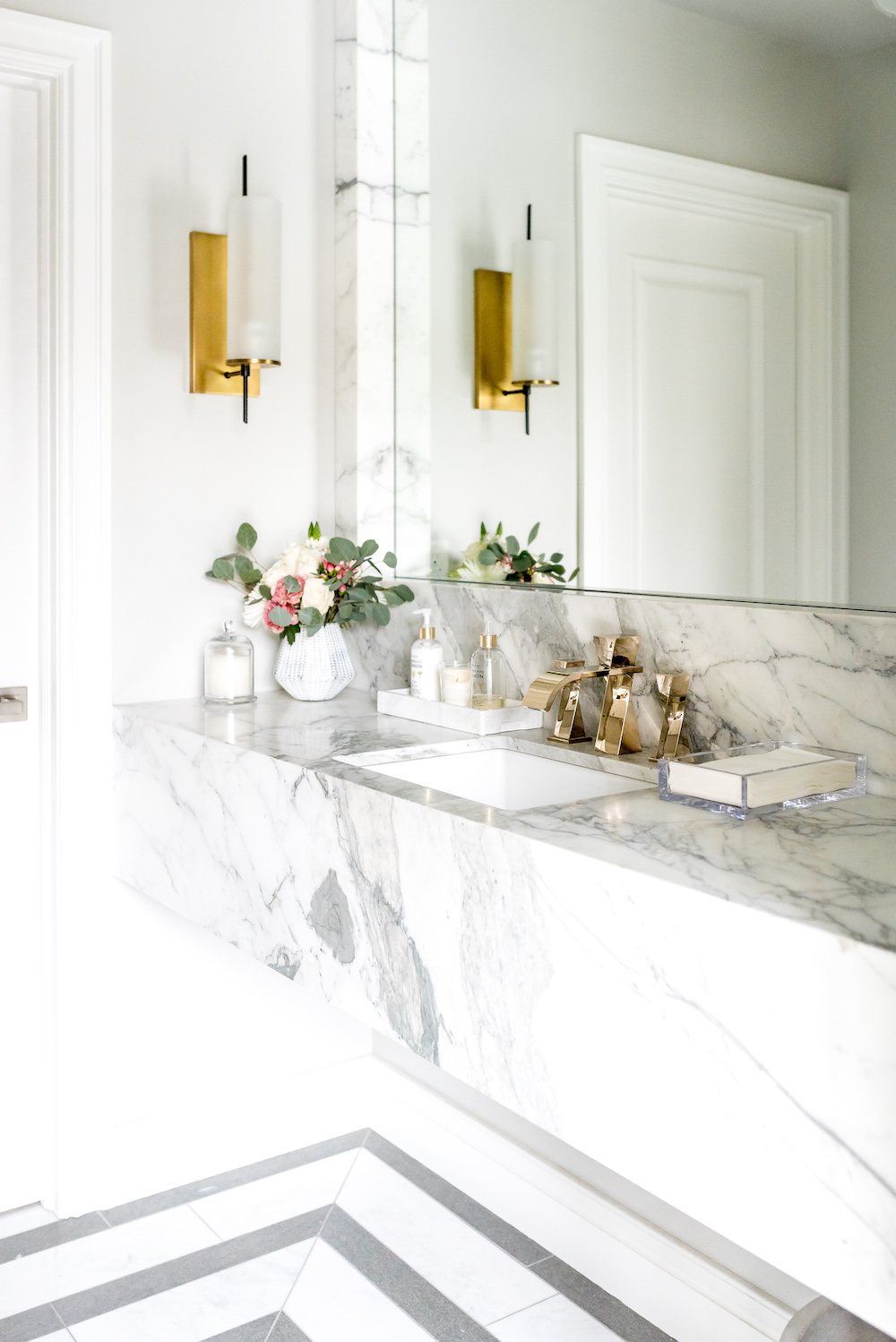 What does your Christmas morning look like?
When my boys were younger, it was a mad rush to the Christmas stockings! Now, the boys no longer wake up at 6am, so the pace is more relaxed, which allows me to do more of the things I love. First thing, I make myself a latte before the boys tear into the stockings. We open presents, and then I make our brunch, my favorite meal of the day! My parents and siblings and their families join us later in the day for more food and fun, and the night usually ends with the adults playing cards and laughing into the night.
Do you have any holiday traditions you haven't started yet, but are planning to?
Now that the boys are older, I'd like to volunteer at a shelter in the days around Christmas. I think it's important for them to remember to give, particularly around a holiday that has become so much about gifts and material things.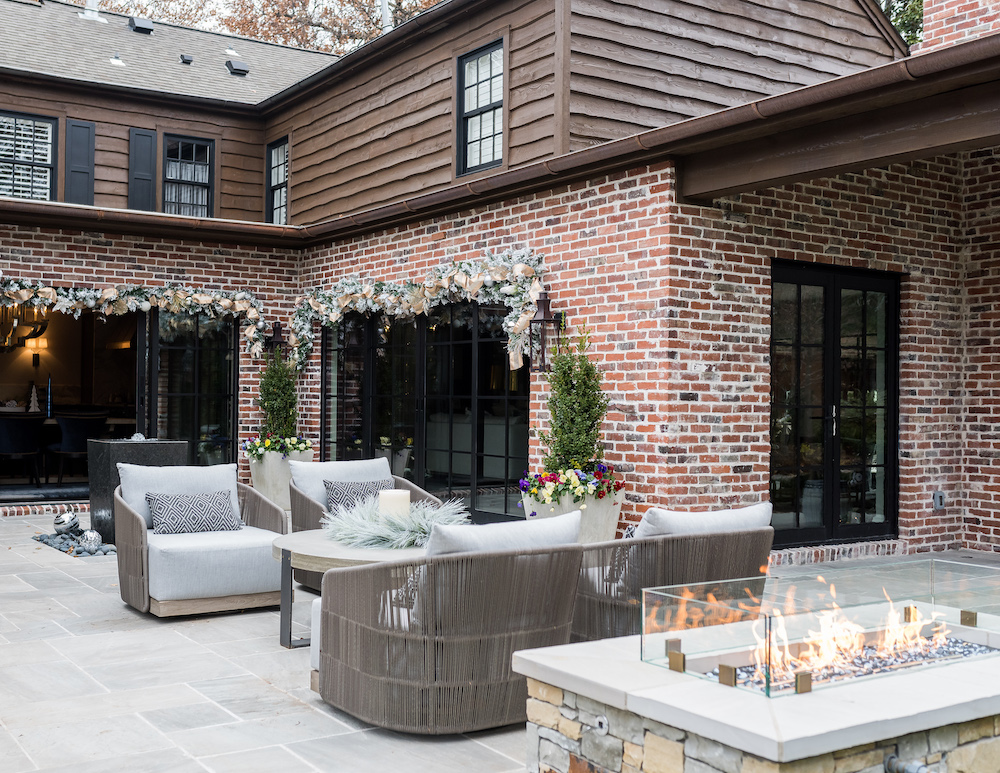 Mel Bean is The Everygirl . . .
Hot chocolate or hot cider? Hot chocolate!
Favorite Christmas song? "Baby, It's Cold Outside"
Favorite Christmas movie? White Christmas or Elf!
Favorite Starbucks holiday drink? I don't do the sweet stuff, so a classic latte or chai latte is my go-to!
The best gift you've ever given? A surprise vacation for the boys and me to St. John —epic memories!
The great debate: when do you start listening to Christmas music? Not until December, and not often then!
What's at the top of your Christmas list this year? The Limited Edition Away "The Everywhere Bag" in Scotch Leather. I LOVE their products for travel, and this fits securely on the Away "The Bigger Carry On" that I take everywhere.