There was a time in my natural journey that I dreaded Sundays. Sundays have always been my wash day, and I knew that day would be dedicated to my 4c curls. Washing, conditioning, and stretching the hair doesn't seem like it would take a full day, but it can. But, after my first appointment with a DevaCurl stylist, my wash day has never been the same. Before I moved to Los Angeles, I was learning how to work with my natural hair from YouTubers, which gave me some insight. But for many of us, we are seeing and working with our natural hair textures for the first time. This is why a one-on-one appointment with a professional is a tool and investment I think every curly girl can use.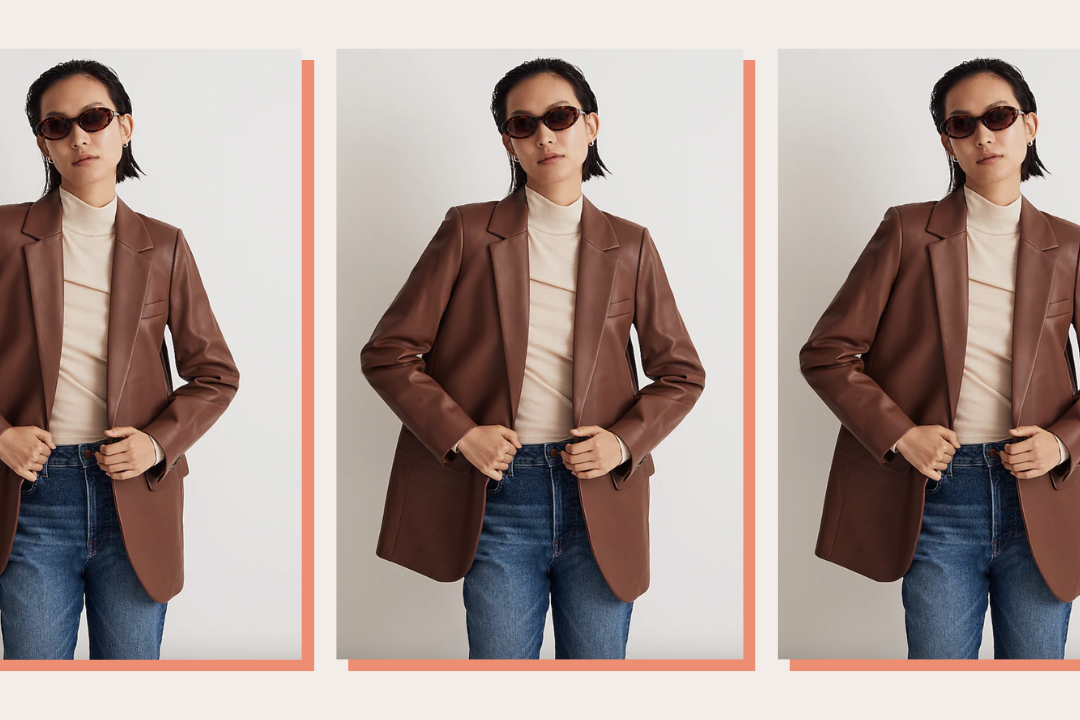 time for your fall wardrobe update!
Here are the tricks and tips I learned that have cut my wash day time drastically.
Detangling Starts At Shampoo
Detangling my coils was once an obligation that made me want to cut my hair off and give up on going natural. But, using a creamy shampoo and detangling as the first step in my process changed the game for me. I had never thought of detangling while shampooing because I assumed my hair to tangle, which could be true with certain shampoos that "clarify" but end up drying out the hair. Using a sulfate-free, cream shampoo will help cleanse and give you enough slip to detangle during your wash.
DevaCurl
This sulfate-free, zero-lather cream cleanser is my go-to shampoo to help me being to detangle while I wash my hair.
Pantene
While I love prestige hair care products, I think haircare should be accessible for everyone, and my hair loves this budget-friendly option.
Lose The Comb
OK, so when I told my best friend that I no longer owned a comb, she didn't believe me. But it's one of the best tips I've ever learned. My curly stylist suggested I use my fingers because not only do your fingers detangle, but they help massage the products into your curls and help keep your curls defined through your wash day process.
Apply All Of Your Hair Products In The Shower
So, this was another tip that changed everything about taking care of my hair. Since my hair is on the coil-ier side, water is especially crucial to my products penetrating my hair. So before I step foot out of the shower, I apply a cream leave-in conditioner to my soaking wet hair. I follow my leave-in with a gel since I prefer gel to cremes for defining my curls.
SheaMoisture
Lately, this has been my go-to leave-in conditioner. Like my shampoo, this is cream-based, which works for my hair.
DevaCurl
Gels work better for my hair and this is one of my favorites.
Curls
I alternate between this gel and the DevaCurl depending on the day. Like the DevaCurl gel, this Curls jelly gives a great hold without flaking.
Plop It Like It's Hot
I then turn my head over and shake my curls out without touching them (to prevent frizz), then I "plop" them overnight. I secure them with a loose elastic band that doesn't snag the hair and wrap my hair with a silk scarf and cotton t-shirt overnight. I can't tell you how much time this step saves me. This step cuts my drying time and stretches my curls. Now, this is what works for me because I "wash and go" — well, sort of. There is no way I could do this on a Monday morning and run out of the house; my wash and go does take nightly prep. But using the tools my curl stylist gave me along with adopting plopping, my hair does its thing overnight, and I wake up to defined, stretched curls.
Stretch With Minimal Heat When You Need It
My hair is usually not 100 percent dry the next morning, which I don't mind because I like to let it air dry while I wash my face and get dressed for the day. Since I work from home, I can usually allow my hair to dry on its own. But, on days that I have an audition or a meeting, I'll finish up the drying process with my blowdryer and diffuser. I had no idea 4c girls could use a diffuser until I was taught how to use one at my appointment, which I think is due primarily to hair companies leaving 4c girls out of their marketing campaigns.
I turn the heat on the lowest possible setting and dry my hair while stretching it from the root with my pick to elongate my curls.
Dyson
On certain days, I use this hair dryer and diffuser on low heat.
Cantu
I use this to stretch my hair from the root while drying.
Water Is Your BFF
My hair is always one step away from dryness, especially since I live in a desert. I think about my curls like flowers and water them accordingly. Throughout the week, when my curls start to feel dry, I keep a continuous spray bottle filled with one part water and one part leave-in conditioner to spritz my hair when it needs it. If you find that isn't working, that means it's time to co-wash to get the hair the moisture it needs.
Beautify Beauties
I fill this with one part water and one part leave-in conditioner so that I can spray my curls when they start to feel dry between washes.
I know that many 4c girls prefer twist-outs and braid-outs to stretch and define their curls, but for some reason, I can never get those protective styling techniques to look right. So, I'm happy I've found a system that works for me. Each of our curls are different even though we share similar hair types, and requires individualized care because there is no one size fits all, which is what makes our hair so unique.
Do you have any additional tips to share on washing and styling natural curls? Let your readers know in the comments!