Miriam Schneider's light-filled San Francisco abode is true eye-candy, but it has definitely been a labor of love. After purchasing the home, Miriam got to work renovating more than half of the space. She then layered sleek, masculine statement pieces with soft, whimsical accessories to create a cozy yet polished look.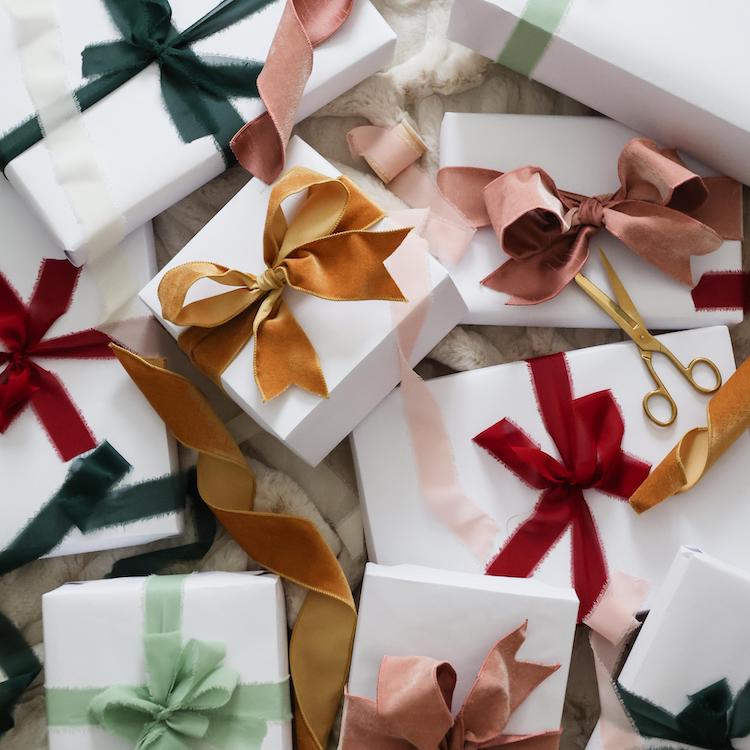 the perfect gifts for everyone—and we mean everyone—on your list
As the head of the Education Brand Marketing team at Google, Miriam works daily to improve the way people around the world learn. When she isn't working hard on the Google campus, she is growing her paper and design business Hazel Collective. We don't know where she found the time to create such a beautifully designed home, but we are sure glad she did. Read on to find out more about Miriam's career, neighborhood, and design process!
Name: Miriam Schneider
Age: 31
Current Job/ Company: Education Brand Marketing at Google, Owner of Hazel Collective
Education: BA in Communications, UCLA
What was your first job out of college and how did you land it?
I've been with Google since I graduated from UCLA. I had no clue that it would lead to a career when I submitted my resume for a three-month temp position in HR, which was an area I knew exactly zero about. It's certainly been a wild ride and I feel so lucky that I've been able to spend my time working on some amazing projects—with such wonderful people—along the way.
You've now been at Google for over 9 years—wow! What has been the best moment of your career thus far?
There have been so many incredible opportunities, it's just too hard to pick one—so I'll share two! The first was somehow convincing people that it was a good idea to take an old retrofitted school bus across the country for a five-week road trip visiting college campuses. Yes, that seriously happened. The second was meeting Eric Schmidt at the White House Science Fair who told me he thought that our Google Science Fair (a program I manage) was one of the coolest things we did as a company.
What is your favorite part about working at Google and your position there?
I lead our Education Brand Marketing team, which means I spend my time working with many extremely smart, nice people who are all trying to make the world a better place. We create products and programs designed to help improve teaching and learning around the world—I learn from my team every single day.
You also run a budding paper and interiors company called Hazel Collective. How did this project come about?
I've always been into decorating—picture a little seven-year-old with very long, unbrushed hair who constantly re-arranged all the furniture in our house. The paper projects have just sort of happened over the last few years as my friends started having all these exciting life moments like weddings and babies. Paper sort of turned into a cool way I could be part of that with them. I took some classes and before I knew it I was hooked. I bought a letterpress and have been doodling on sheets of scrap paper ever since.
How do you balance a full-time job as well as running your own small business? What does a typical day look like for you?
Hazel is definitely a long way from a real business—it's still more of a glorified hobby at this stage—but I've found it to be a creative outlet that makes me a happier and more productive person (and employee). I get to have this great mix of strategic, creative work during the day and then come home to create things with my hands. I try not to push or force things too much, though, and take on only as much as I can manage. My boyfriend might disagree with that last statement!
Describe your neighborhood. Why this area? What do you love about it?
I'm in Ashbury Heights, which is between Cole Valley, Twin Peaks and Upper Haight. It's got the history and grit of Haight/Ashbury a few blocks away (I'm neighbors with the old Grateful Dead house!) but is also surrounded by these old classically beautiful Victorian homes. I love being within walking distance of the Golden Gate and Buena Vista parks, too. It's sort of like a "grown-up bohemian" area which feels true to San Francisco, but also a bit unexpected.
You have owned your house for about two years. What was the buying process like and what changes did you make to the home before moving in?
I'd been casually looking at places for a few months, but none of them stood out and they all made me feel overwhelmed for some reason or another. One weekend I went for a walk with a friend in her neighborhood when I saw my soon-to-be-home with a "coming soon" sign. I just had a feeling about it and when I went to the open house a few days later, I immediately knew I wanted to live there.
The pieces came together relatively quickly after that. My timing was very fortuitous. It's the bottom 1 bed/1 bath of a 2-unit classic Victorian, built in the early 1900's, so I had to re-do quite a few things before moving in. I gutted the bathroom, updated the kitchen, re-designed the fireplace, totally overhauled the backyard, but tried to keep as much of the period charm as possible. The original molding continues to be one of my favorite details.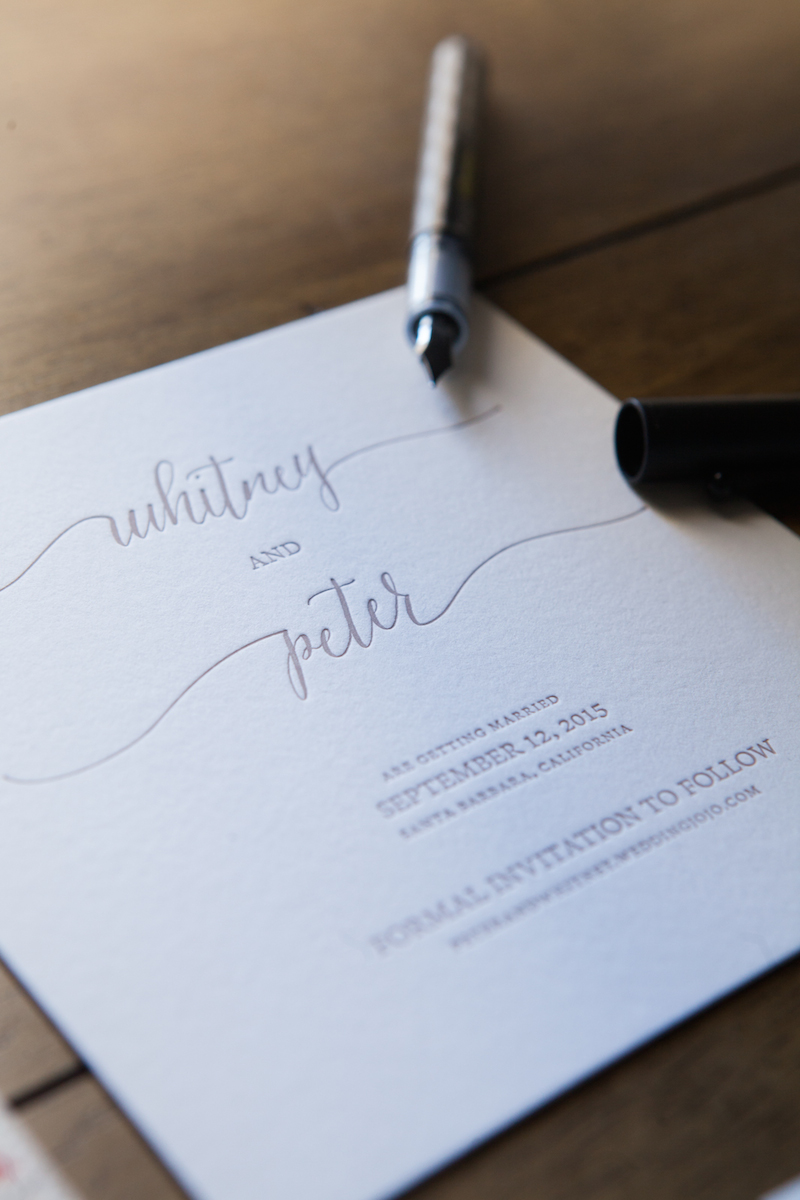 How would you describe your personal decorating style?
I love mixing styles to create a cozy space where you just want to hang out and everyone feels comfortable. I love the easiness of masculine elements like leather, reclaimed wood, and neutrals but with unexpected pops of pattern and color thrown in. Sometimes it sort of feels like it shouldn't go together, but it just somehow continues to work.
Did you decorate on a budget? Where are some of your favorite spots to score home goods?
I'm all about mixing and matching, and love to throw inexpensive finds from the Alameda Flea Market alongside a splurge basic piece from Restoration Hardware. My go-to spots include Anthropologie, Furbish, West Elm, Target, and Etsy.
What is your favorite thing about your home?
My roommate (aka my boyfriend). That might be super cheesy, but since he moved in, it somehow just feels so much more like a home. So him… our outdoor fire-pit and also all the natural light that floods in.
What advice would you give your 23-year old self?
Miriam at 23 probably wouldn't listen, but I'd try to tell her to not be afraid of traveling alone and to keep being curious about everything. There are so many interesting places to see, things to do, and people to meet and we can grow and learn only when we approach all of it with an open mind and an open heart. Also, don't worry so much.

Miriam Schneider is The Everygirl…
Coffee order?
A cappuccino with a heavy sprinkle of cinnamon
Guilty pleasure?
Swedish Fish and the "occasional" spicy margarita
Dream vacation?
The Greek Islands. Those colors, that food, and don't even get me started on my love for Mamma Mia…
Secret talent?
I'm pretty wicked with puns.
If you could have lunch with one woman, who would it be and what would you order?
Anna Rifle Bond (I'm such a fangirl). Not sure what I'd order, but can pretty much guarantee there'd be a side of avocado.
Product Sources
Entryway
Hooks, Anthropologie
Console Table, Alameda Flea Market
Bench, Ballard Designs
Paintings, Lulie Wallace
Tote, kore swim
Rug, vintage
Living Room
Couch, Restoration Hardware (SAMPLE SALE!)
Leather Chair, West Elm
Rug, West Elm
Coffee Table, Pottery Barn
Side table, West Elm
Poof, Overstock
Shelves, Ikea (spray-painted)
Horn Mirror, Jayson Home
Bedroom
Headboard, Wayfair
X benches, Ballard Designs
Nightstand, Etsy
Lamp, One Kings Lane
Desk, Ballard Designs
Pendant, Restoration Hardware Baby & Child
Dining room
Table, Jamie Young
Chairs, Restoration Hardware
Shelves with leather straps, Etsy/DIY
SF print, Ork
California Maid, 3 Fish Studios
Gallery wall: personal photos, vintage scarf, record cover
Bar cart, Target
Wooden bureau, Alameda Flea Market
Pendant, West Elm
Mirror, Anthropologie
Umbrellas print, Gray Malin
Kitchen
Round table, Target
Coffee grinder, vintage
Pendants, Pottery Barn
49 mile scenic drive print, 3 Fish Studios