Being single is an incredible time to thrive and feel like your true self. It's an era to focus on you—whether that be your favorite hobbies, your career, hanging out with friends, or simply waking up and knowing you have a full day to yourself (my personal favorite thing of all time). It's also a period of growth that can strengthen your sense of independence and confidence. But with every thriving single girl era also comes struggles, like getting over a breakup, occasional loneliness, or constantly being alerted to your singledom by your coupled-up friends. It's hard to find a movie that properly encompasses the many things that make up single life. However, over the years, I have collected a group of go-to movies for single women that come close.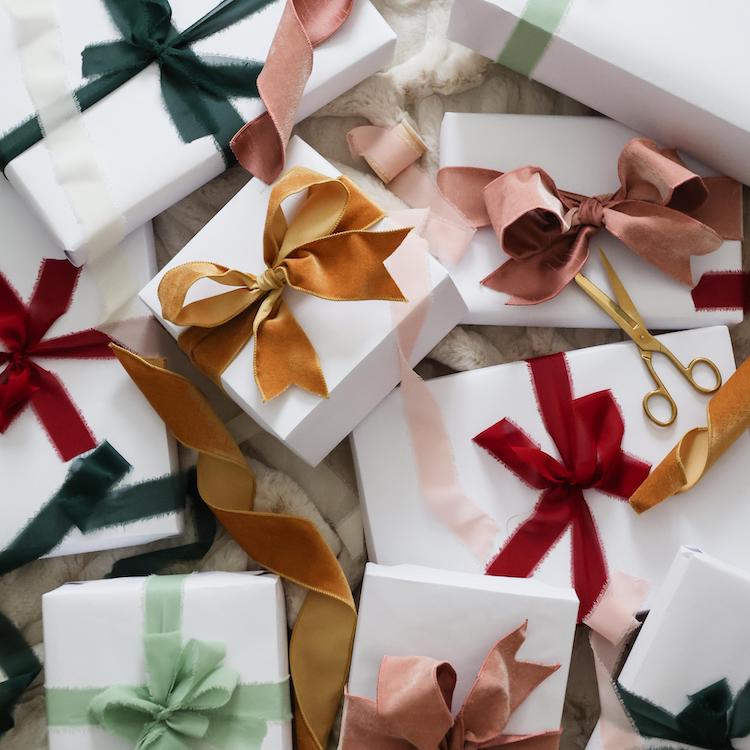 the perfect gifts for everyone—and we mean everyone—on your list
The right movie for your single girl era should inspire you to grow into your own life and be open to the endless possibilities ahead while striking a chord that only a single person can understand. Here are some of the best movies for single women:
1. Begin Again (2013)
I have watched Begin Again many times and there's something about it that just hits. The movie stars Keira Knightley and Mark Ruffalo. Keira plays Gretta, a musician who moves to New York City with her newly famous musician boyfriend. Mark Ruffalo plays a record label producer who has hit the depths of despair in his life. They randomly meet and, while one might think this is a rom-com, it is not. The focus is on Gretta's journey to make her own music (the soundtrack is incredible) and doing it her way in the process. This is a great watch if you're in need of a fresh start feel and a hopeful yet realistic storyline.
2. Amélie (2001)
Amélie is a movie, a feeling, and a work of art all at once. It's a French film that you can watch with subtitles, and although it has some fantastical moments, it feels very real in the portrayal of what it's like to live alone and spend time with your own thoughts. The movie follows Amélie, who works in a Paris café. Her main purpose in life is helping other people in small ways, like returning lost treasures. If you're looking for something dreamy to inspire your single girl life, or even solo travels and adventures, this one is for you.
3. Crazy Rich Asians (2018)
Crazy Rich Asians is one of my go-to films for when I need a boost, and what I love most about it is the many iconic characters. Aside from the main characters, I've always found that Astrid, played by Gemma Chan, is a great inspiration for claiming one's independence and generally just rocking in all areas of life, even when a relationship isn't at the center anymore. And of course, Peik Lin, played by Awkwafina, will inspire you to always have multiple labeled outfits in your trunk for any single girl party occasion.
4. Eternal Sunshine of the Spotless Mind (2004)
This one is for the people who have ever felt the pain of a breakup. Eternal Sunshine of the Spotless Mind stars Jim Carrey and Kate Winslet, who play characters that go through medical procedures to forget each other. The story is beautifully written and explores the pain of love, loss, and wanting to forget. Although melancholy, it's a good movie for the single girl who needs a little catharsis in their movie-watching experience.
5. Hidden Figures (2016)
With an incredible leading cast including Taraji P. Henson, Octavia Spencer, and Janelle Monáe, Hidden Figures tells the story of three mathematicians who were vital to NASA in the early years of space exploration. It encapsulates the power of friendship and the struggles of pushing boundaries in a field that doesn't welcome newcomers. It's not only just a really beautiful film, but it will also inspire you to push boundaries in your own career and dreams as you bask in your single life.
6. Ocean's Eight (2018)
With a star-packed cast, including Sandra Bullock, Mindy Kaling, Rihanna, Cate Blanchett, and many more fan-favorite actors, Ocean's Eight is fun to watch. Sometimes single life is about gathering up your friends to achieve a common goal, and this one certainly is an example of that, albeit an extreme one. The movie will get your adrenaline pumping for yet another day of stepping out into the world with all of your unique talents.
7. A League of Their Own (1992)
This movie is a classic, but one that everyone should see at least once. A League of Their Own follows young women who are recruited to play baseball during World War II. It has a huge cast, including Madonna, Geena Davis, and Rosie O'Donnell to name a few. While the story is relatable for anyone who played team sports, it also explores the limited options of women during the time period, and the importance of being able to live life on one's own terms. And while you're at it, check out the series by the same name on Amazon Prime as well. It has a more inclusive and updated storyline and I really loved it.
8. Eat Pray Love (2010)
I hesitate to recommend this movie only because it and the book are so widely talked about when it comes to single people. But, there's a reason Eat Pray Love is popular. The movie, starring Julia Roberts, very beautifully and methodically portrays what it means to move on and look forward as a single person, one step at a time. While all of us might not be able to take time off and travel the world for months at a time, the movie will inspire you to try new things (and new food!) and prioritize spending time with yourself.
9. Lady Bird (2017)
While Lady Bird is a coming-of-age story, it perfectly encapsulates what it means to be young and stuck in one place, wishing you were in another stage in life. As a single person, sometimes it's easy to wonder what life would be like in a relationship. Lady Bird, through the lens of the flaws and triumphs of the story's characters, will remind you that it's okay to make mistakes, to grow and to learn, and to be grateful for where you are, right now.
10. La La Land (2016)
In my opinion, movies for your single girl era wouldn't be complete without a musical option. La La Land is a musical and an epic ode to life in Hollywood, starring Ryan Gosling and Emma Stone. We meet the characters when they're single, and we see them go through many stages of life, from heartbreak to success. At its heart, it's about two people growing apart and becoming their own person. It's the perfect movie to remind you that life isn't about who you end up with.
11. The Hunger Games (2012)
Okay, this may seem out of the realm of this category, but there is something about dystopian movies that make me excited to be single. I think it has to do with the life and death stakes that are present, and some form of escapism. The main character is Katniss Everdeen, played by Jennifer Lawrence, and although presented with love interests throughout the story, her character has no time to really think about it properly because she is a bit busy trying to stay alive. I find these high-stakes movies remind me to treasure every moment of my life, especially when each day is a great day to be a single girl.