Fall is here, and with it comes sweater weather, pumpkin spice, and jumping around in piles of leaves, if movies have taught us anything. Or, if you live in a warmer climate like me, sometimes the only way to experience fall is to curl up on the couch and throw on the movies that represent the season the best. The feelings that come with fall can be difficult to describe, but impossible to miss. My favorite fall movies give off that first day of school, endlessly romantic, slightly mysterious, deeply contemplative vibe. Here are some movies that are perfect for date night, hanging out with friends, or a solo night in celebrating fall: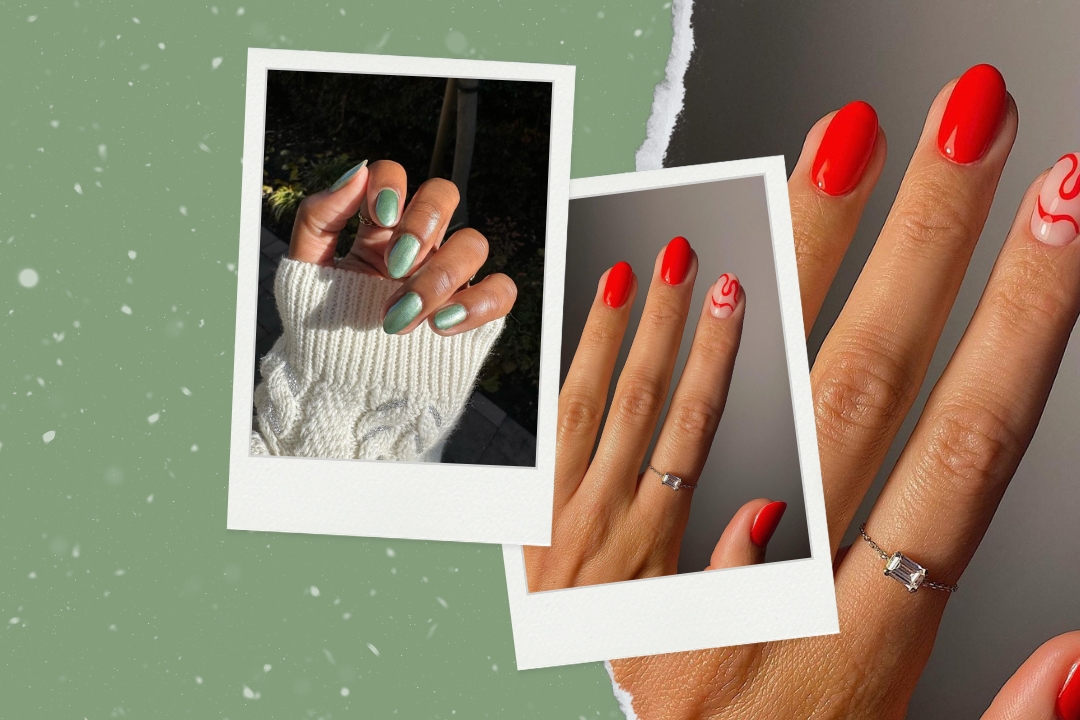 every one of them is a certified sleigh
1. What If
This movie, which was originally titled The F Word, stars Daniel Radcliffe and Zoe Kazan (and also Adam Driver). It came and went quickly in movie theaters, but it's one of my favorite rom-coms of all time. It follows two people, one single and one in a relationship, who randomly meet and become friends. Set in Toronto, the cozy fall vibes are off the charts, especially in the locations, apartments, and wardrobe. Best of all, there are moments when the characters talk about life whilst knitting that will make you want to immediately buy several rolls of yarn.
2. To All The Boys I've Loved Before
Fall always reminds me of the first day of school and all that goes with it: excitement, fear, notebooks for days, and first crushes. To All the Boys I've Loved Before captures that feeling and the stress of having a school crush. Based on the book by the same name, it follows Lara Jean who wrote letters to all of her crushes, never intending to send them. Of course, those letters get mailed out and chaos ensues. This movie will warm your heart this fall and never gets old, even if you've seen it multiple times.
3. Bottoms
Speaking of movies set in school, if you're not feeling classic romance or rom com vibes this fall and are looking for something new and edgy, check out Bottoms. The movie takes the premise of school, crushes, and fitting in, and turns it on its head to reveal a story that is equal parts coming of age, fight club, and comedy. It's the perfect movie to watch with your friends if you need some inspiration to make a big change in your life this fall season.
4. Pride & Prejudice (2005)
This version of Pride & Prejudice starring Keira Knightley is one of my all time favorites. It's my go-to movie when I need to reset and ponder life. While it covers a few different seasons, many of the iconic moments take place in the fall. There are absolutely gorgeous sprawling landscape scenes set to relaxing music that are almost meditative in their fall beauty. And of course, Mr. Darcy is basically a symbol of fall, and all the moody romance that comes with it.
5. Little Women
If you're looking for another period piece, Greta Gerwig's take on Little Women is also a must-see for beautiful fall settings. Arguably, it could also be considered a winter movie due to the icy, snowy scenes in parts of the movie, but the fall landscapes are unmistakable. The movie explores the concept of romance and how we individually relate to it, among many other relatable topics. Jo March's journey to find her place in a limiting world is perfectly aligned with the renewal period that fall often brings out in all of us.
6. Jerry Maguire
Fall also means football season (one of many things Taylor Swift has taught us), and my favorite rom com meets sports movie is Jerry Maguire. It's a classic with a lot of heart that has several iconic lines like, "Show me the money." Whether on the football field or on a sidewalk, the movie captures fall in Los Angeles, which is kind of like summer, but cooler. Location aside, the scenes between Tom Cruise and Renée Zellweger are sure to give you the warm fuzzy feelings that tap into the romantic side of fall.
7. Love & Basketball
Another season that starts in the fall is basketball, and Love & Basketball is one of the best coming of age love stories, whether or not you follow the sport. The story revolves around Monica and Quincy, two basketball players who become friends and navigate love while pursuing collegiate careers and beyond. Also set in Los Angeles, the crisp fall days (especially the college campus moments) and romantic vibes will have you heading outside to take on your own sport of choice.
8. Enola Holmes
The romance of the fall season can often be accompanied by a certain mysteriousness, and what better way to feel these feelings simultaneously than with Enola Holmes. Starring Millie Bobby Brown from Stranger Things, the movie follows Sherlock Holmes' sister on an adventure to find her mother. There's action, there's romance, there's moody weather, and if you're into costumes set in different time periods, Enola sports some excellent fall looks and disguises.
9. Knives Out
Another mystery with excellent fall vibes and costumes (who can forget Chris Evans' iconic cable knit sweater?) is Knives Out. Part dark comedy, part keep-you-guessing plot, it's a quintessential fall detective mystery at its finest. Watching the movie feels like curling up with a warm cup of tea surrounded by stacks of Agatha Christie books and crunchy leaves. Follow this movie with a game of Clue, and you've got yourself an excellent fall evening planned.
10. When Harry Met Sally…
It isn't fall if you're not watching something Meg Ryan stars in. While there are many Meg Ryan movies that fit this description, it's fun to watch the original that started it all. Honestly, there are too many iconic moments and lines to count in this movie. While it covers multiple seasons in the life of the main characters, the scenes set in Central Park as the gorgeous fall leaves are turning orange are perhaps the very definition of fall romance.
11. Harry Potter
Harry Potter and the Sorcerer's Stone
Nothing says fall quite like a fantasy world and some witches and wizards. While some associate Harry Potter with the winter months, we say that this film brings those quintessential nostalgic vibes all through the cozy season. After all, it is always fall year after year when Harry boards the Hogwarts Express to attend school, so why not get lost in the gorgeous scenes of a red train cutting through changing leaves on a dramatic hillside this fall? This is one of those cold-weather movies that always hits.
12. Fantastic Mr. Fox
Yes, this Wes Anderson classic is technically a kid's movie, but we love it all the same. If you haven't watched this film during the fall, you're seriously missing out: The story follows a shifty fox as he plots to steal chickens, geese, and apple cider from three sinister farmers, much to the chagrin of his careful wife. Aside from the autumnal food featured in this movie, the film appears to be set in an eternal fall, which makes it perfect to watch during this time of year.
13. Twilight
What better way to celebrate the spooky season than by watching vampires and werewolves tussle over the ultimate sad girl fall character, Bella Swan? It's constantly foggy, moody weather in the Twilight film series, which is why taking a walk down memory lane with these films is the ideal cozy day activity. When socially awkward Bella Swan moves to Forks, Washington, she doesn't expect to connect with anyone, until she unexpectedly falls for the dazzling vampire Edward Cullen. The ensuing unforgettable love triangle is constantly framed by chilly weather and shadowy misé-en-scene—perfect for fall.