"What a year 2020 has been!" — me, in the middle of March.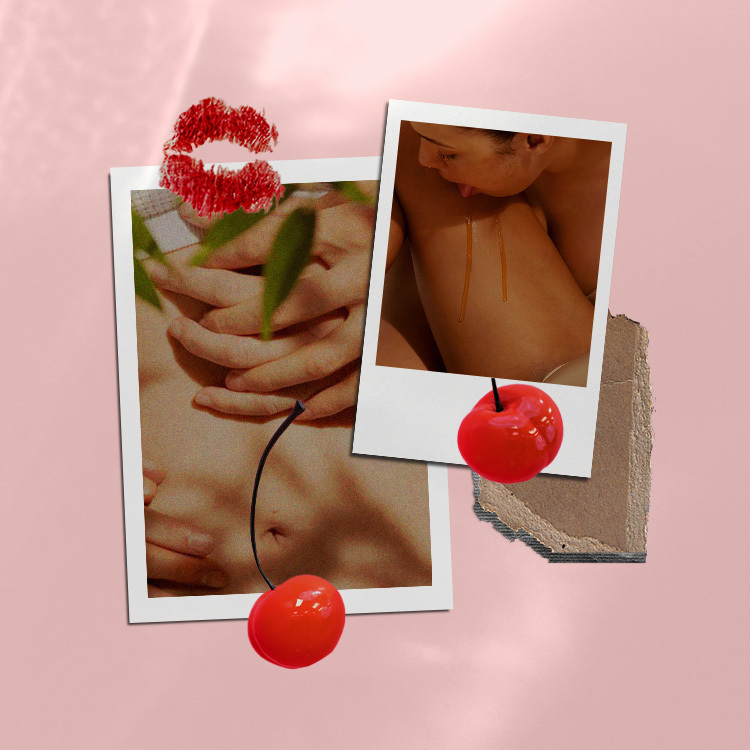 spoiler alert: it's not too good to be true
I don't know about you guys, but the start of this year has proven to be quite the whirlwind. Meeting work deadlines, staying true to my resolutions (being more physically active), staying on top of my budget, attempting to have a social life, and participating in meal prepping take up a lot of my energy. I'm not complaining—I enjoy being busy and know that I'm on a path to be a better me but, damn, I'm exhausted. In the month of March, I'm working towards carving out more time to intentionally rest, reflect, and recharge. For me, recharging happens under an umbrella of laughter—towards myself, with my friends, and in the comfort of my own bed with my faux Netflix friends.
Over the last month, I've impressively (and perhaps concerningly) watched 30+ comedies on Netflix that ranged from knee-slapping stand-up specials to binge-worthy series to "10/10 will watch again" movies. These are the 11 comedies that have made me laugh out loud and serve as the perfect distraction from your early 2020 woes:
My friends have been trying to get me on the Grace and Frankie train for a bit now, and honestly, I'm ashamed that it's taken me this long to get on board. Grace and Frankie, starring Jane Fonda and Lily Tomlin, follows the hilariously quirky duo after their husbands reveal they've been having an affair with each other for years. Grace and Frankie is guaranteed to make you laugh, cringe, and on occasion, feel the warm and fuzzies as they navigate being single—side by side—in their 70s.
Parks and Rec is one of those shows that took me a few episodes to get into, but after getting a feel for the characters and their ridiculous antics (Leslie falling into the pit with her hard hat and pencil skirt gets me every time), I was absolutely hooked. Leslie Knope—played by our girl Amy Poehler—is a do-gooder and go-getter who is always looking at the positive, and surrounded by a genius, star-studded ensemble that includes Nick Offerman, Aziz Ansari, Retta, Aubrey Plaza, Chris Pratt, Rashida Jones, and more. It's one of those shows that you can sleep through a few episodes, hop back in wherever, and still be delightfully entertained wherever you pick back up. And that theme song? Gets me going every time.
Stand-up comedy is my absolute favorite, and I especially geek out over female comedians. This Netflix special starring Iliza Shlesinger is no exception. Iliza had me in tears during this one, especially her bit on the "she dragons" that live within us. Her animations are absolutely brilliant, her sound effects are incredibly entertaining, and her voice for female empowerment is unmatched. All of her segments make me laugh, but this one, in particular, makes me feel seen and understood. 11/10 recommend.
I love me a good rom-com, and adding Ali Wong to any equation always makes for a sweet solution. In this Netflix original film, the rekindling of a young friendship will tug at your heartstrings and give you the laughs you've been searching for. The movie provides so many good one-liners that I sneak into day-to-day conversation and is always my go-to when I'm hosting a movie night with friends. Also, there's an appearance by Keanu Reeves and, therefore, it's a home run in my book.
Kimmy Schmidt, I love your work! This Netflix series stars another one of my favs, Ellie Kemper, who stole my heart in The Office and Bridesmaids. Her role as Kimmy is equal parts quirky, vulnerable, optimistic, and comical, as she navigates life in New York City after living in an underground bunker (with a cult) for 15 years. We stan a strong female character who chooses discomfort over her norm in search of personal growth. The show keeps you laughing and smiling, while covering the more complex issues of race, sexuality, and trauma. Also, Tina Fey is one of the writers which, in my book, always is a tell-tale of a good comedy.
Kevin Hart was simply born to perform. I saw this standup live in Detroit in 2018 and, since, have watched multiple times and determined: this Netflix special will never get old. If there's one celebrity I'd like to have lunch with, it would be Kevin Hart, specifically, so I can tell him that his "SO EXCITED" bit absolutely changed. my. life. I've never met a Kevin Hart standup I don't like, but this one holds a special place in my heart.
Wine Country is the story of all of our friend groups if we were to fast-forward to middle age. It's (surprise) another Netflix film directed by Amy Poehler, and boasts a noteworthy cast of female comedians including Amy Poehler, Rachel Dratch, Maya Rudolph, and Tina Fey. Wine Country is a refreshing story of female friendship that explores the lows of life delivered between and through knee-slapping scenes that leave me LOLing. It's another movie I have saved for a girls' night in and makes me want to hang out with my gfs and hold them tight.
Schitt's Creek is downright brilliant, and in my opinion, is also highly underrated. It follows the Roses, a wealthy, pretentious family who goes bankrupt, moves to the small town of Schitt's Creek, and roughs it while hilariously navigating motel life and exploring the familial relationships they had previously been ignoring. The character development over the six seasons is surreal and merges seamlessly from a hostile to heartwarming comedy. Hot take: David and Alexis are the best siblings to ever grace a sitcom. There, I said it.
Guiltless confession: I'm newly obsessed with Seth Meyers. I know him formerly as a late-night TV host, but in this special, we get to see a more charming side of Meyers, who talks openly about fatherhood, his girlfriend-turned-wife, and parents, and makes a great point that you should "never bring a woman who is expecting an engagement ring to Paris." Preach.
Hasan Minhaj is another comedian that I'd do backflips for (which is actually quite dangerous, considering that I don't know how to properly execute a backflip). I fell upon his first comedy special from 2017 last year and was so intrigued at his flow which felt almost like a poetic TED Talk to me. He tackles societal, political, and racial issues and highlights his experience being raised in an immigrant household in an emotional way that hits home. It's comedy, it's art, and dare I say it, it's everything I've ever wanted.
And if you thought I'd complete this list without mentioning my all-time favorite, then, surprise! I give you the ensemble series that's been a constant in my life over the past five years. Michael Scott, played by comedic genius Steve Carrell, leads the pack as regional manager to an otherwise super-average group of middle-aged humans at Dunder Mifflin Paper Company in comedy series, The Office. After watching the series four times through, I think it's safe to say that it's my favorite comedy show to date. From Dwight's fire drills to Jim's pranks to Michael's inability to read social cues, it's a series that is near and dear to my heart.