Almost everyone is talking about this new ten-part series on Netflix. Dahmer chronicles the gruesome and heinous murders committed by serial killer Jeffrey Dahmer. With much of the chatter focusing on the eeriness of the dark tales, a separate devastating story is told: Society doesn't pay attention when Black and Brown people go missing. Dozens of Black and Brown men can disappear in a community. Strange behavior can be reported to the police by a neighbor. An escaped victim can even be brought back to the murderer's house by police. And all of this can happen before there's any attention placed on missing Black and Brown men. Sadly, this isn't just the reality for those who came into contact with Dahmer 30 years ago. It's still the story of countless missing People of Color—even now.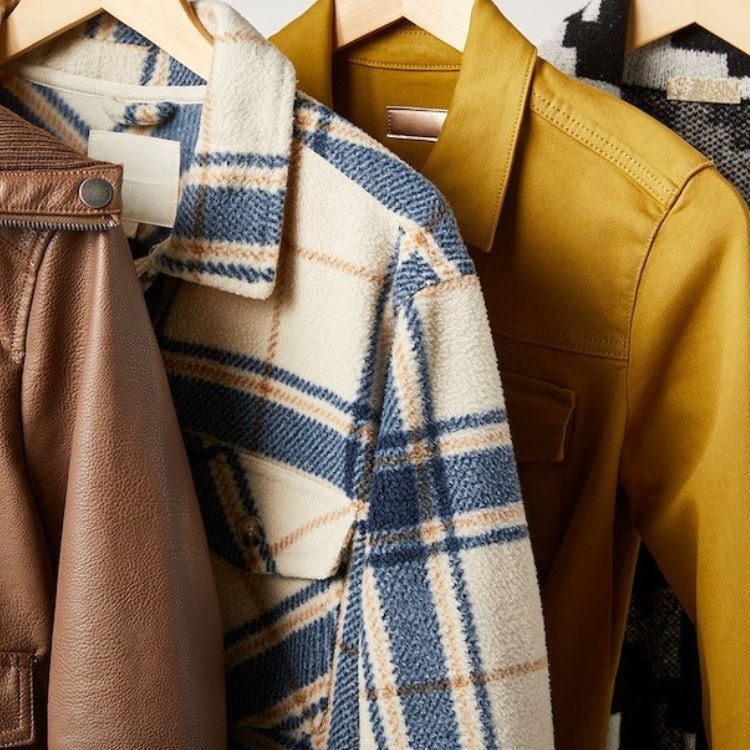 ...and it's wallet-friendly
Ignored by law enforcement, Ignored by the media, Ignored by the community
In 2021, 521,705 people were reported missing, and 38% were People of Color. Thinking back on last year, can you remember seeing any high-profile stories about a missing Person of Color? Most likely not. You probably can remember, though, the seemingly endless coverage of missing YouTuber Gabby Petito. The media locked in on her story, providing breaking news alerts for almost every case development along the way. If only the media had given the same attention to Akia Eggleston, an 8-month-pregnant woman who went missing in Baltimore in 2017, or maybe Irene Gakwa, who went missing earlier this year in Wyoming—the same state where Petito went missing and was killed. The media attention given to missing white women is vastly different from that given to missing People of Color.
The Black and Missing Foundation, a nonprofit that supports families of missing People of Color, points to multiple reasons for the disparities in media coverage and public attention. The reasons reflect long-standing biases about Black people that form the bases of systemic racism. Law enforcement officers often dismiss Black families who attempt to report their loved ones missing. These officers mislabel them as runaways or assume they are criminals involved in illegal activity. With these dismissals comes the idea that the disappearances don't warrant media coverage or extensive search. Systemic racism can even be found when families provide photos of a missing loved one to law enforcement. Instead of using the photos provided by family, officers sometimes provide media outlets with the person's mugshot instead. Racism works, in part, by removing humanity from BIPOC experiences. The same is true even when BIPOC are missing.
Before they were "victims," they were people
Steven Hicks, 18
Steven Tuomi, 28
James Doxtator, 14
Richard Guerrero, 25
Anthony Sears, 24
Raymond Smith (alias Ricky Beeks), 33
Edward Smith, 28
Ernest Miller, 24
David Thomas, 23
Curtis Straughter, 18
Errol Lindsey, 19
Anthony Hughes, 31
Konerak Sinthasomphone, 14
Matt Turner, 20
Jeremiah Weinberger, 23
Oliver Lacy, 23
Joseph Bradehoft, 25
These are the names of the 17 men and boys who had lives, families, goals, and aspirations before they met Jeffrey Dahmer. Each one of them was a Person of Color, and 11 of them were Black men. Dahmer's M.O. was to frequent gay clubs. Here, he met and promised young men money in exchange for going back to his house. As everyone now knows, there was no money waiting for any of the men and boys. What was waiting for them, instead, was unfathomable.
Many of the young men were reported missing. It was a scary and uncertain time for Milwaukee's LGBTQ+ community as people personally knew victims who were disappearing. There was no secret about what was happening, yet law enforcement did little to combat the growing issue. Some believe this was largely due to race and homophobia. A critical moment in the Dahmer saga was when 14-year-old Konerak Sinthasomphone escaped his attacker. Sinthasomphone sought help from police officers and was ultimately taken back to Dahmer's apartment after Dahmer explained to the officers that he and Sinthasomphone had a "lover's quarrel."
After Dahmer's actions were revealed, the victims' families unsuccessfully sued the City of Milwaukee and the three officers involved in the incident with Sinthasomphone for their neglect in properly investigating Dahmer. The families believed that if the officers had heeded the neighbors' concerns and given less credence to Dahmer's reassurances about his "relationship" with Sinthasomphone, there would not have been additional victims. They alleged nearly a decade of institutionalized racism in Milwaukee contributed to poverty, high crime, and major economic disparity in the Black community. These issues led to a turbulent relationship between law enforcement and Black residents of Milwaukee.
What does justice look like for missing People of Color?
Families of Dahmer's victims relive injustice every time a movie, series, or documentary is released about the man known as the Milwaukee Monster. The productions may fan the flames for true crime lovers, but they exploit the families' grief and trauma. Additionally, the families receive zero compensation when these productions are released.
The victims' families have made multiple attempts to at least make financial gain from their suffering. Before Dahmer was killed in 1994, a judge awarded $10 million to seven of the families, who were supposed to receive a payout from any book, TV, or movie deals that Dahmer secured after his conviction. When Dahmer was killed in prison, his publicity rights died with him, making the stories of his murders fair game to entertainment companies wanting to capitalize. Two of the families even sued Dahmer's father, Lionel Dahmer, for invasion of privacy in 1994 when he included the victims' names in his book without consent. No matter the economic opportunity, the fact remains that these families never saw their loved ones again. No amount of money can replace a life.
Justice failed the 17 men and boys who tragically encountered Jeffrey Dahmer. If Dahmer had been a Black man, would the police have been so forgiving? Would calls for help have been ignored? If the victims were white, would there have been more publicity? More outrage? Like many issues that stem from racism, justice for missing People of Color starts with awareness. The HBO docuseries "Black and Missing" follows the namesake organization's cofounders and explores the dynamics between criminal justice, media, and Black lives. The conversation about missing People of Color has certainly advanced in the 30 years since Dahmer's inhumane killing spree. However, there is still much more work to be done in the form of public awareness, criminal justice reform, restitution for families, social media advocacy, and telling the stories of People of Color who fall victim to the horrors of the world.