Once cold weather hits, do we really have to pull out our blow dryers? Nope! If anything, fall and winter should be when you take the biggest break from those tools. With the heat cranked up and hotter showers, your hair takes a beating — not to mention the static that comes with too dry of hair.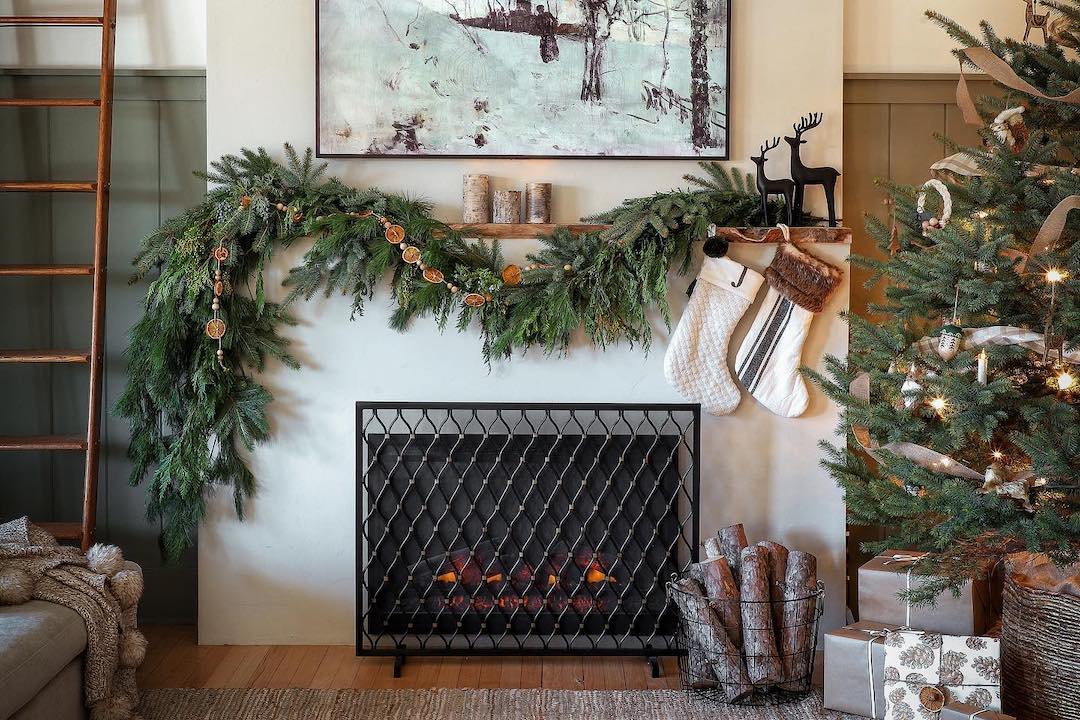 there's still time to deck your halls
If you're worried about heat damage (or, let's be honest, would rather be sleeping than styling), you're in luck — because us too! From messy waves to braids, here are ten pretty and presentable hairstyles to get you through the seasons, sans an ounce of heat.
Source: The Beauty Department
The ideal condition for day-old, greasy bangs of any length. After you spritz a little dry shampoo to revive your texture, use anything from fancy bobby pins to a vintage barrette to pin back the front of your hair.
Source: Damsel in Dior
To channel your inner French Girl, let your hair air dry and do its thing texture wise. Then, tie it up in a dainty ribbon. Stick with something thin and classic to forgo competitive cheerleader vibes.
Source: allure
Again, a great situation for when your hair is a hot mess. And the style looks appropriate whether you're heading to barre or the bar (see what we did there?!). This looks especially cute on short to medium hair, since the bun can stay smaller.
Source: Treasures & Travels
For those of us not sassy enough to wear our knots on top, this is a more traditional version of the hairstyle above — and just as pretty! Especially if you have wavy or curly hair, this is a simple way to get the hair out of your face but to show off your waves.
Source: Barefoot Blonde
Let's get real, we can't live without beach waves, no matter the season. Which is why we're all about no-heat beach waves (say whatttt?!). It takes time to let your hair dry, but as long as you shower the night before, your waves will form and dry just in time to start your day.
Source: Gal Meets Glam
Girls with thick or long hair, we've got you! Instead of tying everything back in yet another boring ponytail, consider stepping up your game with a twisted side braid. It's a lot easier than it looks, but we promise we won't tell.
Source: Dani Marie
If you dig the side braid action but prefer a bun, this look is even more effortless – and the answer to all those snooze-button-quick-shower kinda mornings. Holiday party hair winner, right here!
Source: Jess Ann Kirby
For all your sporty girls or ones who simply want every strand of hair out of your face, how cute are these dutch braids? A fun twist on classic french braids, and the answer to your pony-tail ruts.
Source: @jennychohair
Sooo you have a gala to be to and you slept through your alarm…twice. No sweat. Simply turn second day hair into this chic messy bun.
Source: Kassinka
Long hair, short hair. Clean hair, dirty hair. This style can be created on any length or texture and it's super simple.
Any no-heat styles to share with us? Tell us your favorites in the comments!