Whenever I find myself in need of some entertainment to complement my exciting and refined dinners of popcorn, peanut butter cups, and pamplemousse La Croix, I always turn to one out of my five fully quotable teen movies from childhood. While most people grew up hearing famous lines like "Here's looking at you, kid," or "There's no crying in baseball," I was going around howling, "I'll take a whack at it" (100 points to you if you know what that's from).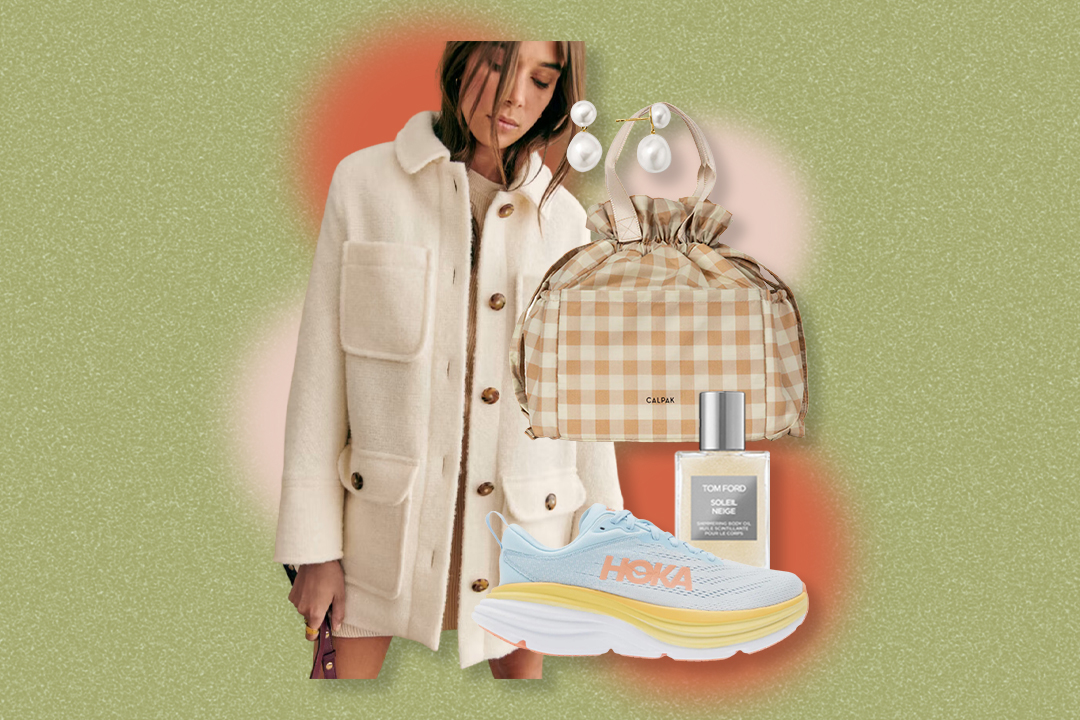 Nostalgic movies and TV shows from our youth are the equivalent to that favorite fuzzy blanket or old sweatshirt you want to envelope yourself in whenever you feel lonely, tired, or anxious about all of the things going on in this world. They offer an escape to a simpler, more fun, and familiar time full of the predictability and endings that leave your heart satisfied.
Not sure where to begin with your own nostalgia night? Fear not—we've got 45 of the best movies and TV shows ready for you to commence your binging (and in case you're wondering: yes, our queens Mary-Kate, Ashley, and Lindsey Lohan of course made the cut, as this wouldn't be a legitimate nostalgia round-up without them).
For the rom-com lovers:
I'm personally still waiting for a foreign grandmother that I don't know to come and tell me I'm secretly the heir to the throne of a fancy country.
An awesome London setting? A young Kiera Knightley playing soccer? Some amazing Indian food? What's not to love about this film?
4.

Pretty Woman
(rent for $3.99 on Amazon)
Bridget is literally all of us and the most relatable rom-com character to exist. I also highly recommend following this with Bridget Jones: The Edge of Reason and then Bridget Jones's Baby—the perfect trinity of rom-coms.
I'm partial to only eating brown M&Ms after watching this.
Supernatural + coming-of-age faves:
The greatest psychic to ever grace our TV screens.
You have seven whole seasons of this show waiting for you, and it's fun, lighthearted, and has the best pet cat in existence.
There's not a single fortune cookie I have opened and not thought of maybe accidentally switching places with my mom upon reading.
Some of Emma Roberts's and Jojo's finest work—and I still wish I could get my hands a pair of those compliment-whispering starfish earrings (if you know you know).
15.

Matilda
(rent for $3.99 on Amazon)
To take you back to your teenage days:
If this movie didn't change your sleepovers forever, then I don't know what did. It also features a very unrecognizable Evan Peters who will amaze you.
18.

Heathers
(Amazon Prime)
If you're having an Olsen twins marathon, this one is a must. That shopping scene is what dreams are made of.
The best ever high school movie to exist? This.
The movie that made us all long for the "Nomad" to our "PrincetonGirl818." Jennifer Coolidge also makes one heck of an evil stepmother.
24.

She's All That
(rent for $3.99 on Amazon)
25.

Clueless
(rent for $3.99 on Amazon)
It has been 25 years since this Emma-inspired gem came out (can you believe?!), and like the movie, the fashion has never gone out of style.
For some action, adventure, and thrills:
We all pretended we were Neo at some point in our lives, dodging things left to right.
Featuring the G.O.A.T. Michael Jordan, along with some of the other best characters from the decade, this movie is packed with all the nostalgic '90s references.
32.

Rush Hour
(rent for $3.99 on Amazon)
One of the (if not the) best buddy-cop gems with Jackie Chan and Chris Tucker making us laugh the whole way through with their antics. Follow this with Rush Hour 2 and Rush Hour 3 and you'll be in for a humor-filled day of binge watching.
Featuring strong females breaking barriers:
35.

Selena
(rent for $3.99 on Amazon)
Before you watch the new Selena series that Netflix drops soon, watch this iconic movie that set the tone for the rest of JLo's incredible career.
Stellar fashion, the showcasing of Mexican heritage, and an amazing cast made this show super fun to watch and rewatch over and over again.
To make you feel like a kid again:
Before Tik Toks, all the cool kids were learning the secret handshake dance from this movie. It also made us wish we simultaneously lived in Napa, London, and a sleep-away camp and secretly had a long-lost twin out there somewhere.
In my personal opinion, this is one of the most underrated animated princess movies of all time. It has some of the catchiest songs and super interesting characters.
If you love The Parent Trap and haven't yet watched this, you're in for a treat.
Though this entire movie is simply iconic, our editor Lauren thinks the plastic bag egg whisking scene was particularly so.