The first time I wore a bra to school, every boy in my class commented on it. It was so uncomfortable, at the ripe age of 10, that I literally played sick and forced my mom to let me stay home the next day. It's always funny to me how uncomfortable and embarrassed young girls are to wear a bra for the first few times, but in adulthood, I'm uncomfortable and embarrassed when I don't wear one. Cue the solution for going braless without completely baring it all: Nue's Boob Tape.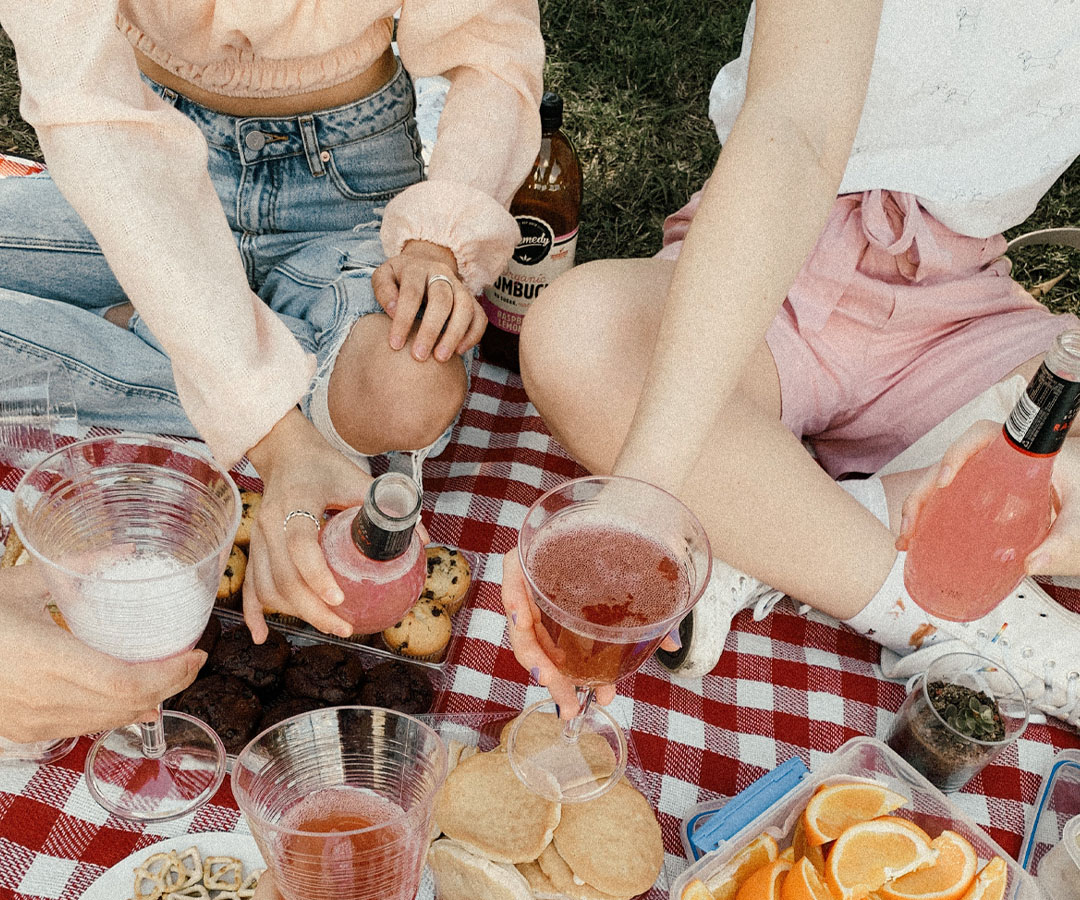 CURRENTLY TRENDING IN /
LIVING
your complete summer shopping guide
I don't have huge boobs by any means, but I have enough there that wearing a bra is always encouraged. I also have very… how do you say… saggy boobs, so getting a bit of lift and support always makes my clothes fit and feel a lot better. But this summer, I somehow have gathered a plethora of tops and dresses that make wearing a bra impossible. Cut-outs, low-backs, deep-Vs, spaghetti straps—the fashion industry apparently has a vendetta against bras, and I'm mostly here for it. I wanted to test a bra alternative that would still give me some lift and shape without falling to my waist by the end of the day (hello sticky bra) or being uncomfortable (again, sticky bra). I gave the Nue Breast Tape a full test, and here's how it went:
About Nue:
Founded by former fashion and beauty editor for Byrdie, Elle, Women's Health, and more, Stephanie Montes, Nue is rewriting how we look at bras. It wasn't exactly made as a solution to go braless, but rather a variation of the classic bra. The brand is incredibly focused on sustainability, noting that the average woman owns eight bras and that 32 million bras are estimated to enter landfills. They partner with The Bra Recyclers by donating bras to women in domestic violence or human trafficking situations who may need them. If you also donate your bras with The Bra Recyclers and Nue, you can redeem 15 percent off your next purchase.
About the Tape
If you're looking for an alternative to wearing a bra, this might be your best bet. This tape comes in three shades to match light, medium, and dark skin tones. It's waterproof, sweatproof, and virtually invisible under clothes. It comes in a long roll, and you cut a piece to your desired length, stick it in place, and you're good to go!
Stickiness: 6/10
This is where the product was a little frustrating for me. When you use it once, it's super sticky. But I applied it to my skin, realized I didn't like the way it looked, removed it, and when I went to stick it back on, it had less than half of the same amount of stickiness as it did when I first applied it. This doesn't make me not use the product, but it makes the ease of use (more on that later) a little difficult because I don't really have the option to move the tape around once I've stuck it down.
Don't worry—it is, in fact, sticky enough to stick to your nipples and make you wince ever-so-slightly every time you remove it. Not fun.
Longevity: 8/10
When I put this on and don't try to unstick and re-stick, it lasts forever. I can wear it for a full day with no issues. I haven't tested the waterproof claim yet, but that's on my agenda to try with a swimsuit. But I have worn this on very hot, sweaty days, and it doesn't even remotely come off. The longevity, however, is much less when you try to re-stick it back on after you've peeled it off. It just doesn't stick to your skin as well, so it starts to come up at the sides which is arguably the most annoying thing possible with a boob tape.
Versatility: 10/10
I love boob tape over sticky boobs and other alternatives because you can completely customize it to yourself. Sometimes, I'll use a tiny bit and just use them as nipple covers. Others, I'll wrap them over my boobs to give me a little lift, or I'll pull them together. This one little package gets me a million different ways to the product and get exactly what I want out of it.
Ease of Use: 6/10
Since I got this, I haven't reached for sticky boobs or pasties once because this is so much easier. However, it did take some trial and error. I watched a ton of tutorials on Nue's Instagram of ways people used the tape, and that was eons helpful. When you know where to stick the tape for your desired effect, it's a breeze, but figuring out where to put it can be somewhat tricky. Plus, as mentioned above, because it's not as sticky if you try to remove it and re-stick it back on in a different place, I feel like I only get one shot to get it right every time I use this, which is honestly a lot of pressure that I can't really handle sometimes.