When 2020 rolled around, like many, I was determined to make it my year. I set many goals for myself to achieve in the year that was going to be like none other. Career goals, friendship goals, and of course health and fitness goals. I was just a couple of short months into crushing my goals and shaping a new routine for myself when our whole world shifted. We soon had to face the greatest turn of events many of us have ever seen. Though not what I had anticipated at all, 2020 certainly was a year like none other.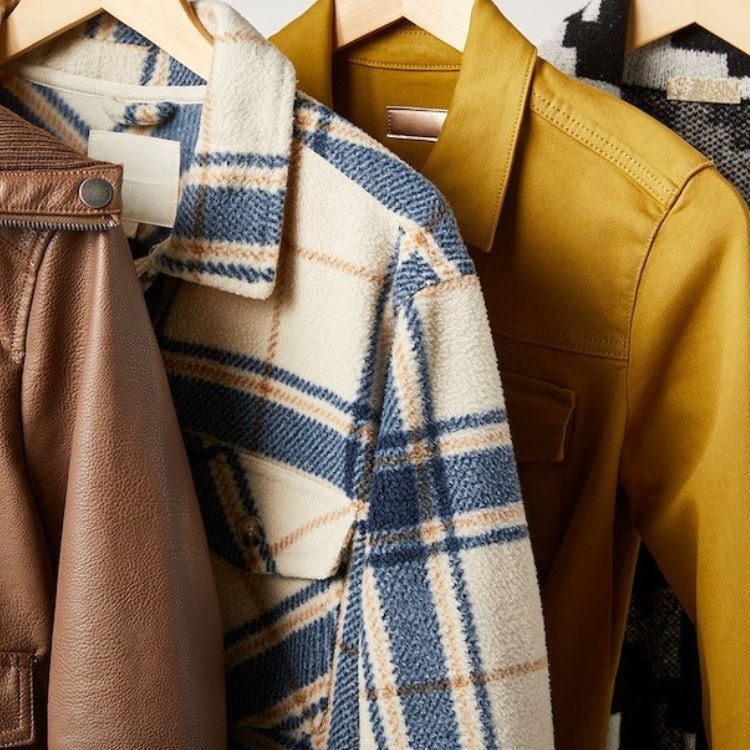 ...and it's wallet-friendly
As devastating as it was to see our sense of normalcy vanish before our eyes, along with all of the pain our world was experiencing, I was so grateful I had already started a solid practice of fitness and wellness with obé fitness. From live classes to a huge on-demand library, obé is the boutique fitness platform that has been rocking my world. Instructors that start to feel like friends, endless workout options to meet me where I am on any given day, and new classes added daily to keep things fresh are all things that keep me logging back in. Some days I feel like grooving out to a dance cardio class, other days I can challenge myself to a fast HIIT workout, but the yoga classes have truly been an incredible addition to my fitness rituals.
Though so many of my other routines and practices had to shift or be completely put on hold, I could still roll out my yoga mat daily, open my laptop, and tune out the craziness of the world for 50 minutes. After a year of uncertainty, change, heartbreak, and crippling anxiety, I was able to push through heavily due to the consistent and grounding practice of yoga at obé. Here is what a year of yoga with obé has taught me.
The need for balance
Growing up in dance classes, I always thought the idea of balance and tightening your core was to look good. It seemed to be the thing you are told to do so you wouldn't fall on stage, or so that you would look leaner in your leotard. Thankfully, my mindset has shifted since practicing yoga. The balance work done on my mat strengthens my core and confidence and helps me stay more balanced off of my mat. I have noticed a greater sense of balance in my workload, friendships, and overall schedule. My core has gained strength which has given me a stronger figurative backbone in managing my busy life.
The power of breath work
One of my favorite obé instructors, Beth C, has taught me the power that breath work can have in our lives. I had never put thought into breathing; after all, it is the one thing we supposedly don't have to think about. However, the fifteen minutes of breath work helps to not only clear my mind and soothe my anxiety, but it also helps me breathe clearer and feel more well-rounded in my day-to-day.
The beauty of me-time
Like any other workout, practicing yoga can be a fantastic form of self care. At the start of most classes, you are prompted to let go and leave whatever is clouding your mind off the mat where you can pick it back up in an hour. This has helped me significantly. On the most stressful or exhausting days, I've been able to let those worries spill out of my head and simply focus on myself for a tiny sliver of my day. It's such a freeing thing to practice letting go and tend to your mind and body without any guilt.
How to dwell in the present moment
As an anxious person that always seems to be either overthinking a past event or stressing over what the future might bring, this has been a life-changing adjustment in my day-to-day life. Taking the time to allow my mind to quiet and take in the surroundings and sensations of the present moment can shift my day completely. It has also helped my strength and flexibility! When I only have to focus on what my body is doing at that moment, I can engage in a different way than in other workouts where I feel stressed about the next step or rep.
Practice over perfection, always
My love-hate relationship with perfection has been a lifelong commitment. Yoga has been the first activity I've been able to free myself from that dream of perfection. Each session is different and that's okay! I've learned that while some days I can stay strong and balanced, feeling like a yoga magazine model, there are other days I can barely make it out of child's pose. These are the times I'm reminded by the instructors to check in with myself and only do what feels good. Releasing that need to succeed or meet a mark (even for an hour of my day) has given me such grace in my life.
It's OK to get emotional
I soon figured out that our bodies are wild, beautiful, and so very connected. It isn't uncommon for certain poses and stretches to bring up some emotion. Eve C. has taught me that we tend to hold a lot of emotions in our hips. On the days that have been particularly sad or lonely, the perfect hip-opening pose might be the thing that opens my canned-up emotions. It has been so good for me to finally give myself space to let it out. Those practices have reminded me that we don't have to be so put together with a little bow all the time.
Showing up is one thing you can control
In a year that was anything but consistent and predictable, I relied so heavily on maintaining the activities in my life that I knew I could control. I believe this is something that brought me great personal growth and the ability to make it through. On those days I felt my whole world was a spinning dumpster fire around me, I could roll out my mat and at least gain a glimmer of control back. I have learned consistency is key to maintaining our physical and mental health and that this life grants us very few things we are able to rely on and control. I'm grateful I was able to find and nurture a safe space in my day.
I've tried many other yoga platforms or in-person classes over the years, and I always felt very intimidated. Obé has changed that mindset for me. It is a judgment-free zone, filled with classes that strive to make your day better. I have been learning more about my body and mind on this obé journey rather than worrying about how many calories I am burning or how flexible I am compared to someone else. Whatever class I choose to tune into on any given day, be it cardio boxing, yoga, barre, even a themed dance HIIT session, I know I will feel so much better and have a clearer mindset to take on the rest of the day. Finding that freedom in a workout program has shifted everything for me.
This post is sponsored by obé, but all of the opinions within are those of The Everygirl editorial board.