As the air grows crisp and spooky season beckons, I find myself asking myself one very pressing question: who killed Ben Glenroy? If you aren't already watching Hulu's eclectic series Only Murders In The Building, this is your sign to start immediately. It's a far cry from Halloween horror, but still embodies all of the fall vibes with its autumnal NYC setting, gripping whodunnit storyline, and myriad of swoon-worthy scarves, hats, and jackets.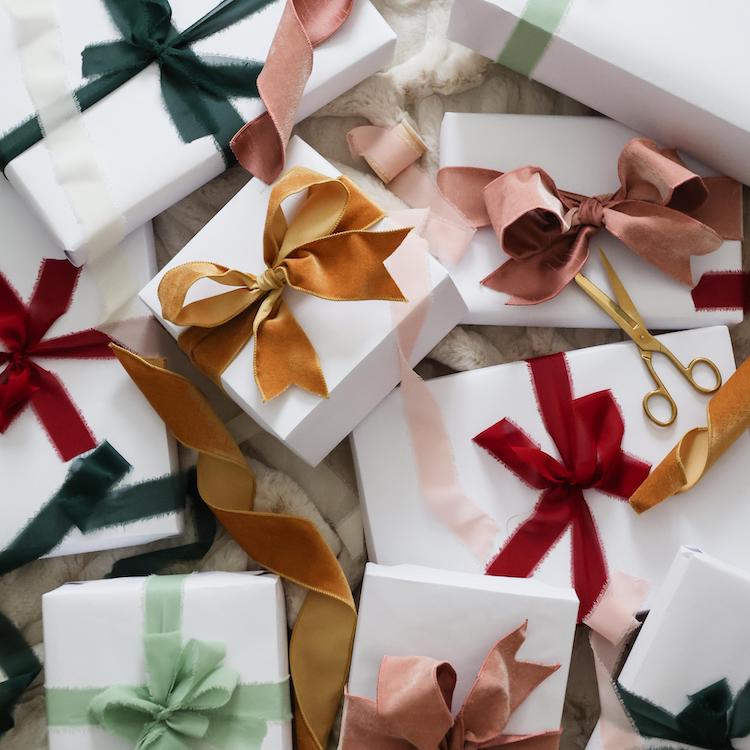 the perfect gifts for everyone—and we mean everyone—on your list
The show follows Mabel Mora (Selena Gomez), Charles-Haden Savage (Steve Martin), and Oliver Putnam (Martin Short), who are three residents living in an urban complex called the Arconia. Fate brings these unlikely friends together as they set out to solve the murders that continue to happen in their building. Season three kicks off with the untimely demise of Ben Glenroy, the arrogant lead actor in Oliver's new Broadway musical, Death Rattle Dazzle. Naturally, everyone is a little suspect. Was Ben killed by Tobert, the hottie documentarian played by Grey's Anatomy veteran Jesse Williams? Was he killed by Meryl Streep?
While it's too soon to know the murderer's identity, it's no mystery which character has the best wardrobe this season: Selena Gomez's Mabel Mora. Her impeccably-styled outfits are the perfect inspiration for the fall season. These are the ones that have been living in my mind rent-free and that I want to replicate this fall.
The perfect plaid coat
According to the show's costume designer, Dana Covarrubias, Mabel's wardrobe in season three is heavily inspired by classic musical theater, ranging from Little Shop of Horrors to Chicago. Given that the trio is set on solving the murder of Broadway actor Ben Glenroy, this underlying theme is both fitting and fun. Covarrubias said Mabel's faux fur plaid coat pays homage to Guys and Dolls, a musical featuring New York City gangsters who wear "really loud, brightly colored, plaid suits." Mabel's coat is chilly-weather chic, and the perfect piece to invest in for the season.
The classic trench coat
In season three, it's fall in New York City and Mabel has been touting some gloriously cozy jackets. Despite her busy schedule of running around the Arconia (and the theater) solving murders, Mabel never sacrifices fashion, as seen here by her timeless trench coat. A trench is a staple in any wardrobe, and the styling of it with her knit sweater vest and classic button-down is both easy to replicate and chic as hell. Though we often see her character boasting bold colors, this outfit is a great example of Mabel embracing neutrals for fall.
The oversized pinstripe coat
Mabel's pinstripe coat is one of my favorite clothing items in season three so far. It's a perfectly executed take on menswear-inspired dressing, and since the earring game is superior in these last few episodes, Mabel also wears gorgeous silver hoops that tie this look together. This coat has all the grace and elegance one needs to tackle a busy day of sleuthing.
The gray crewneck sweater
As someone who can't say no to a knitted sweater, Mabel's charcoal gray crewneck from season two has all the makings of a fall wardrobe essential. It's classic, pairs perfectly with trousers and jeans, and looks comfortable as all get out. This easy-to-recreate outfit is officially going to be one of my go-to outfits this season. Thanks, Mabel.
The statement cardigan
Mabel's wardrobe is full of patterns in season two, including this adorable cropped, checkered cardigan. I love the styling of the sweater with a mini skirt, which can easily be thrown on with a pair of knee-high boots and tights on a crisp fall day. During this era of Only Murders, Mabel explores the world of art, and her eccentric patterns and colors reflect this character arc well.
The yellow wool coat
Black and white is also a running theme in season two, which is inspired by old Alfred Hitchcock films, according to designer Dana Covarrubias. Hitchcock was the king of mystery and murder in the movies, so it's fun that this intentional tribute was integrated into Mabel's closet. This geometric sweater is paired with black heeled ankle boots, gold accessories, wide-leg pants, and a yellow wool coat that's best worn when the leaves start changing colors.
The fur coat
This is perhaps one of Mabel's most iconic looks, appearing in season one's very first episode. She nails a monochrome yellow look—something I never expected to be on my fall mood board—with varying shades and textures of the color. She tops off the quintessentially fall look with plaid pants and maroon combat boots. Designer Dana Covarrubias says this marigold color scheme was influenced by Mabel's (and Selena Gomez's) Mexican heritage where the color represents "grief and resurrection, but also passion and creativity."