Spending all of this time at home looks different to everyone. For some, tackling home projects, getting ahead on work, and spring cleaning are keeping them extra busy. For others, watching everything on their Netflix queue, catching up on sleep, and relaxing are more in line with their daily to-dos. And most of us are operating in some in-between of the two.
your one-way ticket to your cool, calm, and collected era
However, all of us are finding our own version of normal, and if a little something that comes in package can do that, we're all for it. Our editors all have their own ideas of normal right now—spending lots of time with our pets, cleaning everything, using a face mask basically every day, never putting on pants with zippers—so we're sharing the little things that are making life just a bit better right now.
Calvin Klein
I have totally given up on wearing real bras (underwire? I don't know her) but I have enough boob that free-swinging isn't always my favorite. These bralettes are the perfect-in between. Usually a bralette is like a wisp of lace that is basically like wearing nothing but air and that I always put holes in with my thumbs. These bralettes are built more like sports bras, but are extra soft. I routinely forget I'm wearing them which is the bra holy grail. Highly recommended.
Amazon
My studio apartment was built a century ago and feels like it's been updated maybe twice since, so there are a total of two plugs in my living room/bedroom. I have been struggling with these plugs and the one power strip I stole from my parent's house before going to college, which is oddly fluorescent orange, for about two years until I finally made an executive decision and bought three of these babies. And you know what? My life is CHANGED. There are USB slots! I can plug in my fan, charge my computer, and keep my lights on! It's a whole new world.
Hane's
I have not been dressing up for isolation because I want to be as happy as possible and wearing real pants rarely makes me feel joy. Instead, I have been wearing an XL Hanes Men's T-Shirt the entirety of the time I've been social isolating. Sometimes I wear pajama pants. Sometimes I forgo pants. Either way, I am comfy as hell. You can buy a five pack of shirts for under $15, which is honestly inspiring.
Anastasia Beverly Hills
I have been giving my skin a rest and avoiding wearing makeup while at home, other than the occasional "let's get ready to feel better" types of moods. This eyebrow gel has been my go-to in the morning after I wash my face just to look a tad put-together. I've tried others, but nothing compares to this one and as simple as it is, it just makes me and my very eyebrows happy.
Derma E
I've been having these pesky red marks on my face from old zits that just won't go away, and I am choosing to stay away from medical offices at the moment. So, I scoured the internet for hours to find a solution and this was my best bet and so far, the skin gods have listened and are doing my skin justice.
Lou & Grey
I know we're hearing literally everyone say "I'm living in these sweatpants," but like, I actually am living in these sweatpants. I sleep in them, I eat in them, I walk my dog in them, I work in them, I work out in them. These are honestly the comfiest things in the world and are oh so buttery soft (and def worth the investment). They're my happy pants.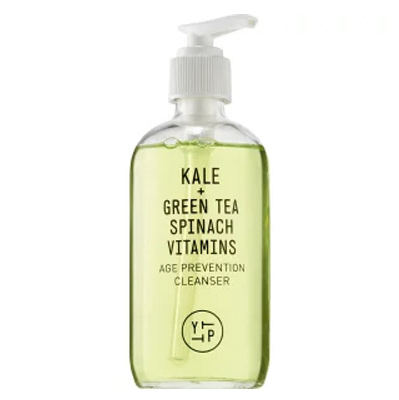 Youth to the People
Aside from some eye cream and lip balm, this is the only thing that's been touching my face lately. Staying indoors in the same environment daily has really been getting the oils in my skin to come out and play on the surface of my face, so using this micellar-like cleanser twice a day has been amazing. It refreshes the skin and makes it feel squeaky clean without stripping it of moisture. Containing a bunch of natural green plant extracts, this is also amazing for anyone trying to soothe redness on their face.
First Aid Beauty
"Wash your hands!" they say. "They'll end up chapped and full of scabs!" they don't say. Well friends, my already-reptilian skin has gotten degrees worse from the intense scrubbing I've been doing, and caused my hands to age a good 40 years. Every single First Aid Beauty product I've tried has never failed me, and this one's no exception. It's the absolute best multi-purpose cream to instantly revive your skin like magic, and it's unscented, which I love. My hands have finally begun to regain their youth.
Amazon Basics
I've been trying to do a little bit of yoga every day—even if it's just a quick five-minute flow—in order to keep my stress and anxiety levels down and move my body a bit. I recently bought this yoga essentials set on Amazon so that I can step up my game and challenge myself to more yoga each day. This set is super affordable for all that it comes with and I love that it all matches (it's the little things)!
YETI
While I'm staying home 24/7, I figured there is no better time than now to make sure I'm staying super hydrated and drinking enough water. I love this Yeti because it holds a ton of water and keeps it cold for a long time. I love to start my day with lemon water and make sure that I drink at least three of these per day.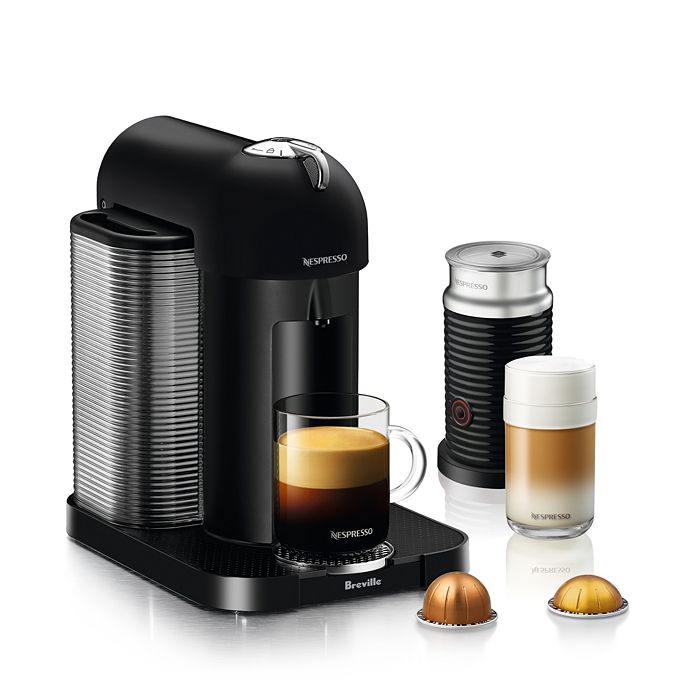 Nespresso
I've been staying at my mom's house and she decided to buy this for everyone to use during this time while we're all home. And let me tell you, I am so happy that she did. My sister and I have been having a great time playing barista and making different types of coffees and lattes—it's ALMOST like going to your favorite coffee shop.
Target
Even before we were all staying home and living in loungewear, I had declared coziness to be my general 2020 vibe. Because of that (or maybe the vibe came from this purchase? Hard to say), I picked up this pullover that absolutely oozes coziness. I bought it very oversized, which I honestly wouldn't recommend because it doesn't look super great on me (it looks way better in the photos that buyers posted online!), but it's so soft and comfortable that I couldn't care less, I love it so.
The Ordinary
My skin has been acting UP since I started staying home. I don't know if it's the general anxiety right now, the lack of a more regular schedule (fully my fault), or something else, but these are stressful times and my skin is showing it. Luckily, this peeling solution is here for me whenever my skin needs a boost, and I have a feeling it's going to get a lot of use over these next few months.
H&M
I love all things in the sherpa-y arena. Even though this is technically a jacket, I've been wearing it every day inside since I started working from home. Seriously, when this is all over, this piece will be forever associated with this point in time. It fits like a warm, oversized sweatshirt and I am basically living in it.
Laura Mercier
This eyeliner has been a forever favorite of mine. I've mostly taken a break from makeup the past few weeks, but a girl's gotta look good for those Zoom calls and the occasional stroll around the block, right? Stormy grey is my go-to, and for paler coloring like mine, a little goes a long way.
Madewell
These joggers are the best! They are so comfy and perfect for working from home in (and sleeping!). They are lighter weight so they'll be great for when the warmer weather arrives. They are so versatile you can wear them while watching TV, reading a book, or even while cooking a meal! I've also worn them during online barre classes, so I would say they are approved for some basic at-home workouts as well.
Peach Slices
I've tried a lot of sheet masks in my day — but this drugstore K-beauty brand is really and truly my all-time favorite. As I'm looking to calm both redness on my face and the crippling fear in my soul, this mask accomplishes both (if only for 15 minutes at a time). I like to wear one as I scroll TikTok before bed, pretending my biggest problem is the fact that 15-year-old Charli D'Amelio is way cooler than I am.
Amazon
I initially bought this as an iced-coffee receptacle to be filled on my all-too-frequent trips to Starbucks—but since that's not happening right now, I couldn't let this chic little guy go to waste. I fill it up with water about 20 times a day, which is keeping me nice and hydrated for all the adventures I'm not going on.
Lululemon
Yes, I know they're expensive, but that's the price you pay for material that is hand-spun by Chris Hemsworth himself as he rides a unicorn into the Australian sunset (technically not verifiable, but it FEELS like it!). These are made of the most soft, buttery material, and they hang really well. You could work out in them if you want, but I like to save mine for workdays—they feel a little more put-together than sweatpants, but don't constrict you like a legging. These are my absolute go-to pant, and I've ALMOST talked myself into justifying a second pair (girl's still gotta budget, amiright ladies).