Chances are, if you've scrolled Instagram within the last few months (have you done much else?), you've seen someone raving about a new chic pan that not only can do the job of a ton of the tools in a kitchen, but also looks beautiful enough to sit out on the stove all the time—ideal for small spaces. Our Place's Always Pan steams, sautés, cooks grains, simmers soups and sauces, fries, and more, all on a non-stick surface that cleans easily. According to our director of brand partnerships who uses her Always Pan for just about everything, the non-stick surface is the real deal. Because it's such an all-in-one powerhouse, it can replace your fry pan, saucier, skillet, saucepan, non-stick pan, and more. No more using three or four pans just to get dinner on the table—you can do just about everything in this one pan.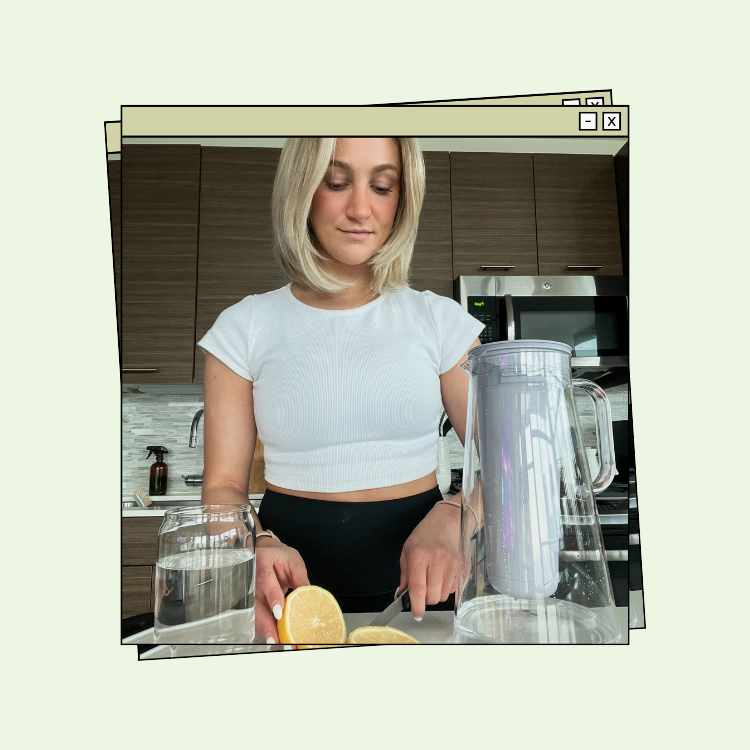 get it right in 2023 and beyond
Our Place
$50 off with code SUPERSALE
Say goodbye to those old, not-so-great pans you bought affordably for your first apartment. The pan even comes with a basket that serves as a colander and steamer and has a notch on the handle that's designed to hold your utensil, keeping your counter clean while cooking. The pan comes in six different colors, each more gorgeous than the last, and colors can sell out, so if you've been waiting, now's the time.
Though it's too late to get the pan in time for Christmas morning (in most colors, at least), the Always Pan would make a truly great gift for anyone in your life who enjoys cooking or has to work with space or storage issues—or a treat for yourself. If you're looking for more kitchen-related Black Friday deals, Our Place is also featuring its dinnerware collections in various sizes.
A pretty pan that cuts the number of cookware you actually need down to a fraction of what you'd think it'd be? Sign us up.