If I had to compare pants to types of people in my life—I don't, but I'm about to—skinny jeans would be the downstairs neighbor who always comes and yells at me when anyone does anything but tiptoe, straight jeans would be my loud aunt (reliable, but I breathe a sigh of relief when they leave), but leggings? Leggings would be the friend you can text your stream of consciousness to because they're just there for you—whether you're about to sit down on your couch and scarf down a burrito or wake up at 6am and run a marathon.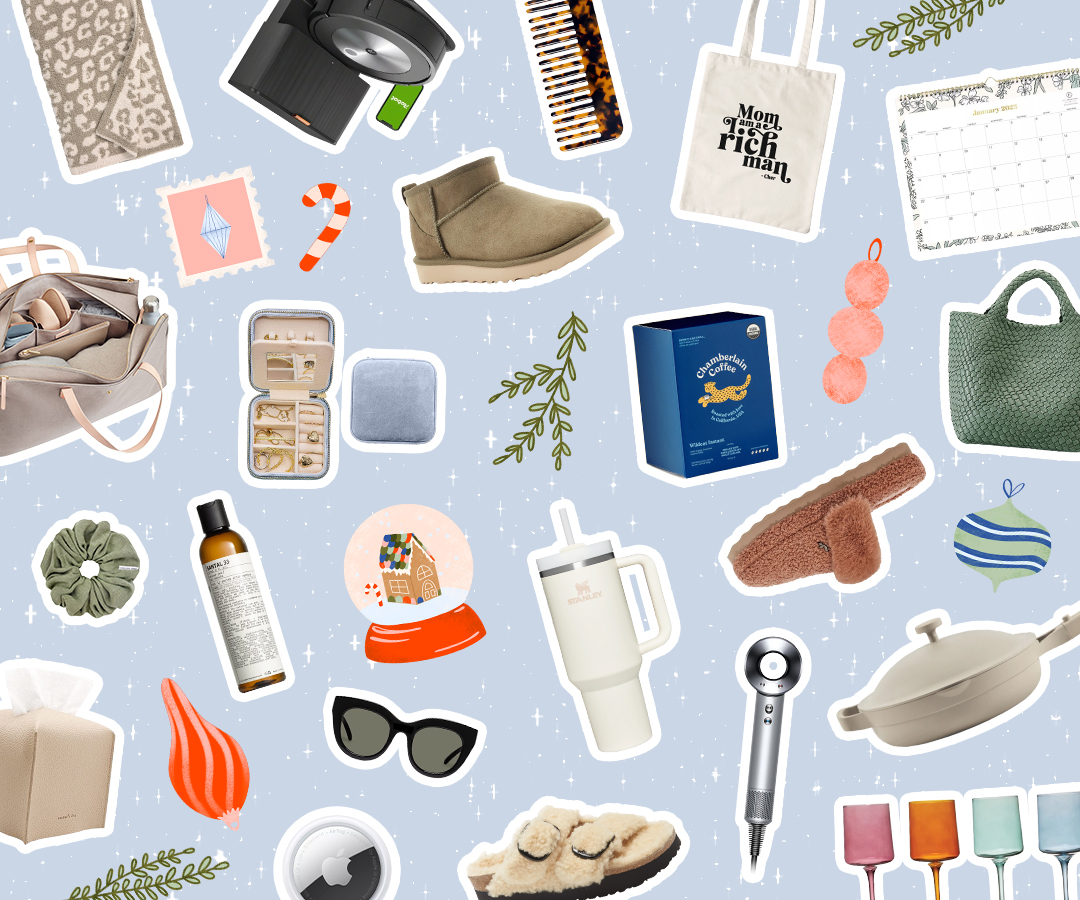 With hundreds of thoughtful gifts, you're sure to find something for everyone on your list!
Leggings are the pizza of pants; everyone likes them, and if you don't, your opinions are void. When we're not in the clothes we're wearing to work, you bet that we're in them, and you bet twice on us having them on from the second the clock hits 5 on Friday until we go to bed on Sunday morning.
Leggings definitely aren't reserved exclusively for hoodies and down-time—they can be styled up to be presentable for anything from an unnecessary Target trip to brunch with your friends. This weekend, ditch the old ratty-sorority-shirt-and-joggers combo and try one of these looks out for size:
1. With a leather jacket
jacket / hat / sneakers / tee / leggings
2. With a cozy sweatshirt
leggings / sweatshirt / shoes / hat (on sale) / sunglasses
3. With a denim jacket
leggings / jacket / tee / loafers / sunglasses
4. With a cardigan
cardigan / sneakers / backpack / leggings / sunglasses
5. With an oversized sweater
sweater / crossbody / sneakers / sunglasses / leggings
6. With a white button-up
top / bag / loafers / sunglasses / leggings
Our favorite leggings