Shopping for clothes for the upcoming season is kind of like investing in the stock market: you want to buy while costs are low. You see, the earlier you start investing (in your wardrobe), the more you can get for less, and if you pick the right styles for the upcoming season, you maximize the time you can wear your choices and effectively see larger returns of your investment.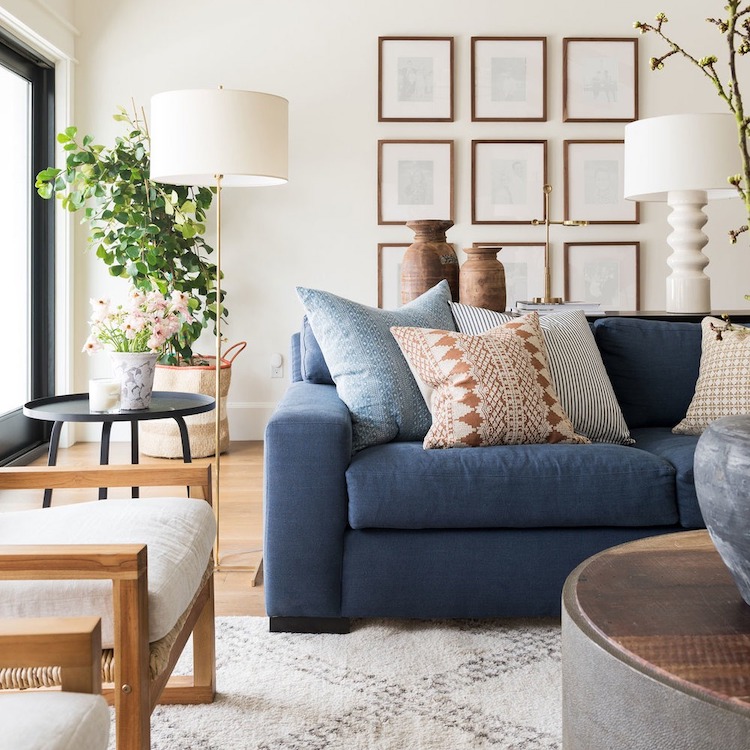 don't make the same mistakes I did
My point? The best time to buy clothes for our warm weather seasons is right now! We're only a few weeks into spring, but if you can get ahead of the trends, you can be the one to set them. However, as with any investment, there's high risk associated with big reward. What if we don't pick the right styles? What if we're still in love with things that are "so last season?" That's where our friendship comes in handy—I'm going to share my style predictions for this spring and summer with you.
But just a reminder: anything worn with intentionality is fashionable, so that risk I mentioned? Null and void.
Rouching
Rouched-anything has been a favorite of mine for the past few seasons, and by the looks of these outfits, I think the rouched style is going to have a strong spring and summer. I think I love rouched looks because they aid in creating that hourglass figure, and I often feel like I can opt-out of shapewear when I wear styles like these.
Midi dresses with slits
Showing a little leg is always in! We all love when maxi dress season rolls around. This year, consider swapping your cotton maxi dress for a shin-length, midi dress with a leg split for a little added sexiness and breathability.
All white
Labor day is months away, which means it's the season to wear all white, all day every day—unless you're me and you can't avoid staining your white clothes no matter how hard you try. "But Maya, won't wearing all white make me look like I'm auditioning for Miami Vice?" How should I know? Just kidding, what I do know for sure is that it will make you look angelic and fashionable—what more can you ask for?
Button-up mini dresses
Let's be honest, button-up shirts have been in style since Tom Cruise in risky business. However, this season, instead of the shirt dress we're used to, opt for one of these trendy takes on the stylish classic look.
Cotton frocks
Inspired by this article, I've decided that I'm fully into the nap dress trend and will also be prioritizing dresses that I can nap and twirl in.
Cardigans and crotchets
OK, this trend became a must-have for me to hop on when I saw @jnaydaily post this picture. It's so cute, casual, and kind of reminds me of what Amy from Little Women would have worn if that story took place in modern-day.
Art prints
Our bodies are works of art, so it only makes sense for us to dress them in literal works of art. This emergent trend has the potential to really dominate our warm months because it works with both sheer and lined styles. Moreover, you can pair styles like this with bright neons and spring colors for a trendsetting look.
Split tones
Spring and summer bring out the colors of the world around us, and with so many colors to choose from, why just pick one? I'm predicting the two-tone trend, which emerged in many loungewear options this winter, will expand its range in this season to include cheerful, pastel colors.