It feels as though FitTok debuts a new workout trend every other week: the 12-3-30 treadmill workout, the plank dance challenge, and I'd be remiss if I didn't mention the Hot Girl Walk. It can feel tricky to weed out the fads with no merit from the ones actually worth trying. The latest fitness trend to go viral? The 3-2-8 routine. While I'm not one to buy into any workout craze without doing the research, with 224.6 million views (and counting), my interest was piqued. It's said to "leave you feeling snatched and strong," according to its creator, and produce results in just three months. Read on to learn the breakdown of the TikTok-approved, highly sought-after 3-2-8 method and whether it lives up to the hype.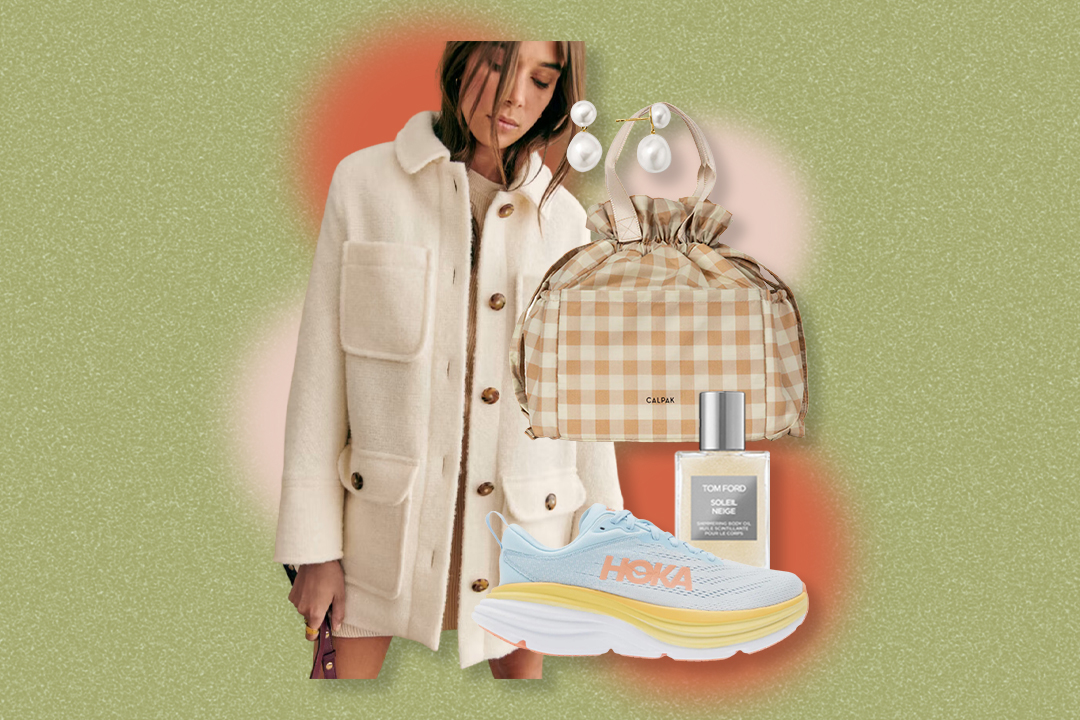 What is the 3-2-8 method?
Started by Natalie Rose (AKA @natalieroseuk), a U.K.-based Pilates and barre instructor, the 3-2-8 method is more of a workout structure rather than a specific routine that lays out the exact exercises to perform. It's divided into three parts that are to be completed over an entire week: Three days of weight training, two days of Pilates or barre, and an average of 8,000 steps per day.
For the weighted workout days, Rose conveyed that it's a must to progressively overload the intensity (read: increase the weight you use or the number of reps you do) every 4-6 weeks for it to be effective. While a full-body strength training workout is what you're aiming for, Rose explained that it can be split up into one full-body day, one upper-body day, and one lower-body day. As for the two days of Pilates or barre, the intention is to carry them out on active recovery days and days when you're on your menstrual cycle. Translation: The workouts are meant to be low impact and low intensity. Finally, to tie the method all together, walk an average of 8,000 steps daily to get a low impact cardio boost. We break down the three sections (and how to achieve them) below:
Three weighted workouts per week
Don't let the word "weighted" scare you. It doesn't mean you have to become a gym rat and bust out some heavy duty squats. Just add a pair of weights you're comfortable starting with and building from to compound exercises (AKA exercises that work multiple muscle groups at once): squat, deadlift, lunge, shoulder press, just to name a few. Whether you do them from the comfort of your own home or the gym, they'll give you the most bang for your buck, especially when you're crunched for time. And the benefits of strength training doesn't stop there—you'll boost your metabolism (read: you'll burn additional calories hours and even days after your workout), become stronger, and enhance your self-confidence. Hot tip: If you're new to lifting weights, start slow. And if you're easily flying through all of the reps, the weight you're using is probably too light.
Two days of Pilates per week
ICYMI, Pilates has made a major comeback, and for good reason. It's a low-impact workout that emphasizes core strength, flexibility, and mind-body connection (and counts celebs like Jennifer Aniston and Hailey Bieber as diehard enthusiasts). Rose cited other advantages to doing Pilates: it helps with reducing inflammation, improving your mobility, building your deep core and pelvic floor strength, and lymphatic drainage. The best part? You can also easily adapt the discipline with just a mat in your living room and videos you can find on trusty YouTube.
Walk up to 8,000 steps per day
Some experts tout walking as the best exercise you can do and encourage it to be prioritized over going to the gym or a HIIT sesh. Re-enter: The Hot Girl Walk. What better excuse to get your steps in while soaking up some vitamin D, tuning into your favorite podcast, and showing your mental health some love? In addition to burning calories, you're looking at health perks such as the potential to improve mood, promote immune function, and also enhance creativity.
We all have those days when we're up to our necks in work, and before you know it, you haven't fit in movement all day. That's where an under desk treadmill comes in handy. Albeit pricey, it can be a major tool to help you reach your daily steps if you feel like you never have time (or the weather doesn't permit) for outdoor walks. Walk it out while you answer emails, take a work call, or catch up on your latest Netflix obsession.
The final verdict
There's no denying the 3-2-8 method is a well-rounded mix of various forms of exercise that's easy to follow. It gives you just enough guidance to plan out and format your weekly workouts, but at the same time allows for flexibility in how you execute them (i.e. what days you do strength training vs. Pilates, what kinds of strength training and Pilates moves you implement, how you get your 8,000 steps in). What sets the 3-2-8 method apart from other FitTok trends is that it promotes prioritizing movement every day alongside recovery, and it can help build confidence if it's your goal to start weight lifting or work your way up to taking a group Pilates class.
Because any one given workout plan isn't one-size-fits-all, you may also want to tweak the 3-2-8 method as you see fit for your body and lifestyle. For example, if your body is telling you it needs a full rest day, whether it falls on a weighted workout or Pilates day, listen to it and pick up where you left off when you feel ready. Bottom line: Adapt the routine to make it work for you.