Technology has come a long way. Think about it–there are so many things we do every day we couldn't do years ago. Case in point? Working from home and collaborating with other professionals around the world. And with more and more people working remotely, it's unsurprising that there's now an estimated 40+ million virtual assistants in the world.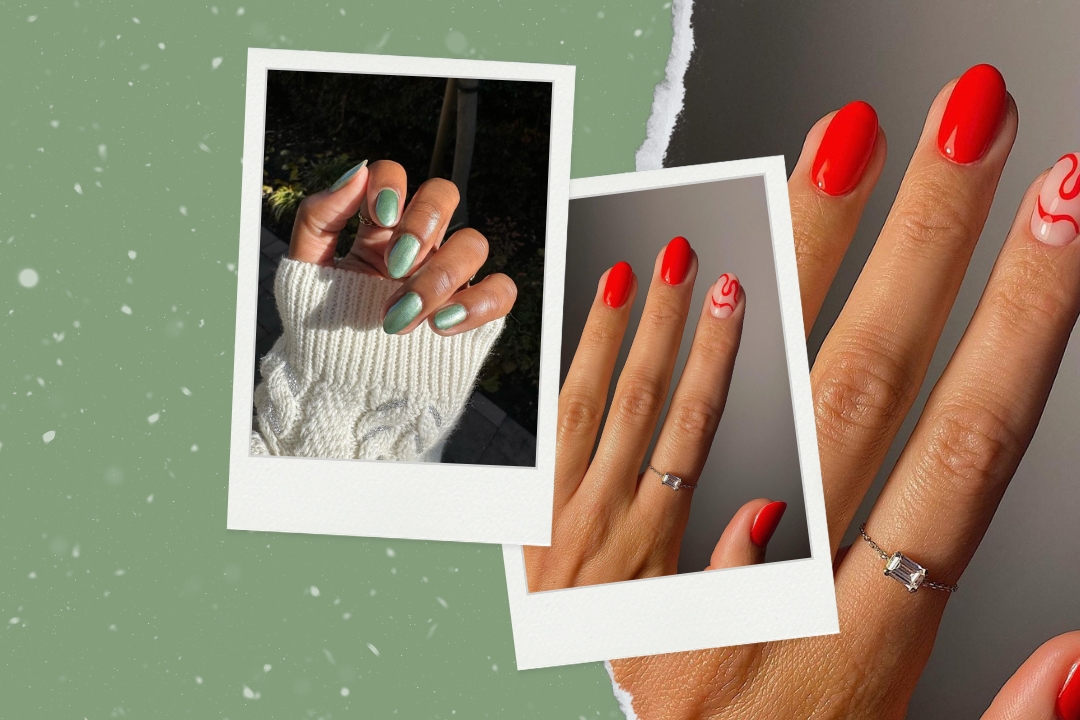 every one of them is a certified sleigh
A virtual assistant is a contracted employee who assists companies or professionals remotely. In the past, these types of jobs were mainly reserved for offices with receptionist and administrative positions. But thanks to tech, there's now a virtual assistant job for every skill set–and we rounded up the ones you should know about. Keep on reading to learn about 20 different remote virtual assistant jobs, and enjoy all the perks of working from home.
20 Remote Virtual Assistant Jobs
1. Data entry clerk
A data entry clerk ensures company databases are current and accurate by collecting data, inputting information into systems, reviewing records, and performing regular system and computer backups. Since this is an entry-level position, employees usually only need a high school education. However, obtaining a data entry certificate or postsecondary degree in business or a business-related field can help you earn more than the $14 hourly pay. Basic office essentials like a computer or laptop, printer, scanner and fax machine are also needed for this role. Likewise, strong computer skills and literacy, attention to detail, time management, and organizational skills are also imperative.
2. Virtual personal assistant
Virtual personal assistants lend support by managing tasks and scheduling meetings and appointments for their clients remotely. Their daily duties may include handling correspondence, reaching out to companies and other professionals on behalf of their client, booking travel, and more. Hours can vary from full to part-time and may include some nights and weekends. That said, you can earn up to $34 per hour with the right credentials, hospitality degree, or experience. So be sure to build up your resume and include relevant skills like trustworthiness, time management, organization, communication, and problem-solving.
3. Social media assistant
Social media assistants help clients manage their social media accounts and online presence by scheduling content, monitoring their social channels and increasing followers and engagement, staying in-the-know of the latest trends, updating and deleting old content, and assisting in the creation of social media campaigns. Most social media assistants have a degree in a field similar to communications, marketing, or graphic design. On average, social media assistants will earn a salary of $44,134, but relevant experience and skills can help increase this figure. So, be sure to research and know the ins and outs of all social media platforms and build strong writing, graphic design, time management, research, and editing skills.
4. Technical support specialist
Technical support specialists help customers and employees troubleshoot computer, app, and device problems, usually through an online chat platform or by telephone. On average, they earn $55,247 annually, but that number can increase to $80k with an associate or bachelor's in computer sciences or IT or an IT certificate. Likewise, phenomenal computer knowledge and tech skills and great customer service skills are essential.
5. Assistant web designer
Assistant web designers are both creative and tech-savvy and use their skills to help create aesthetically pleasing and functional sites. They're often proficient in HTML, CSS, JavaScript, SQL, and Adobe Photoshop. Likewise, they're also familiar with various content management systems like WordPress, and have a degree in graphic design or computer programming or a web design certification. Assistant web designers can earn anywhere from $38-$84k per year.
6. Scheduler
Similar to personal assistants, schedulers are responsible for creating and coordinating scheduling for a company. This may involve updating digital calendars, scheduling meetings, and sending out reminders for upcoming events and appointments. Unsurprisingly, excellent time management and organizational skills are a must, along with great customer service skills. Schedulers typically earn $18/hour.
7. Research assistant
If you're capable of combing through everything you read with a fine-tooth comb, this is the role for you. Research assistants collect and analyze data, summarize findings, present reports, and conduct and study surveys, trends, and online data. On average, they earn $34/hour and have a strong background in research and analysis and critical thinking. While not all jobs require a degree for this role, having a relevant degree and detailed resume can help.
8. Editorial assistant
Editorial assistants assist editors at publishing houses, magazines, online publications, etc. with administrative and editorial duties. Their responsibilities often include implementing publication schedules, pitching, writing, editing, and revising content, and creating digital content. According to Glassdoor, editorial assistants can earn anywhere from $27k-$69k per year. Likewise, this can be a great position for anyone currently pursuing a degree in communications, journalism or English.
9. Virtual customer service representative
Virtual customer service representatives answer customer questions and assist with orders, billing services, and tracking shipments via phone, email, or an online chat platform. To perform their job well, reliable internet and phone access is a must, along with basic computer skills, a positive attitude, and the ability to work and think independently. A high school diploma or GED is typically all you need to become a virtual customer service representative, but experience working with the public is an added bonus and can help you earn more than the standard hourly rate of $21.
10. Virtual financial assistant
Virtual financial assistants offer bookkeeping services and help businesses keep track of their finances; they'll track income and expenses, balance spreadsheets, make calculations and adjustments to a company's budget, and help process invoices. Unsurprisingly, mathematical and computer skills are important for this role, along with the ability to work independently and alongside a team. Most financial assistants earn an average of $41,589 per year.
11. Copywriter
Curious about how to make an extra 1,000 a month? Look no further. Copywriters assist professionals in the communications and writing industries (think: public relations, bloggers, online publications, etc.) by crafting compelling messages designed to persuade readers to take action. They earn an average of $58,323 per year, and more often than not, they have a degree in marketing or a communications-related field. Likewise, they're also familiar with SEO best practices and have strong writing and communication skills. Furthermore, copywriting also allows for a lot of flexibility—you can get a part or full-time job, or go the freelance route and work for multiple companies, people and outlets while you build your resume.
12. Virtual real estate assistant
A virtual real estate assistant offers admin support to realtors, brokerages, and industry professionals (like a mortgage loan underwriter). They help manage property listings, transactions and paperwork, prepare contracts and proposals, and review legal documents and coordinate communications with buyers, sellers, and more. Reliable internet, computer skills, and top-notch organization are key; on average, you'll likely earn $70,393 per year, but that number can extend up to $171,000 as well.
13. Human resources virtual assistant
With more and more companies opting to work remotely, it's unsurprising that HR virtual assistants would be in high demand. So not only can you earn $21 an hour answering phone calls and emails, drafting documents, and scheduling meetings, but you can also do it while wearing comfy clothes at home. While an HR degree is good, equivalent experience working with data entry systems or performing admin duties like payroll is also great as well.
14. Virtual receptionist
A virtual receptionist's primary responsibility is interacting with customers, so experience working in a customer service role and impressive communication skills are key. Receptionists are responsible for answering phone calls, sharing helpful information with customers, and scheduling appointments. Likewise, in some cases, they may also be responsible for solving minor logistical issues like troubleshooting Excel and coordinating with outside vendors. On average, virtual receptionists earn around $18/hour, but that number can range anywhere from $9.38 to $30.53. Reliable internet and phone connections are essential, along with multitasking, time management, and organizational skills.
15. Virtual operations assistant
This entry-level position is perfect for anyone who wants to gain experience in business administration. Operations assistants typically report to an operations manager and carry out tasks that focus on enhancing the company's productivity and efficiency, like gathering information and updating paperwork. Solid interpersonal, administrative, organizational, and written and verbal communication skills are key. As a virtual operations assistant, you'll need basic office essentials (like a computer, printer, scanner, etc.) and phone for this role, and you can expect to earn around $30,637 annually.
16. Remote executive assistant
Remote executive assistants provide high-quality support to an executive team or single leadership member by assisting with things like maintaining a schedule of meetings, completing paperwork, and booking travel online or through a virtual help platform. Because this is a more complex role compared to that of an office assistant, previous clerical experience is often required, and the pay is more substantial, with the average annual salary being $64,210. Likewise, solid attention to detail, multitasking abilities, and interpersonal skills are essential.
17. Talent acquisition assistant
A talent acquisition assistant (sometimes called a staffing assistant) helps companies or recruiters find, screen, and interview candidates for a job. Their day-to-day duties may include tracking applications, scheduling interviews, creating and updating job listings, and drafting offers; they may also be responsible for conducting background and reference checks and developing surveys to gather feedback from candidates on the hiring process. Most talent acquisition assistants have at least one year of office administration experience, but some employers may require a four-year college degree. Furthermore, you can expect to earn anywhere from $40,109 to $60,133 annually.
18. Virtual event planner
Virtual event planners help clients bring their vision to life for an event like a wedding, party, fundraiser, or corporate gathering. They'll meet with clients virtually to discuss budget and expectations before locking down the right venue and coordinating with on-site staff or outside vendors (think: caterers, musicians, bartenders, etc.); they're also responsible for reviewing bills and approving payment. To land this role, you'll need a bachelor's in business, marketing, communications or hospitality management, as well as solid networking and negotiation skills. Interpersonal, creativity, attention to detail, and problem-solving skills are also essential. And obtaining an event planning certification can help you earn more than the standard $29 hourly rate.
19. Online proofreader
Online proofreaders ensure text is free from grammatical, typographical, spelling punctuation, syntax, or formatting errors before being published. A keen eye, patience, and attention to detail are crucial for this. Also, while some employers require a bachelor's in English, journalism, or another related field, most will test for competency with a proofreading test during the first step of the hiring process. To become an online proofreader, brush up on your reading, editing, writing, and grammatical skills, build a portfolio, and familiarize yourself with various writing styles. Pay will vary since this position is mainly offered on a freelance or contract basis, but overall you can expect to start off earning around $20 per billing hour.
20. Content writer
Content writers help businesses and other professionals craft compelling written content for blogs, online publications, emails, newsletters, video copy, social media posts, and more. Though they're not required, relevant degrees in fields like communications or marketing can be beneficial. Relevant experience is also helpful as well. The easiest way to gain experience is to practice writing through a personal blog or freelance gigs. This will help you hone your research, writing, grammatical, and communications skills and learn about SEO best practices. Pay will vary depending on your position and skill set, but content writers typically earn anywhere from $10 to $49 an hour.