The best compliment you could ever give me is that my skin looks glowy. I will take it and run (and likely apply more highlighter). I am constantly striving for skin that looks like those videos of a baby getting a facial, and my product list is heavy with moisturizers, glow boosters, hydration supplements, and more. I rotate new products into my routine constantly (I get so bored!), but there's one product I've been using biweekly for six months without fail: Renee Rouleau's Triple Berry Smoothing Peel.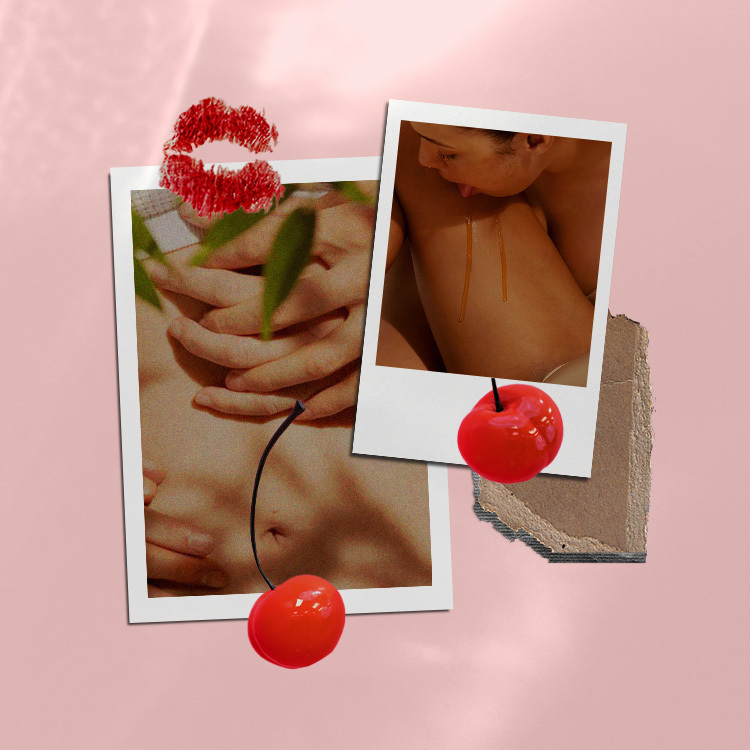 spoiler alert: it's not too good to be true
If you're a skincare enthusiast, you've likely heard of this peel. It's a beauty editor and celebrity favorite (even esthetician Joanna Vargas loves it!), but I was a little skeptical if it'd live up to such good hype. I mean, one of my glowy-skin idols, Demi Lovato, swears by it—could it really be that good? After some serious testing, I've come to a conclusion—here, I'm sharing my honest review.
About the Peel
This AHA/BHA peel is packed with ingredients that resurface your skin while revealing a gorgeous glow. It contains malic, salicylic, mandelic, lactic, and tartaric acids that are highly effective while still feeling gentle on the skin and leaving a little hydration behind. It's specifically recommended for those who suffer from acne because it stops new spots in their tracks and retexturizes skin to reduce hyperpigmentation. It contains a whole slew of fruit acids and enzymes (blueberry, pineapple, strawberry, raspberry, and more) to reduce inflammation, protect the skin with antioxidants, and brighten.
The texture is that of jam, which sounds weird, but it's kind of lovely. It's a bright purple color, so it's fun to apply. I use an old foundation brush to apply it since the texture is a jelly with berry bits throughout, so it also has a bit of physical exfoliation too. I wash it off with a damp, soft cloth due to Rouleau's recommendation in an IGTV, but it's easy to wash off with just water too.
It's also vegan; cruelty-free; and clean of parabens, phthalates, mineral oil, synthetic fragrances, synthetic dyes, and gluten.
The 411 On My Skin
My skin is combination. When I first started using this, my skin was quite oily throughout the summer; now, my skin has leaned in the opposite direction. So, I basically need products that work for both oily, acne-prone skin but also sensitive and dry, reactive skin (AKA I am basically the perfect candidate to try skincare—hence why my shelves are just full of it). My biggest gripe with my skin is clogged pores, texture on my cheeks, hormonal and stress acne on my chin, and acne scars.
First Impressions
The first time I used this product, I took a few mental notes. For starters, this definitely makes my skin a little red, but it's the good kind of red—the kind where you know what you're using actually works. But I didn't have any irritation. Some AHA products make my skin itchy and blotchy, whereas this makes me feel like I need a really good moisturizer right after.
When I wake up the next day after using this, my pores look like they did when I was 7. They look immediately clearer, and a lot of my skin texture looks smoothed out.
To me, this peel is the sophisticated, adult, gentler older sister to The Ordinary's famed AHA/BHA Peel, aptly called "the red mask" in our office. That peel makes my skin super irritated and red, and I almost never really notice a difference other than that my skin feels soft. With this, it gives the same soft effect without feeling so dry and tight on my skin. Like I said, I use a lot of actives, so I like something that is gentle yet effective.
Results 6 Months Later
Now that I've been using this for about six months, I can't say that my skin is any different in the long-term aside from the fact that I've just taken care of it more. Basically, my skin looks hella better, but I'd be lying if I said this peel is the #1 reason why. However, My favorite way to use this is as an at-home facial every other week. I use a lot of actives in my routine, but nothing makes my pores look tighter, my skin look clearer, and my face feels as soft. It's my favorite product in my routine to use when I want to look amazing the next day. Photoshoots (LOL, alone in my apartment), dates, Zoom meetings—you name it, and I probably used this the night before.
I make sure to skip any other exfoliating acids or retin-A when I use this, and I go in with all of my favorite hydrating ingredients to limit any peeling or dryness; however, this peel is so gentle I can get away with my usual moisturizer too.
This peel is also a little expensive, but after six months of use, I'm barely half-way through the product. And because it feels like an at-home facial, I actually feel like I'm saving money on office skincare treatments I'd be craving without this.
Would I Recommend It?
I'd give this peel a 9/10. Is it the end-all, be-all of my routine? No, but I absolutely love and savor my skin when I use it. If you have the funds, love a once-a-week treatment, and/or have clogged pores, this might be your new BFF.