In my opinion, fragrances are the most personal beauty products on your vanity. The perfumes and colognes you love and hate can say a lot about you. If your favorite is Marc Jacob's Daisy, you're feminine and joyful and probably haven't worn anything else since high school. If you love Black Opium by YSL, you probably go out a lot and are incredibly sexy. But if you're looking for a new signature scent, there's one brand our entire team swears by: Replica fragrances by Maison Margiela.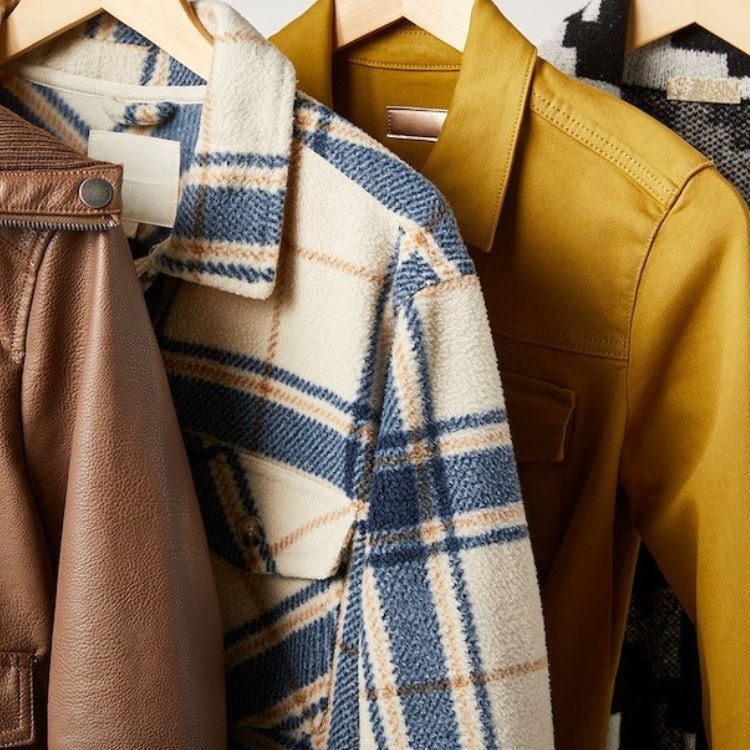 ...and it's wallet-friendly
We all know the power of a scent memory. Maybe it's the perfume you were wearing when you met your partner or the smell of your favorite sunscreen from that beach vacation you took. They bring you back to special moments. Replica flipped that idea on its head and turned your favorite moments into fragrances. They pull inspiration from everyday events, like a lazy Sunday or a walk through the park in the springtime, and turn them into unique unisex fragrances.
Our editors are known to talk through every new Replica release and share our favorites with each other, but they can be a little difficult to purchase if you haven't smelled them before. Here, we're breaking down every single one we love and what they actually smell like.
Seasonless Scents
Spring/Summer Scents
Maison Margiela
Family: Fresh
Notes: Bergamot, Heliotrope, Coconut Milk
On a scale of summery and suntan scents, using Banana Boat Oil on your wrists is 10 in intensity, and this is a 5. It's a lot more sophisticated but still evokes the same feelings of going to a dinner on the beach after laying in the sand all day. The coconut milk notes are strong, and it has great staying power. This was the first scent that made me fall in love with Replica, and it's still one of the best.
Maison Margiela
Family: Florals
Notes: Pear Accord, Lily of the Valley Accord, Musks
Floral scents can get juvenile really quick (re: the convo above about Marc Jacob's Daisy), but this is sophisticated. It's exactly what I picture walking through Central Park in the middle of April would smell like. The addition of the pear adds a fruity flair, giving this a better fragrance profile instead of smelling like a bunch of different flowers.
Maison Margiela
Family: Fresh
Notes: Kalmansi Accord, Coriander, Musk
Citrus scents are some of the most underrated fragrance styles in my opinion, but that's because they're often done wrong (think: Sweet Pea from Bath and Body Works). This lemony fragrance has a light, fruity, and crisp scent that still has a little bit of warmth. If I was traveling to Southern Italy, I'd wear this (it'd be a little on the nose, but that's fine).
Tip: On the scale of lemon scents, my absolute favorite is the new Atelier Cologne Lemon Island. I like that it's a bit stronger!
Fall/Winter Scents
Maison Margiela
Family: Warm & Spicy
Notes: Clove Oil, Chestnut Accord, Vanilla Accord
If sitting next to a bonfire with a s'more and hot beverage in hand is your idea of a dream evening, then this is likely your dream fragrance. It smells like a fancy campfire. You know the scent that clings to your clothes after you go camping? It's exactly that but if all your clothes were like, Hugo Boss. This scent is very strong, so for those who want something incredibly unique and intense when they walk into a room, look no further. I don't love it as a perfume, but it's intoxicating as a candle.
Maison Margiela
Family: Warm & Spicy
Notes: Pink Pepper, Rum Absolute, Tobacco Leaf Absolute
If you're smelling me in the fall or winter, you're likely smelling this. This is the end-all, be-all musky, sexy-man smell that isn't too much like a campfire (see above), and it has enough sweetness, so it doesn't just smell like I doused myself in my boyfriend's cologne (which I'm not against either). This is the sexiest scent in the Replica family, and it's my go-to scent to wear on a date. It kind of smells like ordering a whiskey on the rocks, if you know what I mean.
Maison Margiela
Family: Warm & Spicy
Notes: Pepper Essence, Tonka Bean Asolute, Cedarwood
If you want a woodsy scent from Replica that's still subtle, try this one. It's the least intense and has the most feminine feel to it while still having that typical warm, spicy smell, thanks to the cedarwood notes. However, with that, I find that it's one of the least unique of all the Replica scents. It reminds me a lot of the various Le Labo scents and has some similarities to other familiar tonka bean fragrances (like YSL Libre, Tom Ford Oud Wood, and Maison Louis Marie Bois de Balincourt). But that isn't a negative and just means that if you like those scents, this would probably be a solid buy.
I love fragrance, and throughout the years, my KKW Fragrance collection has grown to 10 products—not a single one I had tried before purchasing. That means, naturally, there are some that I absolutely love and some that I really missed the mark on.