As of late, nothing holds the power to create a beauty trend like a viral TikTok does. A video of incredible results or an out-of-the-box method can make everyone and their mother want to try it—and that's exactly what happened this year when videos of using rice water on hair started circulating.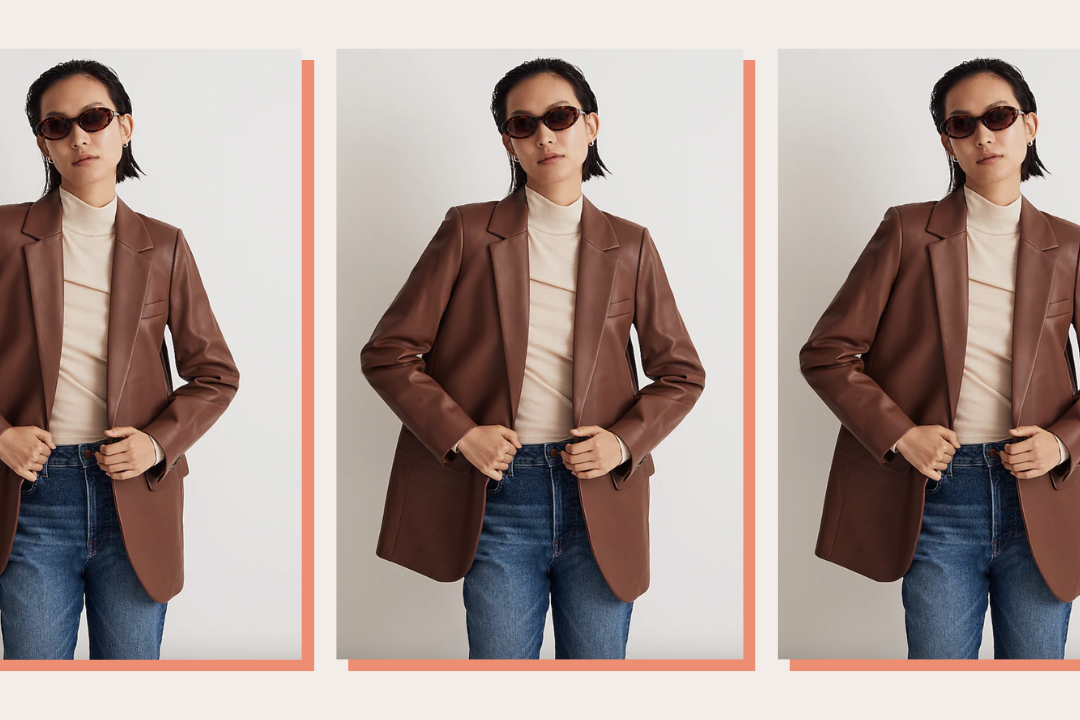 time for your fall wardrobe update!
While seeing women flipping their waist-length, gorgeous hair can make anyone want to jump on a bandwagon and try just about anything they recommend, it's hard to know when something is really worth the effort or is just a gimmick. To help debunk if rice water is a myth, we spoke with Dr. Steven Shapiro, a Healthcare Provider at Gardens Dermatology & Cosmetic Surgery Center, to get professional intel on if there's really any science to back it up.
Many of us first heard of using rice water for hair through TikTok this year, but according to Dr. Shapiro, it's actually a centuries-old practice. "This natural hair remedy dates all the way back to Japan's famous Heian Period. During that time, women in high society were famous for their glossy, healthy, floor-length hair," he said. "Over the years, I'd only spoken to a handful of patients who'd tried rice water at home—until this year."
Rice water is said to make hair shinier, stronger, and healthier due to its starchiness and high content of vitamins—and that isn't just info that's circulating on TikTok. According to Dr. Shapiro, there really is science behind why TikTok can be so beneficial to hair.
"Rice water is packed with nutrients that can dramatically improve the look and feel of your hair. For starters, it's rich in amino acids, organic compounds that can help strengthen your hair from root to tip. This not only makes your hair more resistant to breaking and splitting, it also gives it a smoother and shinier quality overall," Dr. Shapiro said.
Claims that rice water can make hair grow also have evidence to back them up, thanks to niacin, a chemical compound that's found in it.
"Rice water also contains inositol, a carbohydrate that can help increase your hair's natural elasticity. This helps your hair withstand heat styling, harsh weather, and other stressors that are known to cause damage," Dr. Shapiro explained. "Last but not least, rice water has niacin, a chemical compound that can help support healthy circulation in your scalp—something essential to healthy hair growth."
Since it's inexpensive and can be made at home, trying rice water for your hair has a lot of potential benefits with minimal risk, since according to Dr. Shapiro, the ingredients are mild and can be used on all hair types.
While there are many rice water products currently on the market, Dr. Shapiro recommended the simplest route: making it at home. Looking to try it out yourself? Here's how:
How to make rice water at home
Rinse around 1 cup of jasmine rice
Combine the rinsed rice with 2 cups of clean water, and soak it in a mixing bowl for around an hour
Strain the water and transfer it to a clean bowl
Keep the water in a container with a lid chilled in the fridge. It should keep for about one week.
For optimal results, Dr. Shapiro recommends using long-grain, white rice. Avoid using instant rice as it tends to be lower in nutrients.
How to use rice water
According to Dr. Shapiro, the easiest way to use rice water is in the shower.

"One of the easiest, most effective ways to use rice water is while you shower," Dr. Shapiro said. "After you wash your hair, and you've rinsed all the shampoo out, massage rice water onto your scalp and work it through your strands all the way to the ends. Then, conditioner your hair like you would normally and allow your hair to air dry. Many people notice their hair feels softer and silkier after their very first time using it."
If you're looking for the waist-length hair that you might have seen on TikTok, Dr. Shapiro recommends using rice water on your hair once a week for longer-term results.
You might also have seen videos of people adding additional ingredients to their rice water, but Dr. Shapiro said that rather than doing that, it's best used in combination with nutrient-rich hair formulas.
Interested in trying it out but don't want to make it yourself? Here are a few of our favorite rice water hair products: